Ikhtiyor ESHMURODOV "The Task for the Finals Was to Fight in a Stance"
Personalities
30 November 2021
Sergei Grishin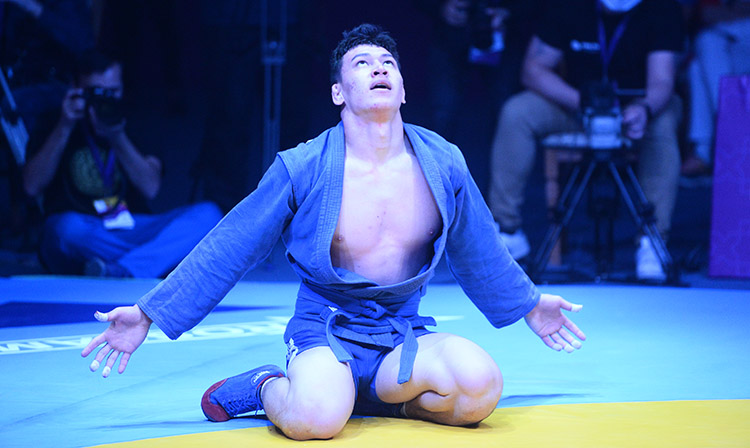 Uzbek athlete Ikhtiyor Eshmurodov won a gold medal in the up to 88 kg weight category at the World Championships in Tashkent, defeating the seasoned Russian sambist, many-time World Champion Sergei Ryabov in a tight match. In his interview with the FIAS website, Ikhtiyor spoke about the mistake analysis he had done following his defeat in St. Petersburg, Russia, the support of the home grounds and the upcoming revenge.
Congratulations on winning. In the finals, you have defeated a very strong opponent, a many-time world champion. How did you succeed?
– I trained a lot and very hard.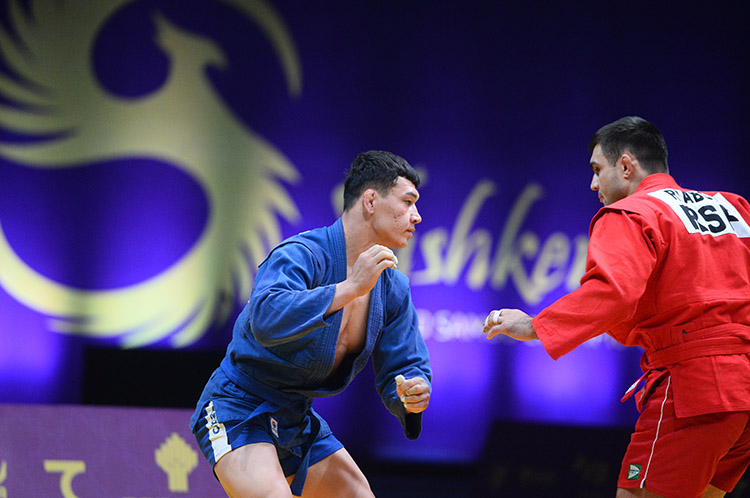 Did you prepare specifically for the match against Sergei Ryabov?
– Yes, today I took revenge, as he had defeated me previously in St. Petersburg, at the FIAS President's Cup. And now I won against him at the World Championships.
Did you draw conclusions and analyze your mistakes?
– Yes, that's right.
Well, what was the secret, what inferences did you make?
– The secret was in hard training. After losing at the FIAS President's Cup, I was practicing a lot, preparing particularly for the fight with Sergei. During my training, I focused on wrestling in par terre, since in St. Petersburg, as I was leading by the score of 4:0, I lost in 40 seconds before the end of the match, due to submission hold.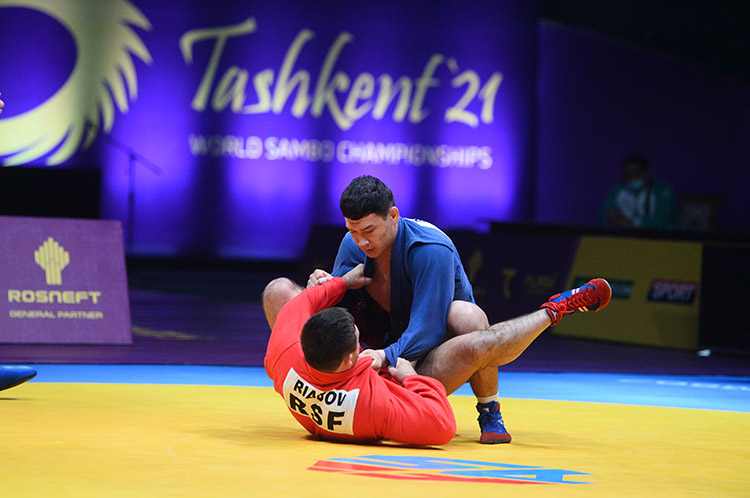 In August, you performed in Russia and lost, today you performed in Tashkent and won. Were your home grounds of any support to you?
– Certainly they were! A hundred percent!
What was your tactics for the bout?
– For the first half of the bout, the task was to work as number two, and then to attack. Besides, I was still trying to avoid wrestling in par terre, as Sergei is especially strong in this part. Therefore, the task was to fight in a stance.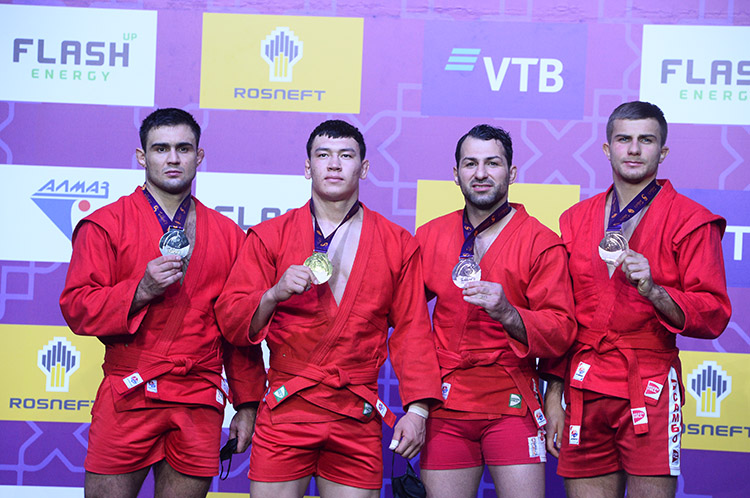 How do you gage the competition level? How competitive and spectacular was the tournament?
– The tournament happened to be very entertaining and intense. My first fight with Ukrainian athlete Dmitry Stetsenko was highly demanding, and so were the finals with Sergei Ryabov.
Now the score of your personal matches against Sergei is 1:1. Should we expect any development in the future?
– Certainly you should!