Ilya Kokovich: "The President's Cup is Manchester was a real show, with emotions running high"
Personalities
3 October 2015
Sergei Grishin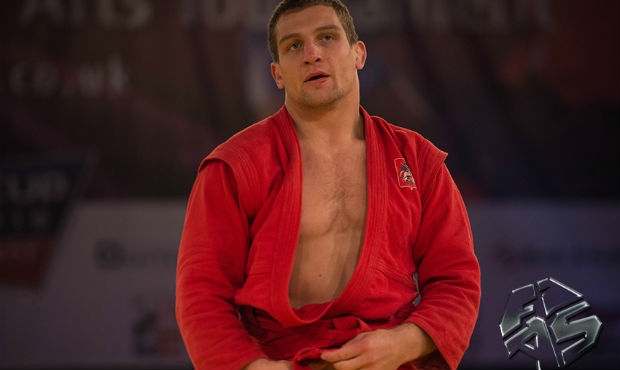 This cup was a real show with a great lineup. And it was a real party. I'm very impressed by this approach to organizing the competition — the music, the lighting, the audience and the atmosphere. I'd really like to see even official Sambo competitions held this way, in the format of a sports show. I think this would make our sport even more attractive.
I personally consider this event as an important preparation stage just before the World Cup in Morocco, which will be held in a month and a half. On the one hand, I felt a lot of positive emotions and a charge of motivation; on the other hand, I competed in 3 fights and tested my technical skills.
The final match of the Cup was a bit of a challenge. I wanted to show the audience an interesting and impressive fight to make them happy. Not much happened at the start of the match, because my opponent didn't react to my preparatory actions the way I expected. Then I got my bearings and simplified the fight, and maybe it wasn't as effective as I would have liked, but I scored the winning point for my team, so it was justified.
Now I'll be spending all my time preparing for the World Cup, now the crucial period starts. We loaded up here and got an awesome charge of emotions. We'll soon be loading up at the training camp, then the lead-up stage and then forward — to storm the heights of the world championship, which will be held in Africa for the first time ever.