Youths are waiting for the First Open European Championship
Competitions
18 September 2012
Sergei Grishin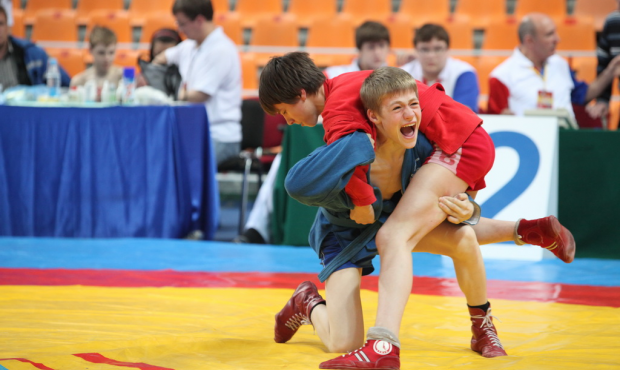 Coming weekends in Estonian Tallinn are expected to be unusually hot. But it's not the weathermen's weather forecast. Intensity of emotions will be due to the first in history Open European SAMBO Championship among youths (men, women of 15 – 16 years).
Incredible excitement of young sportsmen is the main peculiarity of tournaments. Young men and women have special sincere feelings towards their victories and defeats, that's why there are more than enough emotions at such tournaments. Without derogating experience and skills that all participants have, it's necessary to mention that such kind of tournaments receive special charm due to youths' maximalism of sportsmen.
Participants will have two days of tournaments to show range of their capabilities. On 22 and 23 September representatives of 15 countries will compete for awards of the European Championship among men and women. About 200 sportsmen will appear on the mat of comfortable city sports center "Kalev". 3000 spectators will be able to watch the tournament at the grand stands.
Organisers of the Championship will try to extend maximum hospitality to all the participants of the tournament. However, local participants will hardly have the same feelings. They intend to compete for at least 2-3 medals. They have reasons for it – young Estonian Sambo practitioners demonstrate good progress that was proved by successful performances at the international tournament in Vilnius.
However, competition is expected to be serious. Sportsmen from Azerbaijan, Armenia, Belarus, Bulgaria, Georgia, Italy, Latvia, Lithuania, Moldavia, Russia, Rumania, Slovenia, Ukraine, France and Estonia will participate in the tournament. With no doubts, all of them will intend to win. Very soon we'll be able to find out whose hopes will come true.