Preparation of Romanian National Sambo Team 
for Sambo World Cup in Almaty
Кaleidoscope
22 January 2015
Sergei Grishin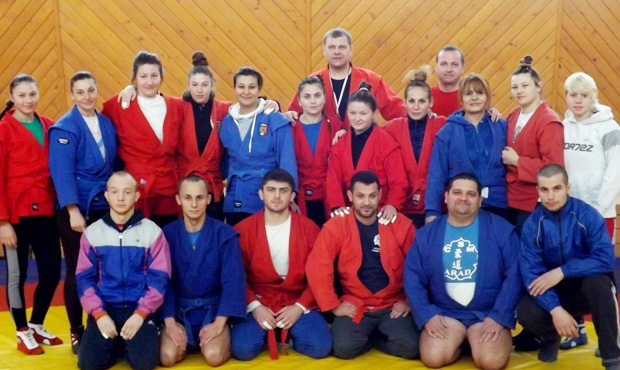 Only one day before Sambo World Cup "For the Prizes of the President of the Republic of Kazakhstan Nursultan Nazarbayev" is left. Sambo athletes will compare their strength on the mats of Baluan Sholak Sport and Culture Palace on Saturday. Tomorrow, on our website we are going to tell about training, acclimatization, general preparation for the start of Sambo athletes who came in Kazakhstan. And today read in our report about Romanian Sambo Team "home" preparation for this tournament.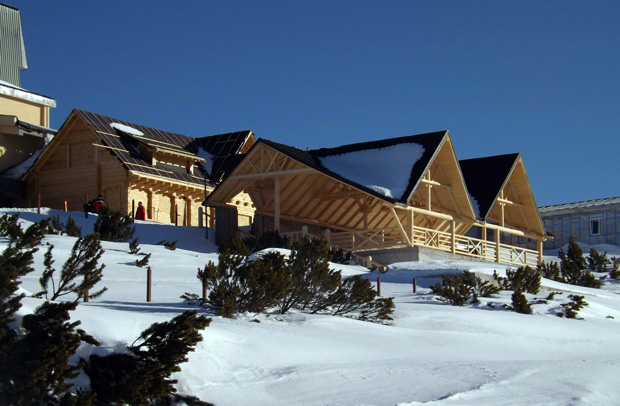 Sambo athletes' training session has been held on January 5–21 in the National Sports Complex Piatra Arsa named after famous Romanian mountain. This area is well-known for its picturesqueness and original culture, which is why skiers come here from all over the world. But 24 Sambo athletes arrived here for a different reason.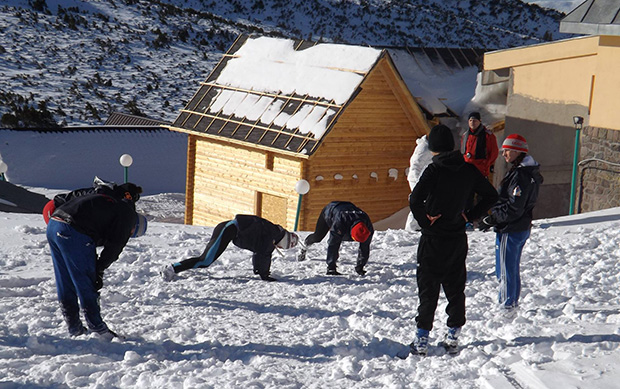 ''Since the secrets of training in the mountains are known to the coaching staff of different sports, it would be at least foolish to neglect them. Moreover, conditions for this are available in Romania, our sports center is located 2200 meters above sea level'', the president of Romanian Sambo Federation Viorel Gasca told, "We asked the most experienced and famous couch and teacher, executive director of FIAS, professor Sergey Tabakov for assistance. He helped us to plan the team preparation in high mountain ranges."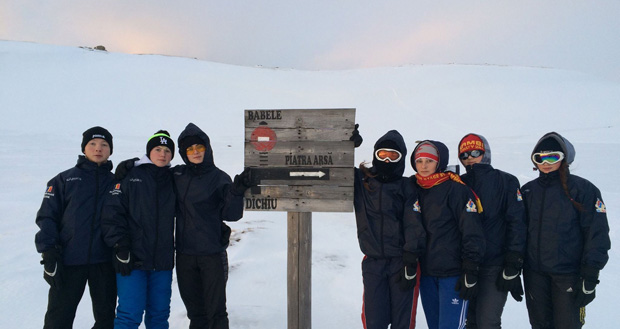 The Romanian National Team proved to be hard-working: daily physical exercises at 7 a.m. followed by two trainings per day — wrestling on mat and acrobatics, static-dynamic exercises and stretching. On rare days-off sportsmen played games and went for a walk to the mountain tops of the Carpathians, Omu, Babele, as well as attended recreational procedures — sauna and swimming pool. Besides, Sambo athletes paid attention to off-season training of Romanian Olympic Rowing Team. Something was taken into consideration. Next year Sambo athletes will come here with cross-country skis. The first thing that has been done in this respect was teaching walking technique those team members who did not possess movement skills. Thus, in the foreseen future, Romanian Sambo athletes are going to have trainings with energy-sapping crosses, which are very important for functional preparation.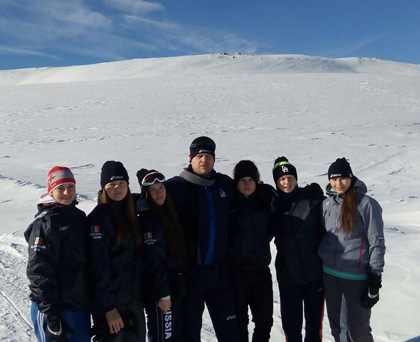 Tomorrow, Romanian National Sambo Team, which have already returned from training session, will arrive to Almaty. On the last World Cup in Kazakhstan, the country's national team had 2 silver medals won by Daniela Hondiu (56 kg) and Gabriela Tasku (52 kg). We shall soon find out about this year's performance of Romanian Sambo athletes in Kazakhstan after preparation in the high mountain ranges. Read reports from Almaty on our website.