Helge Molt: "I look forward to the time when meet my friends and fight with them"
Personalities
12 May 2016
Sergei Grishin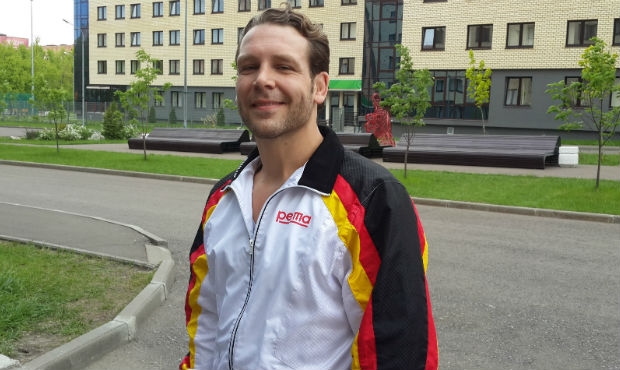 The representative of the German national team Helge Molt arrived for the 2016 European Championship in Kazan, which will start on May 13, with the aim to repeat his medal success in the planet championship last year. In addition, one of the friendliest sambo wrestlers in the world told FIAS's website that he's waiting for a meeting with his many sambo friends and continues to learn the Russian language.
"I am delighted by the fact that I came to the European Championship. Immediately on arrival I felt an indescribable atmosphere that the Universiade Village in Kazan possesses. This will be the first time for me to live in these conditions and I expect everything to turn out well. - Helge Molt said in an interview to the FIAS's site. - I look forward to the competitions in which I plan to do well. And, of course, I'm really looking forward to the time when I meet my friends and fight with them."
The athlete said that he has a lot of friends in the world of sambo but there are some meetings which he particularly expects.
"Most of all I want to see my friends from Russia Alsim Chernoskulov and Dmitry Eliseev, and my friends from Belarus, Stepan Popov and Andrei Kazusenok. We get along well, and with these guys I manage to learn the Russian language, which is very important for success in sambo. But this is not a complete list of my friends. I have a lot of friends in sambo: from Spain, England ... Perhaps, from all over Europe and the world",- smiles Helge.
The athlete also shared the goals that he set for himself for the European Championship that starts tomorrow.
"I've trained a lot and I want to win another medal, as it happened last year at the Sambo World Championship in Morocco. I hope that the draw will be a success for me and I will be able to get the highest possible place,"- said Helge Molt.