Colombian Singer Maluma Came to Football WC-2018 and Tried Himself in SAMBO
Кaleidoscope
21 June 2018
Aleksandr Solomahin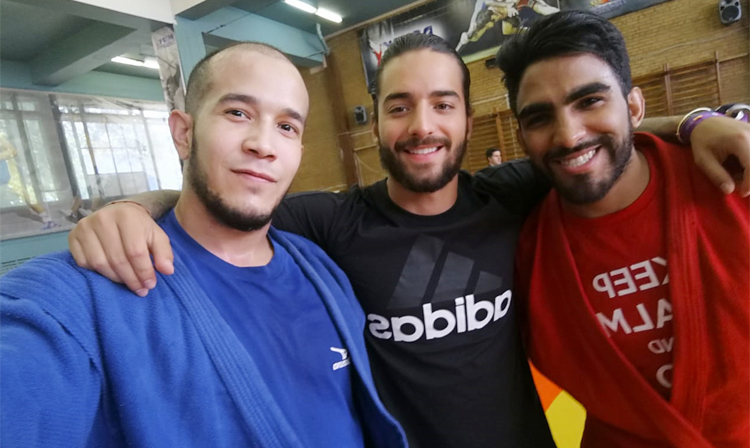 A Columbian Juan Luis Londoño Arias, better known as Maluma, took part in an open SAMBO training session in Moscow that was carried out by the FIAS Executive Director Sergei Tabakov and the FIAS Sports Director Dmitry Maksimov.
Maluma came to the Russian capital in order to support his country's national team at the 2018 FIFA World Cup, and to take part in a series of events dedicated to it. Despite his busy schedule, the singer planned beforehand to get acquainted with SAMBO, a sport that was new to him. To recap, the last year's Pan-American Championships in SAMBO were held in Colombia, Maluma's homeland.
The International SAMBO Federation invited the performer to an open training session for students in Moscow attended by representatives of Russia, China, Venezuela, and Moldova. The star guest showed special interest in the applied aspect of SAMBO. He was mostly impressed by the skills of self-defense demonstrated by the girls while simulating street assaults.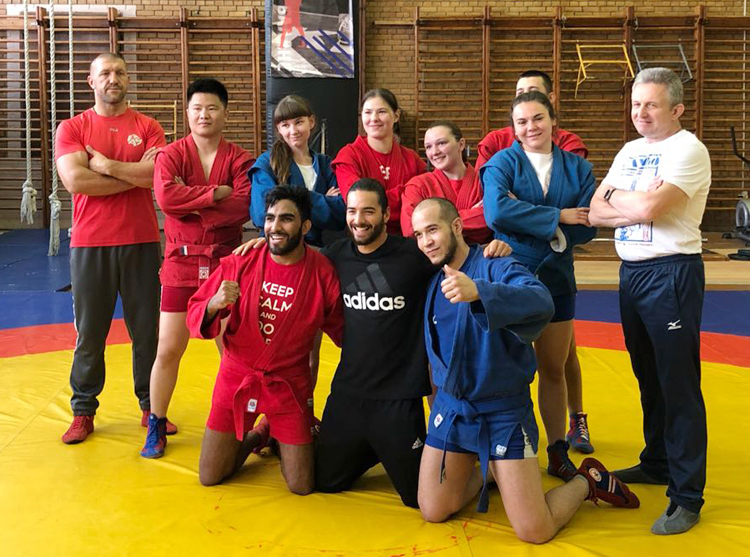 'Our guest noted the rich variety of techniques available in SAMBO that allows to effectively resist practically any opponent. Young boys and girls had demonstrated both basic and advanced SAMBO techniques,' commented Sergei Tabakov, the FIAS Executive Director.
Maluma carefully watched the sambists` performance and was even willing to come out on the mat himself. Quite unfortunately, doctors forbade him any sports activity, due to his leg injury received earlier during a football match. His trauma, however, did not prevent him from having a warm talk with the sambists who had impressed him with their techniques. Venezuelans proved to be the most adoring fans of the singer.
Maluma is one of the most popular performers of Latin America today. His "El Perdedor" video has scored more than 1.1 billion views on YouTube, and the singer has more than 33 million subscribers in Instagram.