The conference in memory of Chumakov will be dedicated to the anniversary of SAMBO
Competitions
15 January 2013
Sergei Grishin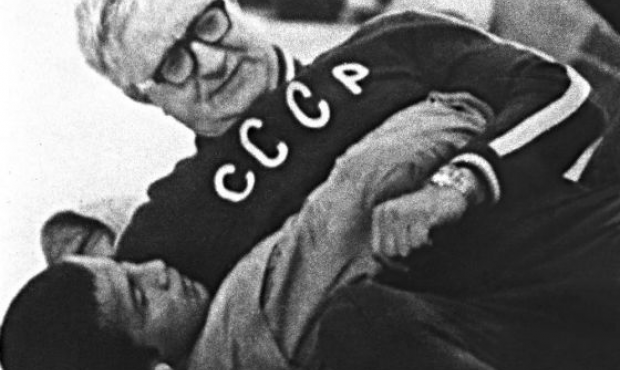 Every year February becomes the time of enhancing scientific activities in the world of SAMBO. By tradition, it is this month when the International Scientific and Practical Conference dedicated to the memory of Professor, Honored Master of Sports of the USSR, Honored Coach of the USSR Yevgeny Mikhailovich Chumakov is held. This year the subject of the conference which is held on February 15 in Moscow, is: "75 years of SAMBO. Results and Prospects".
The name of Evgeny Mikhailovich Chumakov, a man who made a great contribution to the development of SAMBO, necessarily attracts a lot of attention to this conference. Each time the event gathers talented and bright people who are ready to look beyond the horizon of the familiar and ordinary. Ideas and discoveries that sound in their works afford SAMBO an opportunity to "walk the planet". It is hard to overestimate the importance of this event for those people who are fond of SAMBO and try to understand this phenomenon of sports world.
All those people who are interested are invited to take part in the event. Young researchers (PhD students, Masters, applicants, students of universities) make reports in the competitive part of the conference. Authors of the best works, according to the jury, will be awarded diplomas and prizes. Herein the jury will evaluate the reports for a variety of positions: relevance, originality, accuracy, validity, presentation (a report, a presentation), answers to questions, contributions to the theory and methods of SAMBO and combat sports.
Following the results of the conference a collected works is produced, which will contain works of all those people who wish (the organizers reserve the right not to include articles that do not meet the requirements of ethics). To participate in this event you should file an application in electronic form at: samboskif@mail.ru by February 10, 2013.
Conference organizers – Russian State University of Physical Culture, Sports, Youth and Tourism (RGUFKSMiT), International SAMBO Federation and National SAMBO Federation. Conference venue: 4 Sirenevy Avenue, Moscow 105122, RGUFKSMiT, Hall of the Academic Council.
The conference program, the requirements for scientific works and other necessary information is available in the official regulations of the conference: REGULATIONS.
Aleksandr Solomakhin,
www.sambo.sport