Northern Ireland is to host the President's Sambo Cup
Competitions
11 April 2018
Aleksandr Solomahin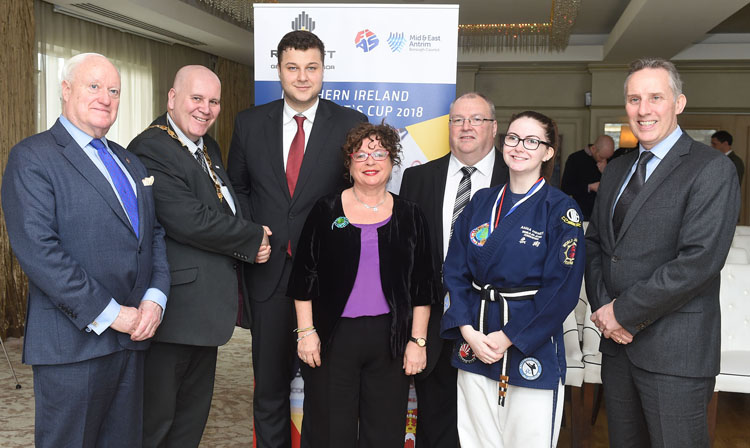 The President's Sambo Cup, traditionally held in the United Kingdom of Great Britain and Northern Ireland, will be held in the city of Ballimina on September 29. It is expected that about 80 athletes from 10 countries will compete for the victory in the tournament at the "Seven Towers" sports complex. Thus, Northern Ireland will host the international sambo tournament of such a high level for the first time.
The Mayor of Mid and East Antrim, Cllr Paul Reid, said: "These games are a first for Northern Ireland, and we are delighted that Mid and East Antrim is the preferred location. Our sports facilities are outstanding and we are more than capable of delivering a first-class and memorable Sambo.
"The tournament supports our tourism effort and will help us reach a new international market of several hundred million. There is also an immediate economic benefit to hosting the games in Ballymena with the promise of fully booked hotels and restaurants."
Eight international teams will compete in the Team Event while 16 international top combat sambo athletes will contest the Combat Grand Slam. Countries already signed up for the Northern Ireland tournament include the USA, Canada, England, Scotland, Ghana, Russia, Slovakia, Trinidad & Tobago and France. In total, almost eighty athletes will be involved in the event.
Every year there are more than thirty major SAMBO competitions under the auspices of the International SAMBO Federation, and Ballymena is FIAS first major effort in Northern Ireland. Part of what FIAS is doing there is to spread the word about SAMBO and what is it capable of delivering for children from nursery right up to those who are fifty-plus.
In 2018 the President's Sambo Cup will be held in the United Kingdom of Great Britain and Northern Ireland for the fifth time. Previous year the tournament took place in London.