The President's Cup in Manchester: direct speech
Personalities
1 October 2015
Sergei Grishin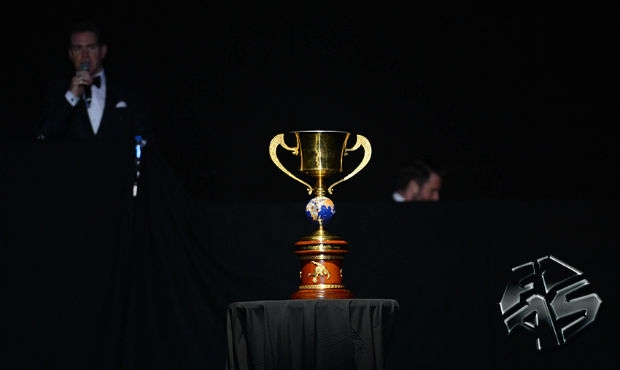 The third edition of the prestigious tournament in Scotland, team competitions, sports show and discussing the heroes of the day.
Lord Reading, The Hon. President of the Commonwealth Sambo Association (CSA):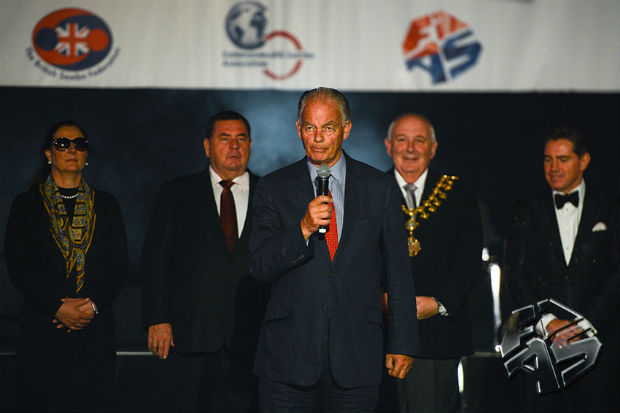 "It is very likely that III President's Cup tournament will be held in one of the cities in Scotland. At this moment in time, the decision about the location is between Glasgow and Edinburgh. After a consultation with the Sponsors and International Sambo Federation, we will be able to reveal the exact location of the tournament in 2016. Simon Reading commented, on what seems to be a new born tradition – the Russian team's success at the British sambo tournaments – "The Russian team has ……… (laughs), and to be honest, the audience wanted to see some spectacular fighting, and the final of the tournament was exactly that. The Commonwealth team came third last year, and this year they were fighting for gold; despite the score being 7:1 in favor of the Russian team, the final was undoubtedly phenomenal. One of the most interesting matches had to be the Women's 68kg weight category. Canadian Kathy Bryant was going head to head against the Russian counterpart Ekaterina Onoprienko, and also lost by 1 point. The President's Cup – a wonderful tournament, in itself it develops the friendships between Russian, Great Britain and countries of the Commonwealth.
At the Manchester tournament the countries of the Commonwealth included: Trinidad & Tobago, Canada, Australia and Cyprus."
Vasily Shestakov, The President of the Internal Sambo Federation (FIAS):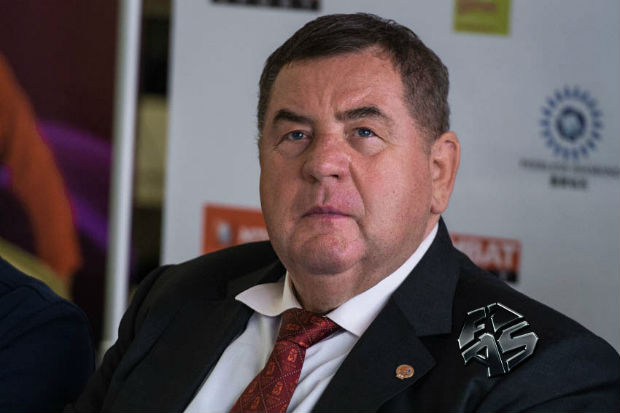 "I loved how interested the audience were in the tournament itself. From my point of view, the interest has spurred from the fact that this tournament is, for the second time, arranged in team competition. These matches are always exhilarating, emotional, and just like last year each team has a mix of martial artists from all 3 types of sambo styles, so there is simply no limit to how excited the audience was. In the near future, FIAS (International Sambo Federation) will officially endorse the team events into the FIAS calendar; the Executive Committee will have to confirm the final decision, and I am sure that very soon there will be big and new beginnings for sambo – the official team tournaments.
Matthew Jnr. Clempner, World Bronze Medalist of 2012 :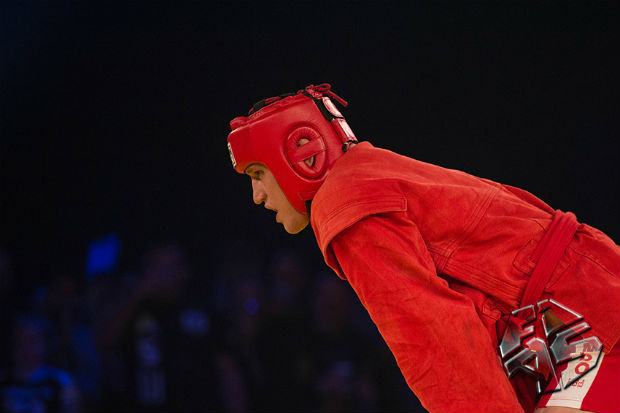 "The President's Cup, and the combat sambo tournament which was held as part of the cup itself, were absolutely phenomenal. It was a massive sport event and a significant day for British sambo. I believe the tournament is very important to the development of sambo in the Caribbeans. Just take a look – the commonwealth team has taken 'silver' and that is simply fantastic, and I'm sure that this will be a push for further development in Australia, Canada and in South America. Another critical moment – this tournament not only caught the attention of fans of sambo or similar sports like judo, and wrestling, but also those interesting/competing in MMA and jiu-jitsu; and these people most certainly enjoyed sambo. This overall means that they will tell about the sport, they will go to clubs and bring their friends along with them. Also, today I noticed a lot of policemen and armed forces representatives, and I think sambo definitely interests them not only to watch, but also to try out. Lastly, partaking in this event were people from the town itself, and that in itself is a brilliant way of developing sambo in Manchester – my home town."
Mikhail Mokhnatkin, World championship 2012 bronze medalist, the winner of the 1st British Combat Sambo Grand Slam: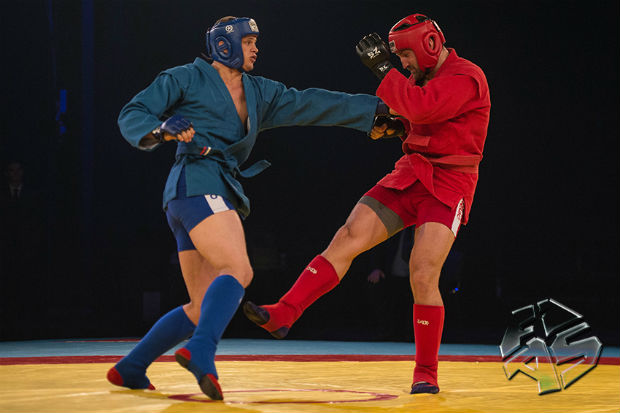 "During the first match I once again came face to face with Genko Ivanov (Bulgaria), who I previously fought against in the semi-final of the World Championship of 2012. I have a very tactical approach with this fight, the main aim was to ware Ivanov out, and then I just knew that he would get tired, and I will be able to throw him using pretty much any technique so I would be able to beat him. I was obviously still worried, but due to the previous fight of 2012, I had improved my technique; I think my win against the Bulgarian showed that I had improved too. I really liked the tournament – beautiful, spectacular, your emotions just fluctuate along with it. I don't know why I was so sure of my ability to win this fight, I was so focused, I set my mind to one goal – whoever I went up against, I would win."
Martin Clarke, British Sambo Federation President: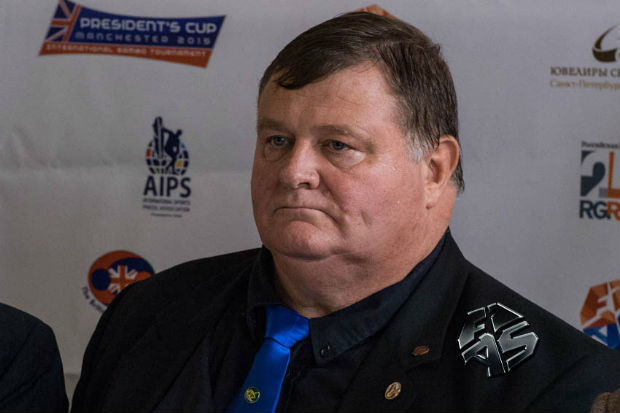 "Last year the British team came second in the President's Cup, this year we took 'bronze', we primarily lost to the Commonwealth team. The team, consisting of different athletes from different countries, turned out to be stronger than the British fighters, but this is sport. Our team has a medal this year, so we can only aim to go higher, and better than before. I am pleased with how Matthew Clempner fought, it is admirable that he went through to the final of such a prestigious tournament.  We were expecting a longer fight, but much to our dismay Matthew missed a throw and a punch, and the referee decided on a knockout. Matthew will be participating in the World Championship in Casablanca, where he will represent Great Britain in the 99kg category of combat sambo."
Andrew Moshanov, FIAS Head of Development, Organizing committee executive: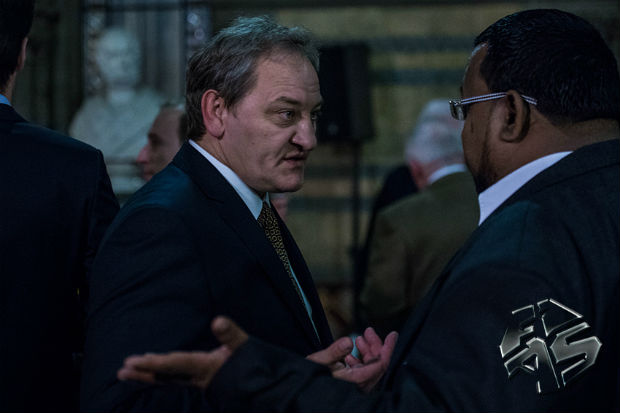 "The organizing committee is very pleased with the outcome of the President's Cup in Manchester. Our main aim – a happy, interested and excited audience who would watch the tournament from start to finish; for the audience to leave the premises with a smile on their face – and that has been achieved. New ways of presenting this sambo tournament to the audience is the key to further development and progress of the sport, and the key to its rise in popularity. An audience wants a SHOW and a good way to spend their free time, a sporting event needs to be carefully entwined with their weekends. So we will further experiment with different presentation methods of the tournament and different ways of attracting the audience. We will undoubtedly try our best to give the audience something new and exciting at the next President's Cup. The next President's Cup will most likely be held in Scotland, where will be try our hardest to create the perfect impression once again with this tournament, and find a new and original way to hold this cup."