Ukrainian Sambo Cup took place in Uzhgorod
Federations
15 October 2014
Sergei Grishin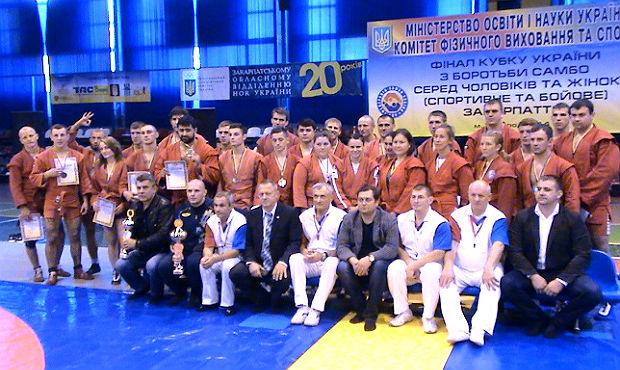 The final competition of the Ukrainian Cup in sport and combat sambo has just taken place in Uzhgorod, Ukraine. The first team place was taken by the team from Kyiv, the second — by Volyn Oblast and the third — by Ivano-Frankivsk Oblast. About 250 athletes took part in the competition that was held in Yunost Sports Palace. As an honorary guest, the event greeted the President of the Austrian Federation of Sambo, member of the FIAS Executive Committee Svetlana Neubauer-Sokolik who was wearing the traditional Ukrainian embroidered shirt to get a feel of local color.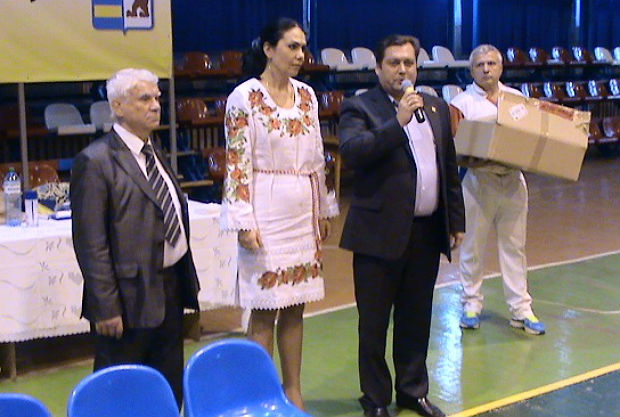 "Organization of the competition gets 5 points out of 5," shares her impressions Svetlana Neubauer-Sokolik. "Everything is thought out to the smallest detail: clean, accurately put sambo mats, colorful opening ceremony, competent judging while each referee has their own specific referee's notebook. This is a very smoothly running system! At the same time all the issues were solved there and then in accordance with the Ukrainian Cup Regulations. I would also like to mention their work with the mass media and lightning-fast coverage of the event on the Federation's website which can be said to be one of the best in FIAS."
Svetlana has also emphasized that in such a difficult time for the whole country Ukrainian Sambo Federation still managed to get sambo recognized as the national sport. While moving forward, the Federation still does not forget about the tradition and preserves continuance. "They know how to put the common interest in development of sambo in Ukraine above some private ambitions, for which I take my hat off to all these people," says Svetlana Neubauer-Sokolik.