Qualification tournament for Dutch Sambists in Rotterdam
Federations
24 August 2022
Anton Orlov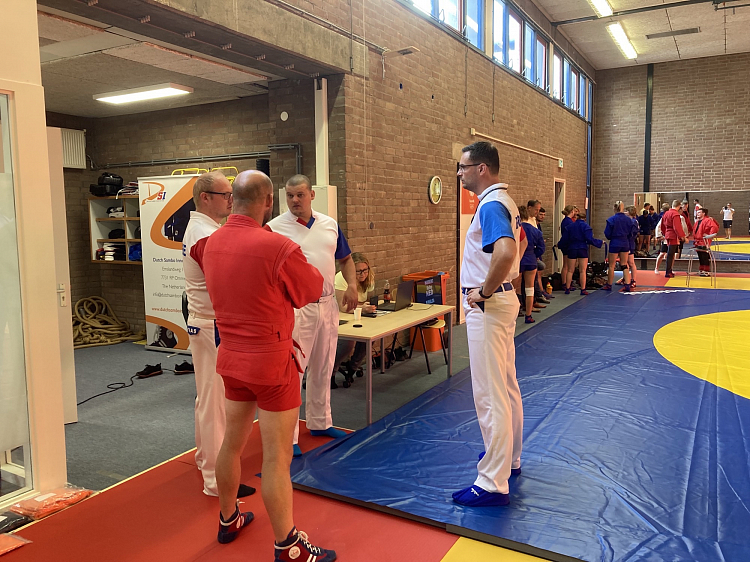 On 20 August the Dutch Sambo Federation organized the qualification tournament for the European Championships. The location was the National Combat Center in Rotterdam. It was the first time in the Netherlands that such a tournament was needed and it means Sambo is growing.
The next athletes will be selected for the European Championships in Novi Sad, Serbia:
Youth:
59 kg: Jente van Asch
65 kg: Bo Steffers
80 kg: Esther Kleinlugtenbelt
71 kg: Max Regenboog
79 kg: Leco Terpstra
Juniors:
72 kg: Vera van 't Zand
80 kg: Esther Kleinlugtenbelt
Seniors:
59 kg: Sacha Buwalda
65 kg: Sem van Dun
72 kg: Naomi Overkamp
80 kg: Amber Weiland
71 kg: Jaap van Doorn
79 kg: Kevin Bakker
88 kg: Mistral Janssen
98 kg: Nick Kelly
+98 kg: Max Welten
Maykel Claassen will be the head coach and he will be assisted by Nils Koedam.