Mahmud MURADOV: "People Like Fedor Emelianenko are One in a Million"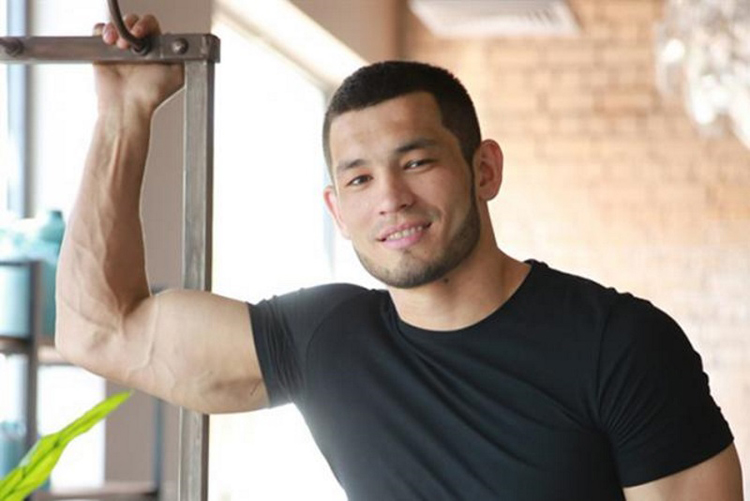 An outstanding Uzbek athlete, the MMA legend Mahmud Muradov became an honorary guest of the Asian SAMBO Championships, held in early June in Tashkent (Uzbekistan). In his interview for the FIAS website, he spoke on the challenges he had to face on his journey to the global recognition, on his plans to construct free gyms for children and his attitude to Fedor Emelianenko.
- Is Combat SAMBO your chief discipline?
- Not exactly. I am a striker, and kickboxing was my first branch of martial arts. And I came to SAMBO after I moved to Russia. My father had an accident, and at the age of 17-18 my brother and I had to leave for Tomsk to work. There I started to take part in SAMBO competitions.
- Why did you later opt for mixed martial arts?
- I am often asked this question, and I answer that they were martial arts that chose me instead. The God Almighty gives everyone some kind of craft. If you obey Him, then you succeed. Sure, many complain they fail to find their purpose in life. I used to feel the same as well. I am from a small town, from a small gym that was lacking even hot water, and its roof was leaking. In Tomsk, I started training, trying not to miss sessions, and washed my clothes right in the gym, as I was living at the base and couldn't afford renting an apartment. To earn some money, I worked at a construction site. Then I was noticed and invited to work at a security agency. Thanks to my instructor, I managed to pass exams for Candidate Master of Sports, and get proper documents. Only then I was able to move around the city without extra worries.
- Initially, you did not have either Russian or Uzbek citizenship?
- No, I didn't. But then the president changed in my country, and they began to issue citizenship to those people who have been living in Uzbekistan for a certain time period. Previously it was impossible. My parents got passports, and so did I. This made my life much easier, since after that I was able to fly around the world, move freely around the CIS. And back then visas were required everywhere. Now I still have a residence permit for the Czech Republic where my wife and daughter dwell.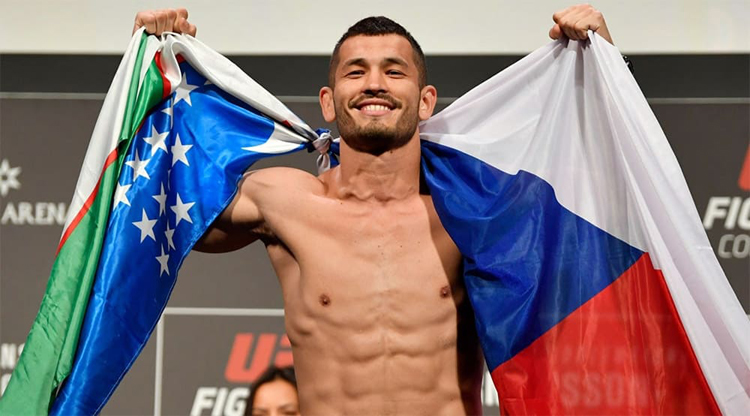 - Was it hard to realize that some people are more sympathetic towards you only once you had already achieved something?
- I take it calmly, I just don't care. I know my pathway and the people who were with me from the very start, who supported me and believed in me even when I was defeated and did something in a wrong way. And those who previously condemned me now come and want to be near. They think I'm stupid and don't understand a thing. But life has taught me a lot, especially that it is necessary to surround yourself with the right people. The God Almighty gives you something bad to test you, to give something ten times better next time. And He also looks at how you use it. For instance, first you get sick, and then you get stronger. And He looks what you will spend this power for. If you do everything right, you'll be rewarded. So, I try to help those in need.
Now I have a large team of 30, and I pay our training camps in full — both accommodation and meals. We have very good guys, not only from the capital, but also from all over Uzbekistan. They all wish to achieve something, but not everyone has such an option. I admit that some high-ranking people help me. I support my partners, and they, in turn, will help the younger ones someday. I'm used to sharing with others. My friends say this is my weakness.
- Do people abuse it?
- It happens, but I am what I am.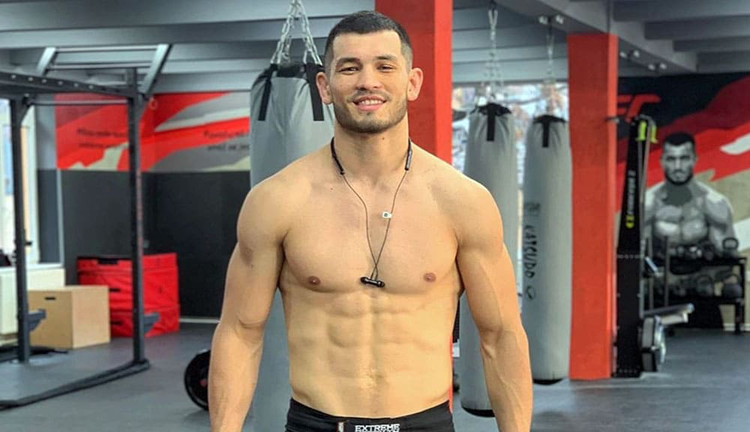 - What emotions do you experience watching combat SAMBO competitions from the stands? Don't you wish to go out on the mat yourself?
- No, I don't. I have been doing mixed martial arts for ten years, for me only they exist now, I do love this sport. Jujutsu and SAMBO athletes are constantly joining us too. They vividly display the difference between various martial arts. At the same time, many experienced combat sambists demonstrate fine results in mixed martial arts. Yet, in my boyhood, Fedor Emelianenko was my role model. It always amazed me how he was coming out to a bout with a cool head, as if he was just taking a walk around town. He came out with no emotion showing and scored his wins in the same fashion. Such people as he are one in a million. Now once a fighter wins, they start jumping around, or saying a lot of stuff before the fight. And he showed everything exceptionally in his fight. Calm and very religious. This is the right way, one must believe, although I do not segregate people by their faith, nationalities and races, for me everyone is equal.
- To you, is Emelianenko a representative of the old school, which are few now-a-days?
- Certainly he is. He and my parents are the only people who motivate me. Thank God, now father and mother do not need anything, but I always wished to provide them with what they deserve.
- Let us imagine you applying for the Asian Championships in Combat SAMBO, what is the probability that you would have scored a high place there?
- It is not easy to guess. But as they say, the walls themselves help when at home. If I applied there now, I think I would be ready in my spirit. You know, I am very stable psychologically, even my doctors say that. Because I know why I am engaged in martial arts. And it stimulates me when high-ranking officials, heads of federations or the Olympic Committee are patriotic and talk about the need to promote sports. When I go abroad, I know that these people back me.
But the guys matching against me would feel difficult from a psychological viewpoint. They are strong athletes, yet due to fear or respect for me, it is not so easy for them to open up. I experienced the same emotions when I was watching Alistair Overeem or Fedor Emelianenko on TV.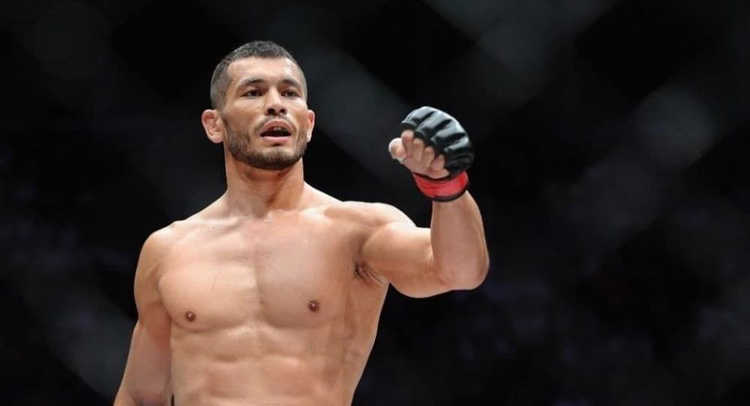 - Does it mean there are no idols left for whom you still feel awe?
- Yes. Of course, I still respect Fedor Emelianenko and Khabib Nurmagomedov. I have respect for the latter because he proved everything to everyone and retired, keeping his word no matter what.
- Do you permit that a challenge may appear, for the sake of which he would return?
- No, I don't. I believe he's not of that type.
- Is he serious about that football thing?
- I think Khabib can buy the team. Perhaps he will play a couple of matches. But this would be part of a PR campaign, no more than this. After all, such news will quickly spread across America, across the countries of the former USSR, and in Russia he is generally regarded as one of the most celebrated people. They follow his every step, every statement — even I watch his interviews and learn something from them. But with such popularity, there is always a risk that your claims will be misquoted.
- Do you yourself often face the fact that your words are misinterpreted?
- Of course, it happens, but I'm calm about it. It happens that something is cut out or twisted. For one, once they wrote that I was willing to fight against Conor McGregor. While I just said that, if needs be, I was ready to cut the required weight. But I could have fought against Floyd Mayweather. We are on good terms, and he has been inviting me for a long time to fight by MMA rules. For myself, this would be a great option in terms of PR and money.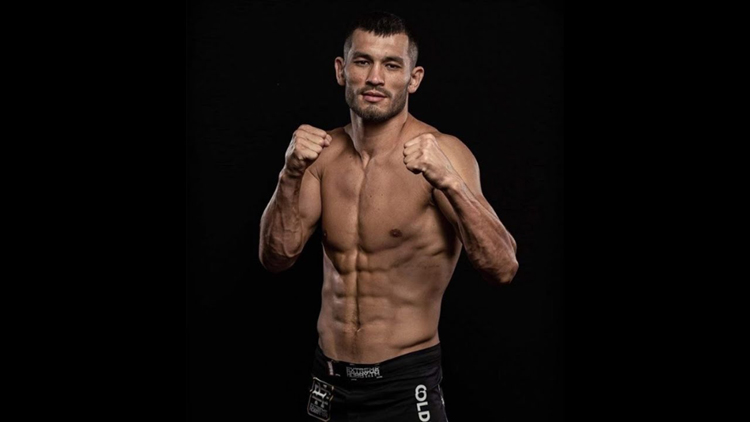 - At the moment there are many sambists in mixed martial arts. Is it likely that they will prevail in the future?
- Yes it is. Because SAMBO is much the same as mixed martial arts. It is difficult to teach a boxer to wrestle, and it is much easier for a wrestler to master striking techniques. Look at Daniel Cormier's striking. Many guys display knockout power.
- After defeating Andrew Sanchez in January this year, you jumped out of the octagon and ran up to Dane White. What did you tell him?
- I told him that he is not subscribed to my account (laughs).
- How difficult is it for a fighter to perform before empty stands?
- I didn't face such a situation, but it doesn't matter to me. Of course, the fans give you energy, but if they are not in the stands, I still know that they root for me, even in front of their TVs. I know what I enter the octagon for. I carry my flag, they trust in me. On one occasion, as I was browsing a marketplace, an 80-year-old woman stopped and started kissing and hugging me, saying she had watched my fight. And she does follow me, knows all the names. It is the most important thing.
- In many combat sports, it is customary to show mercy to a defeated opponent, but in mixed martial arts this is not the case. How hard was it for you to accept this rule?
- If I don`t finish my opponent, he will finish me instead. But that's why I don't switch to another sport. Why alter or add something if the machine works? Sooner or later, the motor will crash. The same is with people. Everyone should do their own trade. And I love mixed martial arts, I recently opened the first international organization in Uzbekistan.
- Is your mission to give the younger generation of athletes what they miss out on?
- What I missed out. I have been in this sport for a very long time, I know how to arrange tournaments. The country's top officials ought to see that everything can be fair and at a high level.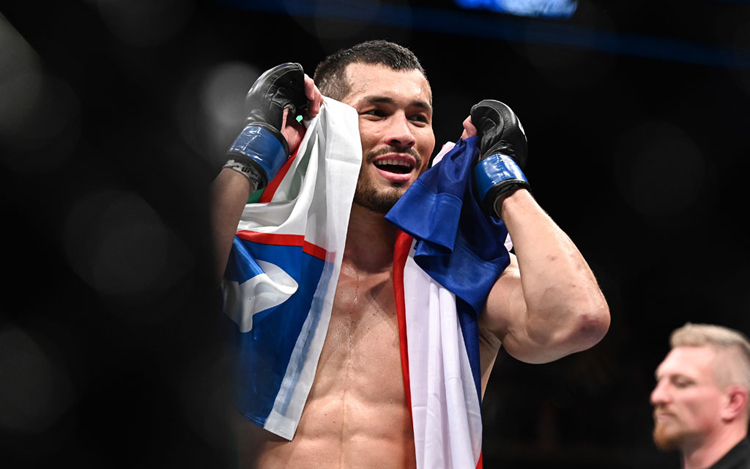 - Do you plan to build new gyms or training centers?
- Yes, there are plans to build free gyms for kids. We've got an unparalleled mentality, a special attitude towards guests. Unhappily, this dies away with time. And in the gym, they won't teach anything wrong. I can still pick up the litter or wipe the floor. There is nothing shameful about this for me. Yes, I am Mahmud Muradov, but I am the same as anyone else. Therefore, first of all I want to foster discipline in my students.
- Why did you decide to attend the Asian SAMBO Championships?
- First, the head of the Asian SAMBO Union, Alamjon Mullaev, treats me well, he is always ready to advise me and help me. And second, the local guys were happy to see me. I always try to make young people happier when I have time.
- Are you planning to attend the World Championships?
- If they invite, I will come, if not, just the same as well (laughs). Only if the preparations for the MMA tournament in Moscow do not interfere. After all, this is almost a domestic competition for me, there will be many guests from Uzbekistan, I would be glad to perform for them.
- The International SAMBO Center is under construction in Moscow. How do you feel about staging a mixed martial arts fight there?
- Why not? Such an event could be attended by my parents and relatives. It's like staging a fight in your homeland, because there are many Uzbeks in Russia. My recent meeting with fans in Moscow caused such a stir that there was not enough room for all of them.