Mansurbik Tadzhbik: "This bronze medal is what I deserved"
Personalities
28 May 2016
Sergei Grishin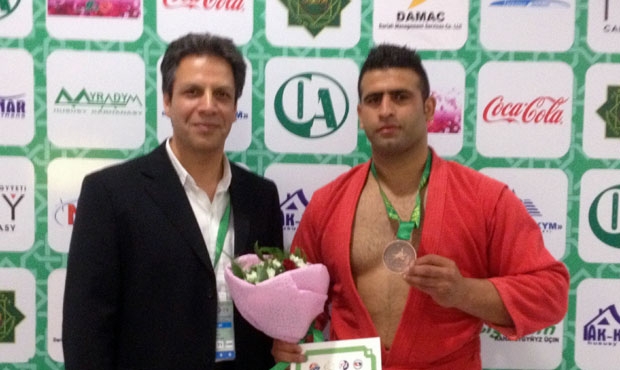 A sambo athlete from Afghanistan Mansurbik Tadzhbik today has won a bronze medal in the weight category of up to 68 kg in sport sambo. After the awarding Mansurbik shared with FIAS's website his emotions regarding this fact.
"I have performed seven times at the Asian Championships in sambo and kurash. I have also been a medalist of a continental championship receiving a medal at the Asian Championship in Tashkent-201.
Today I'm very happy, I think that this medal is what I deserved, and I'm very happy with this result. Being the third one today is, in fact, my level here.
I really enjoyed Turkmenistan with this beautiful arena, everything is so comfortable, beautiful, just gorgeous. Our entire team feels very comfortable here and we are delighted with the locals, they are very hospitable and friendly".