Maria Molchanova: "Friday the 13th is my favorite day"
Personalities
14 May 2016
Sergei Grishin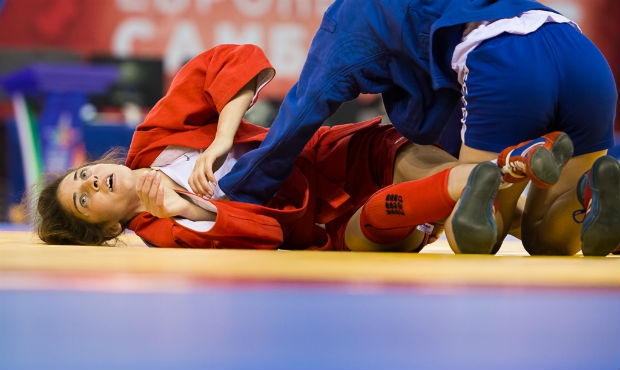 Russian sambo wrestler Maria Molchanova became the first European sambo champion in this year. It was the final match of Maria against a Belarusian wrestler Leila Abbasova in the weight category of up to 48 kg that became the starting one on May 13 at the tournament in Kazan. About her fighting spirit, fighting with a well-known rival and her favorite day, Friday the 13th, Maria told in an interview to the FIAS's site.
"I have fought with Leila for the fourth time. It is always very difficult to deal with an opponent who knows you well and whom you know inside and out, - Molchanova said. – The quest becomes much harder, as when you fight a new enemy, you try to use their mistakes. Today, we both had equal chances, but I guess I was a bit ahead of her physically; I had more holds in my favor and tried to cover her in the par terre position. In addition, the competition took place on Friday, May 13 and this is my favorite day".
The European champion said that she was preparing for the tournament in a special way and gave all her best to the fighting since the first bouts.
"I think here in Kazan we have a decent championship. In my weight there are 10 sambo wrestlers. And this is the first time in this tournament when I fight four bouts. I hoped that there would be at least three of them. In the Russian championship this year I came second and went to the European Championship. I decided to give it everything to the full, and after this I will be healing all my old injuries and training a lot. And next year, I want to take revenge at the national championship in order to perform at the World Cup", - the athlete said.