The International Congress "Sport, Human, Health": acceptance of applications in the heat
Competitions
8 April 2013
Sergei Grishin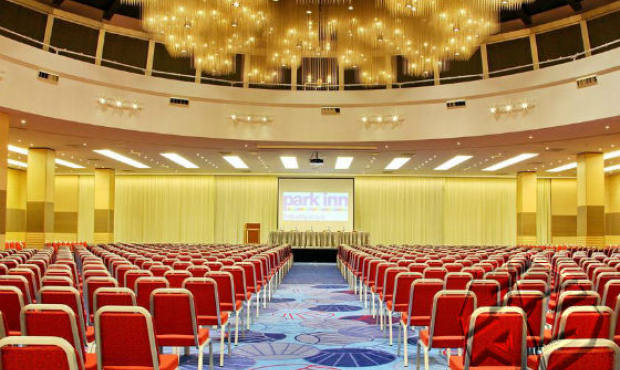 Martial arts fans from all over the world are coming in anticipation of competitions of the II SportAccord World Combat Games in Saint Petersburg (Russia), on October18-26. But few of them know that on those days, and at the same site not only sports fights but also scientific debates on the consideration of problems of the development of martial arts as well as sports and applied martial arts in the world sports movement will be held. The fact is that on October 18-20 within the framework of the cultural program of the SportAccord Games the VI International Congress "Sport, Human, Health" will be carried out.
The congress which is held under the sixth order number this year, in fact, marks its own tenth anniversary nowadays. After gathering leading scientists and experts in the development of modern sports, sports medicine, social and legal aspects of physical training at the first meeting in 2003, the International Congress had been held every 2 years with the participation of sports science stars, and in a short time gained a considerable credibility in the industry.
The upcoming meeting in October 2013 sets several objectives. Firstly, the Congress is intended to promote the development of martial arts and combat sports as an important part of the world of sports, a positive effect on the formation of physically and morally healthy society. Secondly, the Congress will help to advocate rapprochement and interpenetration of cultural traditions of East and West, underlying martial arts.
In connection with the objectives, participants will have to solve a lot of problems. The scientific program will focus on major themes, stated at the plenary session of the sections Heads. The plenary sessions will follow scientific sections, the time for oral debates and poster sessions.
It should be said separately that a report of the International Scientific Group on the results of scientific research: "The role of martial arts and combat sports in the world today, their popularity, the dynamics of development in different countries" will be presented at the Congress.
The acceptance of the applications for participation in the Congress and abstracts for publication in the collected book began on March 1 and will run until May 15, 2013. Details can be found on the Congress official website. The Congress will be held in the Park Inn by Radisson Pribaltiyskaya – the largest Congress hotel in Saint Petersburg.
The Congress organizers: the International non-governmental organization promoting science and sports "Sport, Human, Health" (Saint Petersburg, Russian Federation); the National State University of Physical Culture, Sports and Health named after P.F. Lesgaft (Saint Petersburg, Russian Federation), the International SAMBO Federation (FIAS) (Lausanne, Switzerland).
The Congress co-organizers: Management of the World Combat Games 2013.
The Congress passes under the official patronage of the European Council, the State Duma of the Federal Assembly of the Russian Federation, Ministry of Sports of the Russian Federation.
By Aleksandr Solomakhin
www.sambo.sport