Nikolai Vladimir: "Continental championships will strengthen SAMBO position in Latin America"
Official
6 July 2017
Sergei Grishin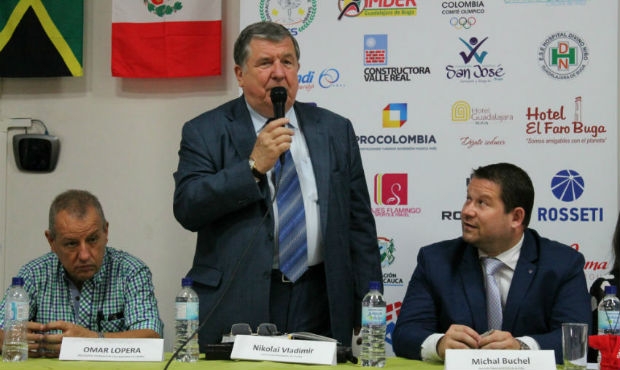 Today, on July 6, the day before the start of the Pan-American SAMBO Championships, press-conference, dedicated to this event, was held in the Colombian city of Guadalajara de Buga. International affairs advisor to the mayor of Buga Liliana Vega, advisor to FIAS President Nikolai Vladimir and President of Colombian SAMBO Federation Omar Lopera took part in the press-conference. In the interview to FIAS website Nikolai Vladimir noted major issues, covered at the press-conference.
- Mr. Vladimir, tell us, please, about the major points, which were covered during the announcing press-conference.
- Today's event was dedicated to an occasion, which is unique for Western hemisphere – the Pan-American SAMBO Open Championships. This sport is new for local sportsmen and mass media. During the press-conference, journalists were interested both in sporting aspects of competitions and organizational moments. This suggests that interest among the regions, where SAMBO is still hardly known, has been growing. It is very important that this tournament will allow Colombia to strengthen ties with the rest of the world, attract tourists to Guadalajara de Buga, where competitions will be held. Local authorities pay great attention to these competitions, that's why we have no doubts that championships will be held at a high level.
In the course of the press-conference we told about the participants of the tournament, since representatives of Latin, Central and North America came here. The full list of participants includes the following 22 countries: Argentina, Canada, Mexico, Ecuador, Paraguay, Chile, Honduras, Costa-Rica, El Salvador, USA, Cuba, Uruguay, Bolivia, Guatemala, Dominican Republic, Brazil, Jamaica, Nicaragua, Trinidad and Tobago, Peru, Venezuela and Colombia. Interest to this tournament exists and it's very high. I'm sure that continental championships will strengthen SAMBO positions in Latin America.
Million-plus countries along with small, island states came here, which says about heightened interest to SAMBO in these regions. The geography of the tournament is vast. According to preliminary estimates, the number of participants is more than 150 people. Of course, it's not a record, but the result is still very good.
- What number this tournament is and is there any improvement in increasing the number of participants?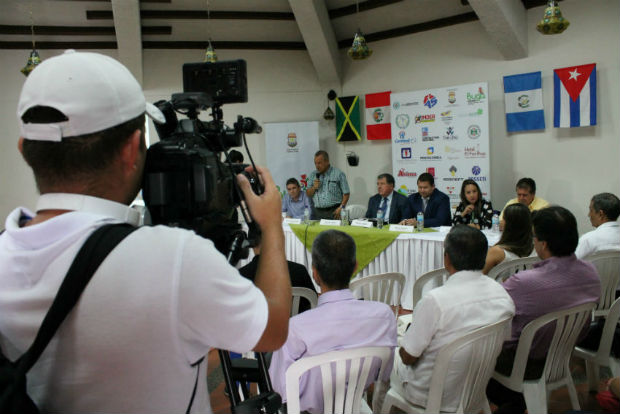 - It's the 6th tournament. Even the World Championship were held in Pan-America, that's why competitions are held here regularly, it's important that various regions hold these events. Last year Paraguay hosted continental championships, two years ago Nicaragua hosted magnificent Pan-American Championships. Certainly, running the competitions of such level gives a huge boost to SAMBO development in the country, where the event is held, as well as in neighboring countries.
- Does the state support these competitions?
- Of course! These are National Olympic Committee, local sports division, as well as municipal authorities. For example, today at the press-conference the representatives of local authorities gave a speech. They realize that SAMBO tournament will allow to strengthen positions of the city in commercial, political and tourist fields. SAMBO Championships will also allow Colombia to forget about recent domestic military conflicts. Sport always contributes to peace, society consolidation around competitions. That's why it's perfect timing for such tournament.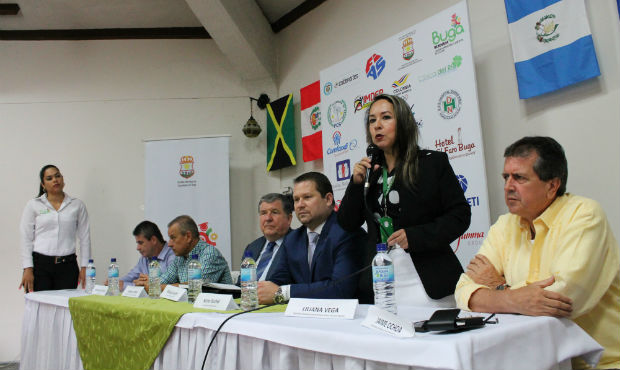 - In your opinion, who is the main favorite of the championships?
- Colombia has huge ambitions. Local sportsmen won silver at previous tournaments, now they are eager to compete for gold medals. Venezuela has a very strong team. Nicaragua and Mexico have strong athletes too. The circle of contenders is quite wide. We should also take note of the sportsmen from the USA. No matter who the favorite is, the winner will be determined on the mat. Soon we will learn the champions' names.
[Photogallery] Press-conference on the eve of the start of the Pan American SAMBO Championships in Guadalajara de Buga, Colombia