Nino Odzelashvili: "I have won a European Championship for the first time and didn't hold back my emotions"
Personalities
15 May 2016
Sergei Grishin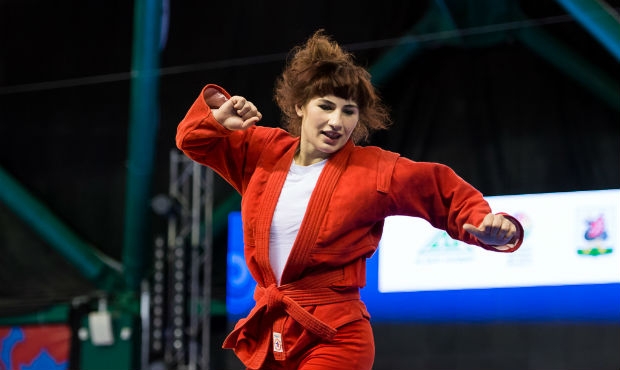 A sambo wrestler from Georgia Nino Odzelashvili won gold at the European Championship in Kazan in the weight category of up to 72 kg. The athlete made an impression on the public not only with her bright wrestling but also with a memorble lezginka and incredible acrobatics on he mat after her victory in the final bout. About joyful emotions, an "eternal" question from her father and her dislike of the presence of her husband in the audience Nino told in an interview to the FIAS's site.
"This is the first time I won the European Sambo Championship. For me it is a great joy, so I didn't hold back my emotions. And when I win for the seond time, I will rejoice twice as much - shared her emotions the athlete. - My first sambo coach was my father, and he kept asking: "When are you going to win?". Now I can adequately respond to this question. When I get to Georgia I will celebrate my victory in all our best traditions".
On television, a few minutes before the start of the match Nino was shown cheerfully looking at something in her phone. "I was just listening to music and tuning to the match. I needed to concentrate, and the music always helps me in this,"- said Odzelashvili.
The champion told that her husband also practices wrestling and trains Nino. "But I do not like it when he watches my performances during the competition because it makes me close up. That's why my husband did not go with me to Kazan and followed the tournament via the FIAS's online broadcast - said the athlete. - I want to say a big thank you to all who have rooted for me, but most importantly, to the coach of Georgia Jondo Muzashvili, without him I would not have happened!"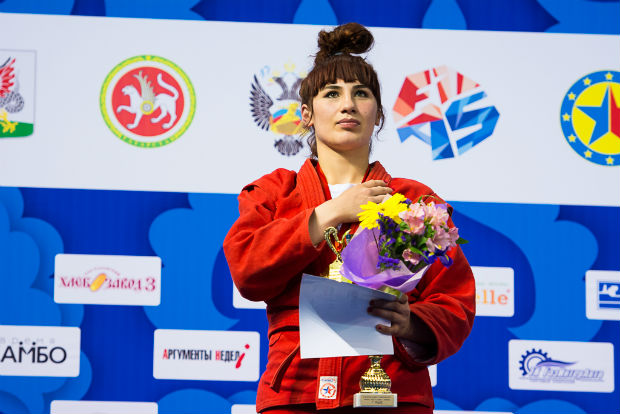 Photo: Directorate for Sports and Social Projects