New perspectives for sambo in the Pan-American region
Official
20 May 2015
Sergei Grishin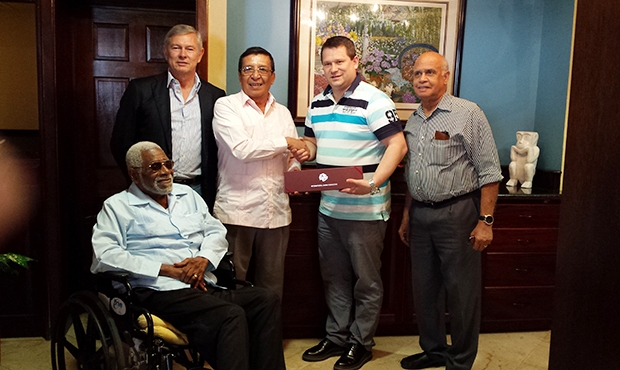 FIAS's Pan-American working Group composed by Michal Buchel and Vitaly Logvin has held several meetings with the authorities and the sports community of El Salvador and Belize. Following the talks a series of agreements on further cooperation for the benefit of sambo development in the region have been accomplished.
The visit kicked off on May 11 with a meeting with the president of the Sambo Association of Salvador Galvez Jose Luis Hernandez. He spoke about the most pressing issues facing the national federation, stressing the importance of the greatest possible number of regional and continental tournaments in the Pan-American region. The head of the association thanked the members of the working group for the visit to the country and declared their readiness to work closely with FIAS on all issues.
Then Michal Buchel and Vitaly Logvin met with the Defense Minister of El Salvador Gen. David Munguía Payés. During the meeting they discussed the inclusion of sambo in the preparation programs for the armed forces as well as supporting sambo for further recognition by the International Military Sports Council (CISM). The parties agreed on the need of comprehensive cooperation.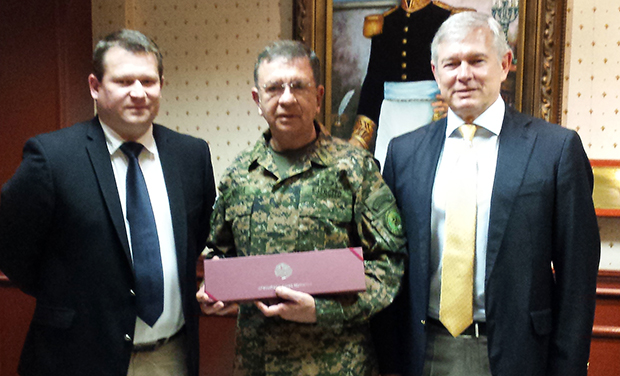 Sambo development in El Salvador and throughout the Central American region was discussed during a meeting with Professor Jorge Alberto Pérez Quezada who is the head of El Salvador's National Institute of Sports (INDES), the local analogue of the Ministry of Sports. This organization on level with the National Olympic Committee has the biggest weight in the sports world of the country and brings together all sports federations of El Salvador. Members of the working group presented sambo to the INDES president and described in detail the activities of FIAS worldwide and in Pan-America. This meeting could be an impetus for the development of sambo in the region.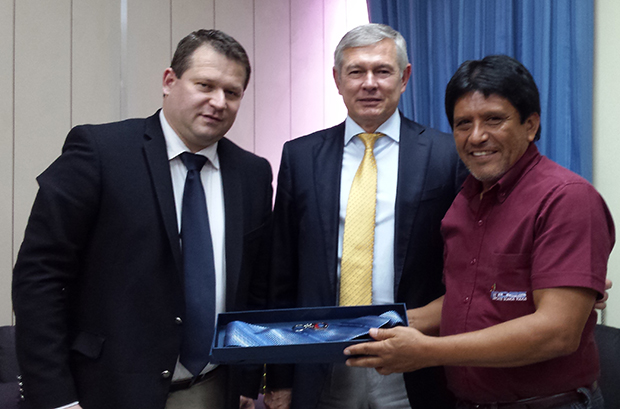 On March 12 the working group arrived in Belize, the capital of the eponymous country in Central America. In this city Michal Buchel and Vitaly Logvin met with the President of the NOC of Belize Gilberto Martinez, its Vice-President Owen Meighan and its Honorary President Edward Pitts. FIAS representatives spoke in detail about the aims and objectives of the International Sambo Federation to promote this martial art in the world. The representatives of the NOC expressed their sincere interest in developing sambo in this country and the parties agreed on the possibility of further fruitful cooperation.