Nuyunh Nhat Tong: "I look forward to meeting again all the Asian sambo wrestlers at home, in Vietnam"
Personalities
30 May 2016
Sergei Grishin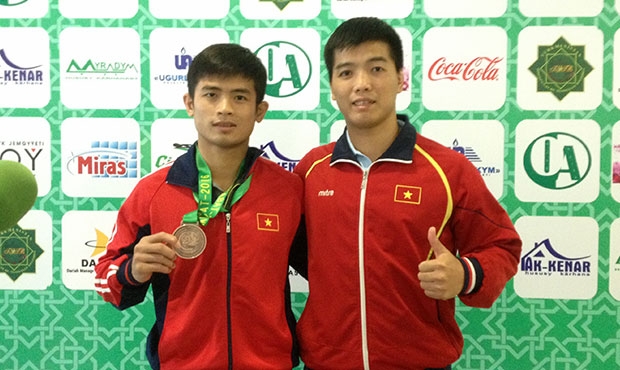 Vietnamese sambo athlete Nuyunh Nhat Thong has won the first medal for his country at the Asian Sambo Championship 2016 in Ashgabat. Bronze award of Tonga performing in the weight category of 62 kg in sport sambo became a great result for the national sambo team. In anticipation of the starting in September Asian Beach Games-2016 this award is a good foundation for the future success of the Vietnamese sambo at these games taking place in Vietnam. After the awards ceremony Nuyunh Nhat Tong shared his impressions of the fighting, the country and the tournament in general. All this you can read in his interview for the FIAS's website below.
"This is the first time I perform in continental Asian sambo competitions, and, of course, bronze for the debut at the Asian championship is a great success.
I enjoy sambo, it's a cool and very interesting sport. I like its technique though, of course, I still have much to learn in this form of martial arts because sambo technique is very diverse. But as I not only enjoy but also take a great interest in sambo, I suppose my learning process will develop faster.
I am glad that very soon, just 4 months from now, almost all of these wrestlers will come to my home to attend the Asian Beach Games to be held in Danang. I myself will also participate in this tournament, I am now going to prepare very seriously and train hard to win a medal again".