Reflections of the Prize-Winners of the African Beach SAMBO Championships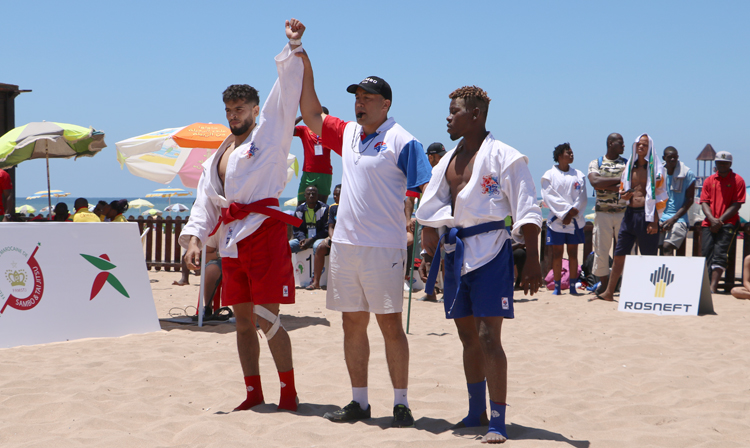 The African Beach SAMBO Championships were staged on the beach of Moroccan Casablanca on 17 June. Sambists competed for 6 sets of medals: 2 among women and 4 among men. The medal winners of the tournament share their emotions and impressions in their interviews to the FIAS website. The general sponsor of the African SAMBO Championships is Rosneft Oil Company.
Tiako ESSOMBE (Cameroon), a gold medal winner in the up to 60 kg weight category among women: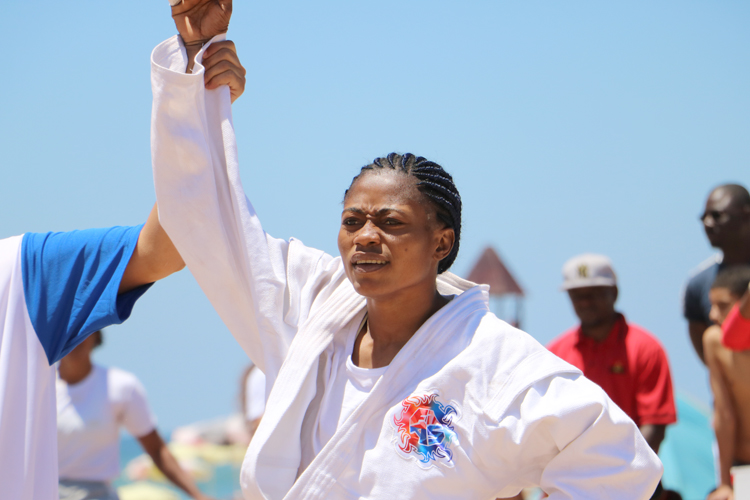 - I wish to thank my family and friends, my team, my coach and everyone who was supporting me. Surely, there is a great difference between SAMBO on mat and SAMBO on sand: difference in rules as well as in footing. In beach SAMBO, once you fell, you immediately lost. Whereas in competitive SAMBO the fight goes on till the last second, and there always remains a chance to win back. Myself, I prefer beach SAMBO, even though there is a high percentage of luck in it.
Henrique JOALO (Angola), a gold medal winner in the up to 90 kg weight category among men: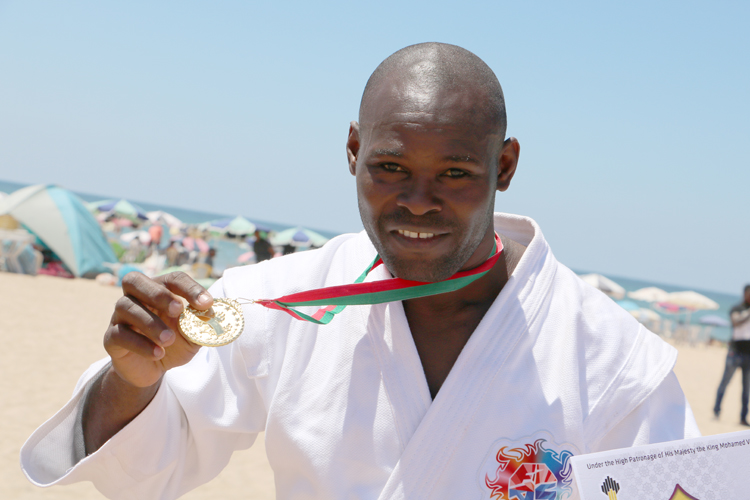 - I am very happy to win, since this is my first gold medal in SAMBO. Yesterday I won the bronze at the sports SAMBO competitions, and both medals are important to me, they are both dear to me. Comparing SAMBO on mat with SAMBO on sand, beach SAMBO seems easier to me.
Moutii AMINE (Morocco), a gold medal winner in the up to 74 kg weight category among men: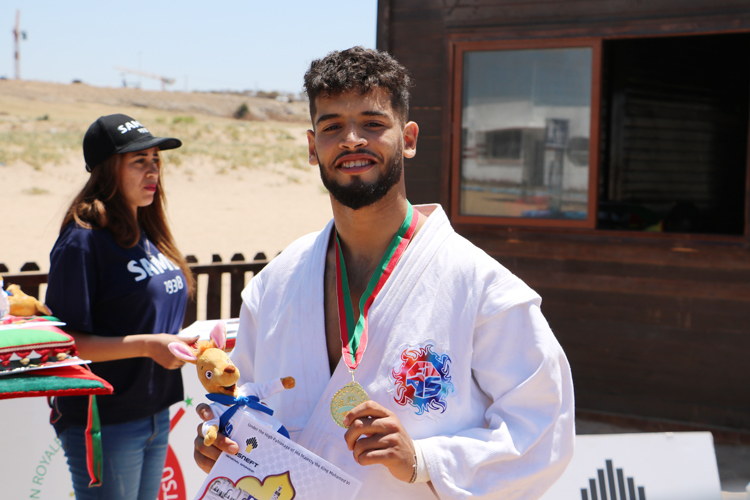 - I can state with confidence that the level of SAMBO in Africa has risen greatly of late, so it is not at all easy to hit the top of the medal stand. Besides, we should not forget that the difference between sports and beach SAMBO is really huge: differing rules, differing principles, differing fighting tactics. It's easier for me to perform on mat, since it's harder to keep your balance on sand.