Reflections of the Prize-Winners of the 2nd Day of the World SAMBO Championships in Romania
Personalities
11 November 2018
Aleksandr Solomahin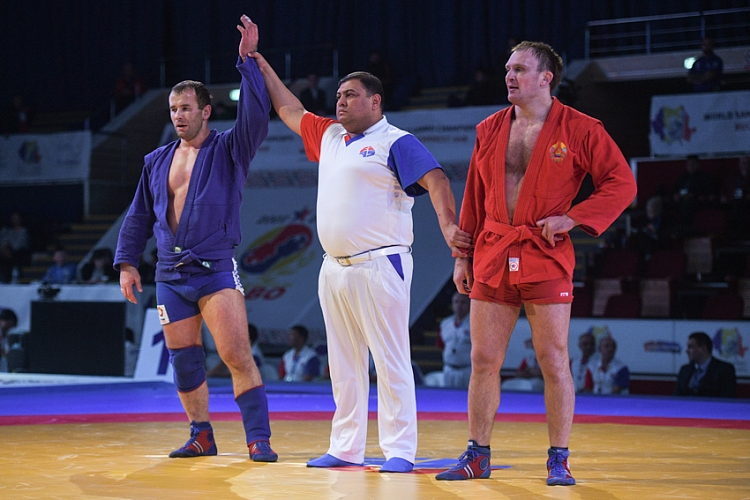 November, 10. The second day of the World SAMBO Championships in the capital of Romania, Bucharest, is over. 9 sets of medals were up for grabs - in sport SAMBO among women, men, and in combat SAMBO. The medal winners of the tournament shared their reflections and impressions in their interviews to the FIAS website.
Uladzislau BURDZ (Belarus), a silver medal winner in the up to 57 kg weight category among men.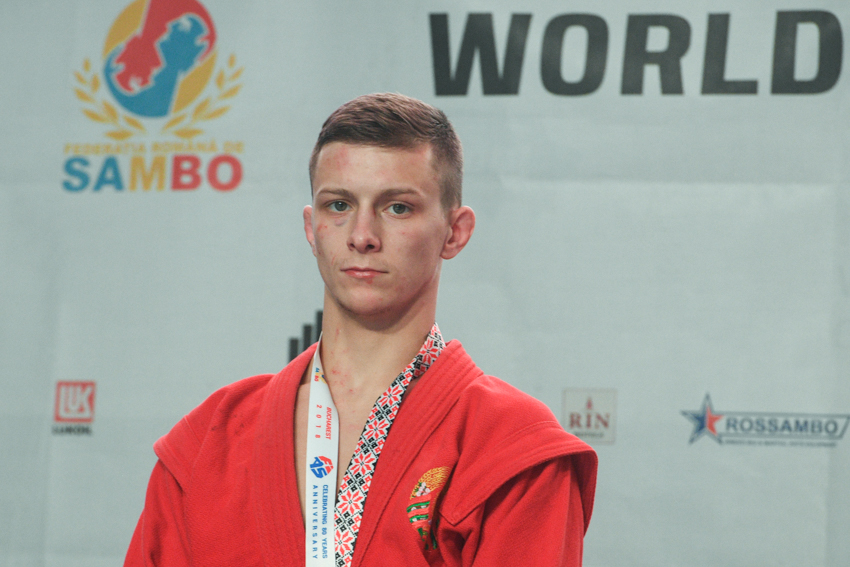 - The fourth time I was fighting against a Georgian athlete at international competitions and for the fourth time I was defeated. But I have no doubt that in the future I would even the score. My last opponent skillfully uses the tactics of throwing down to par terre and further pursuit, yet his main advantage is a great experience that comes with years.
Alsim CHERNOSKULOV (Russia), a gold medal winner in the up to 100 kg weight category among men.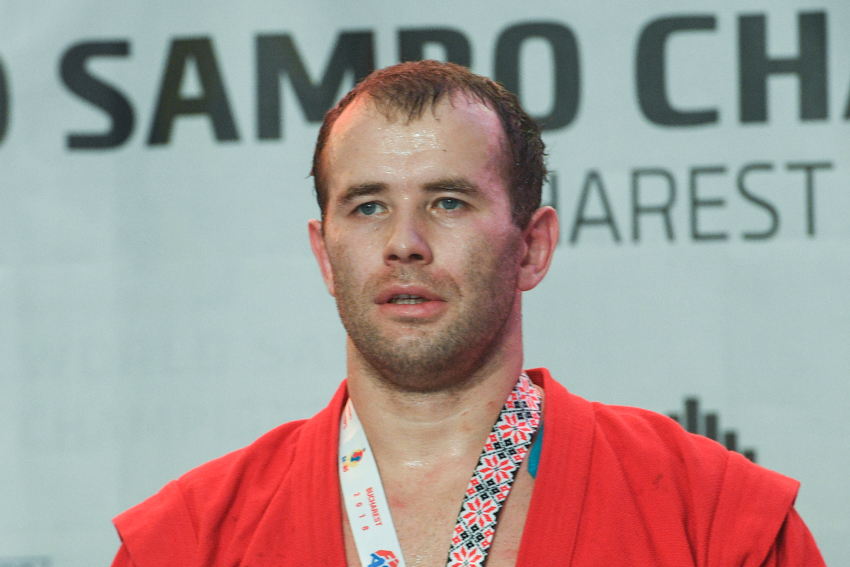 - My every fight with Belarusian sambist Andrei Kazusionak goes on differently, both tactically and technically, just another battle of wits. He evaded my holds for a long time, and I wished to add a bit of par terre, it was not at all easy, but in the end everything worked out just nicely. I am glad that the season has ended fairly well, even despite my injury - I have had a surgery on my meniscus. In 2015, at the European Games in Baku, I had picked up a meniscus injury in a fight with Andrei. Now I've got a feeling that pretty soon I'll have to fight with Kazusionak again, this time in Minsk, at the II European Games. I think it would be quite intriguing. I'm going to keep on fighting, it excites me, and I never get tired of it. The tougher your opponents, the more engaging it is. I'm pondering on SAMBO all the time, for it's like chess, only the board is round.
Temirlan IKHSANGALIEV (Kazakhstan), a gold medal winner in the up to 82 kg weight category in combat SAMBO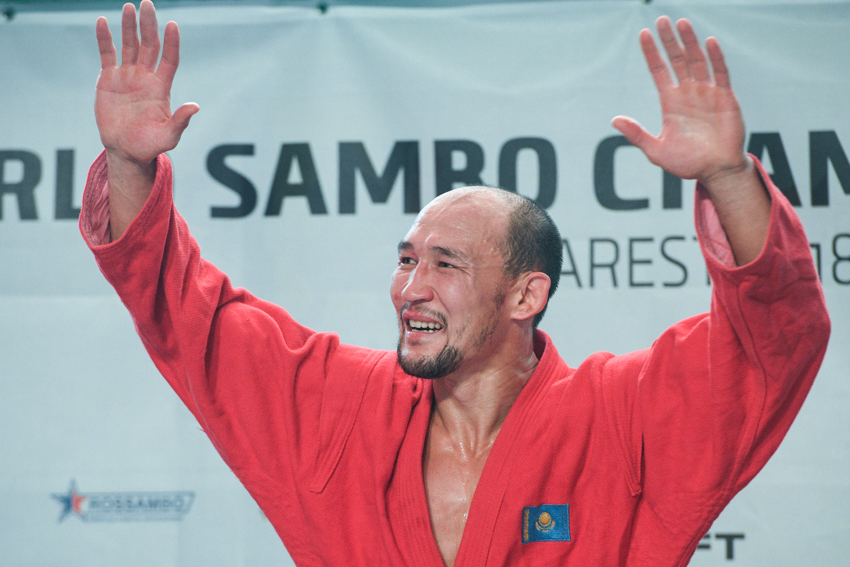 - Three times at the World Championships I won the bronze, once the silver, and now, at last, the gold. And I have no idea how I've succeeded to do it today, I guess I've been just destined to win. Perhaps the tactics chosen for the fight helped, to hold the initiative and to attack all the time.
Mariya ORYASHKOVA (Bulgaria), a silver medal winner in the up to 80 kg weight category among women.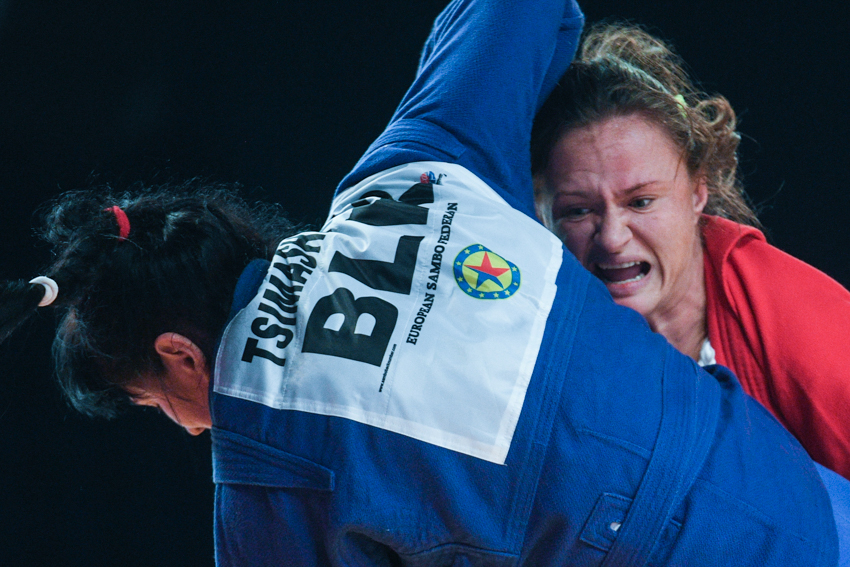 - Today I've lost in the finals, but this is life - there are no victories without defeats. All the athletes train a lot, everyone loves to win, but there's only one first place. And there's nothing you can do about it. There are still a lot of World Championships ahead of me, and I'm sure that new victories will come with them. Now I am not upset, but I know that as soon as I get back home, the feeling of dissatisfaction will roll in, too.
Valentin MOLDAVSKII (Russia), a gold medal winner in the up to 100 kg weight category in combat SAMBO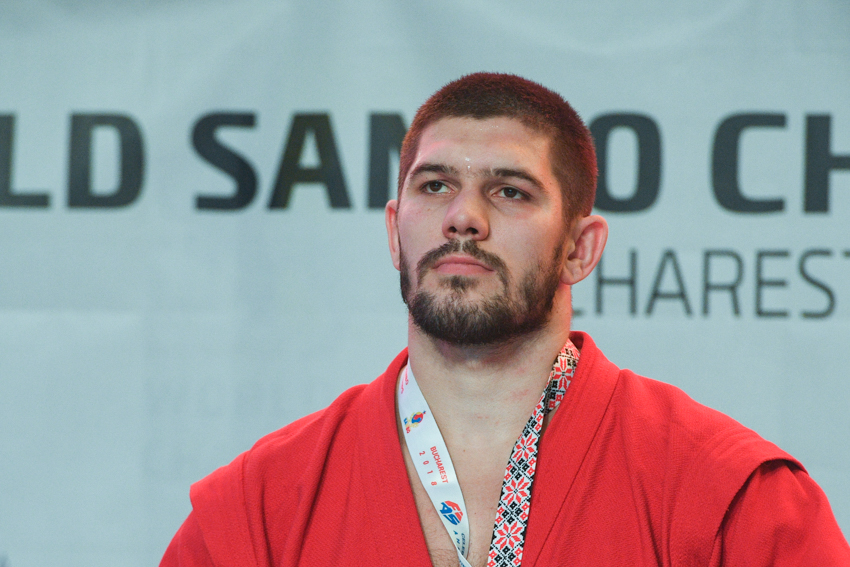 - On my way to the finals, the toughest fight was with my friend, the Ukrainian athlete Razmik Tonoyan. And in the finals I was matched against an Uzbek sambist. My challenger had superiority in weight and tried to impose a struggle, but I managed to perform a throw and to win ahead of time. Myself, I do not seek to gain weight, because I can lose in speed and stamina instead.