What the participants of the World Sambo Championships among students-2016 were talking about in anticipation of the start
Personalities
9 December 2016
Sergei Grishin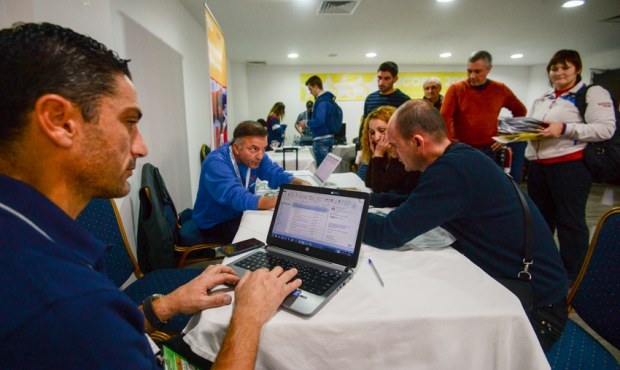 On the eve of the start of the World Sambo Championships among students the participants told not only about their mood and their plans for the competition, but also where they study and what they want to become.
The representative of Israel Daniela Schwarzman is known for her performances in various international competitions in sambo. She combines an active sports career with successful studies.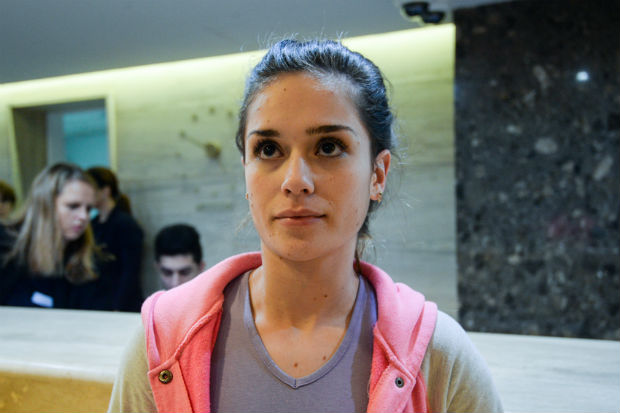 "I'm in the second year of university studying biology to become an orthopedist. It has been my vocation since childhood. From an early age I have been involved in sports, so I often had to go and see an orthopedist, and eventually I decided to work in this specialty. I think that in the future my work will be closely linked to sport", Daniela said.
Schwarzmen explained that she's representing Israel in many international competitions in sambo.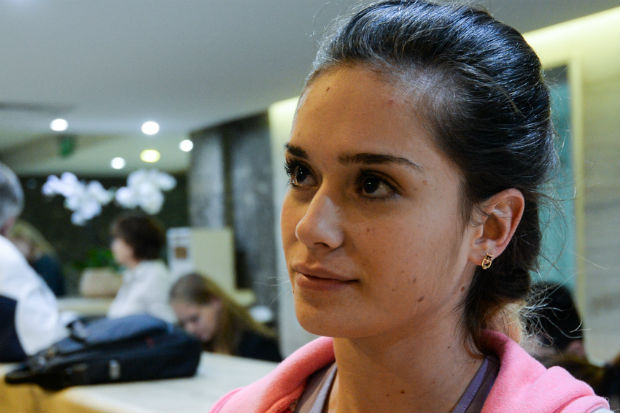 "At the last year's European Youth Championships I won a silver medal among juniors. Now I have set myself a goal to take the gold of the World Championships among students. I train hard every day, so there has been no need of a special preparation for this tournament. I hope I will be able to achieve maximum results in Cyprus", she said.
"Sambo is a new sport in Israel, but it is developing very quickly. Many athletes see and understand the effectiveness of this martial art and become involved in sambo. And our national federation is doing everything possible to provide them with a maximum capacity for such activities", said Daniela Schwarzman.
Deputy Director of the French University Sports Federation Xavier Dung is heading the French team at these championships.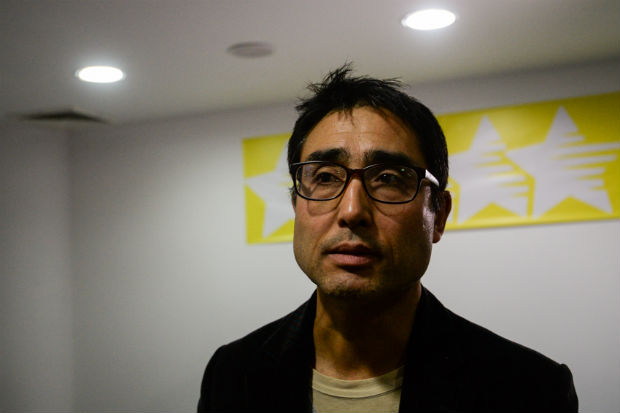 "To this tournament there has been sent just a small French team of three women and one man. Two athletes of our national team took part in the World Championships in sambo held a month ago in Bulgaria. But, unfortunately, they won no medals. Now they have a chance to be rehabilitated and to climb on the podium. For us, the most important thing is the fact of participation, but the athletic goal in front of the French sambo wrestlers is to win a medal", said Xavier Dung.
According to him, today we cannot speak of a well-developed student sambo in France, but the prospects for this exist.
"Today we have no separate federation of student sambo, so there are problems in the development of this sport. We have a French Committee of Sambo, which is part of the National Wrestling Federation. It organizes national championships in wrestling, and the next day there usually is a sambo competition. Until now, we have had a Sambo Cup, but the following year we decided to hold full French Sambo Championships. We are doing everything possible for the development of sambo in the country", said Xavier Dung.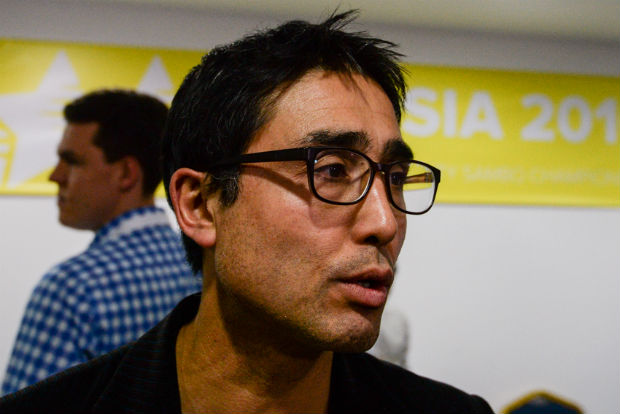 He explained that in collegiate sports in France there are no restrictions to any single sports type, the athlete can perform in sambo, wrestling, and boxing at the same time
"We encourage the participants to do it and pay the cost of the travel to the competition if they are branded by the National Championship of France. In the National Student Championships there can participate athletes from colleges and high schools. These are young people who are not yet university students but will soon become them", said the deputy head of the French University Sports Federation.
"I am very happy that the French team will take part in the first Sambo Championships among students under the auspices of FISU. Many thanks to the organizers for the warm welcome!" Dung concluded.
Serbian sambo wrestler Ivana Yandrich just a month ago won bronze in the World Sambo Championships in Bulgaria.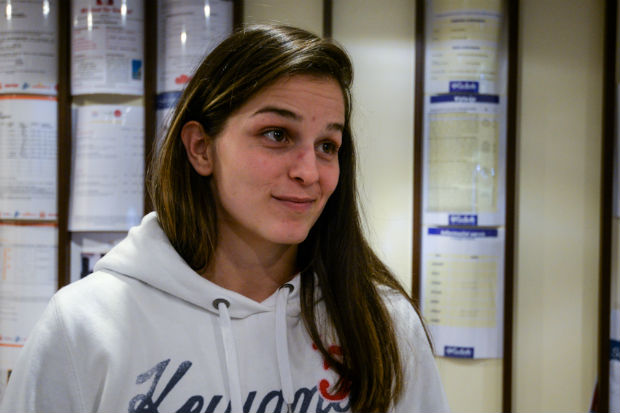 "Now I feel great. A month has passed after the World Sambo Championships in Bulgaria, where I won the bronze medal. I did a lot of work at home and I think that I came here even more prepared than I was in Sofia", she noted.
The sportswoman shared her feelings about the bronze medal she got a month ago.
"In general, a medal for Serbia was good. However, when I lost the match for the finals I felt not the best way. But I was able to prepare myself for the fight for the bronze medal and was able to win it. At that moment it was my main goal and I achieved it. I must say that each event for me is an opportunity to become better, to move forward. And it is not necessarily the medal that is a good result, a good result to always be at least a little better than you were the last time", said Yandrich.
Athlete noted that the warmest congratulations she had received from her family and coach.
"They know how much time and effort I have given to the training and understand how important this achievement was for me. I also received congratulations from the sports administration of Novi Sad where my merit has been noted", said Ivana.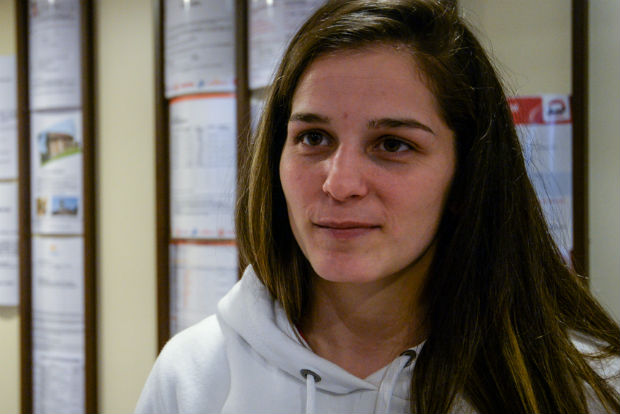 According to her, it's very hard to combine sport and studies.
"I study to be a journalist, but I'm behind my classmates because I don't always have the opportunity to attend all classes. However, I will make every effort to get an education. The age of an athlete is not so long, especially since it can end at any time due to an injury. We all need some kind of a specialty for the future. By the way, thanks to sambo I practice journalism. When there is an event associated with sambo, I write articles, send press releases to various media to talk about our sport to the greatest possible number of people. I hope that after the student championship in Cyprus I will have something to write ", concluded Ivana.