Official visit of the FIAS President to Turkmenistan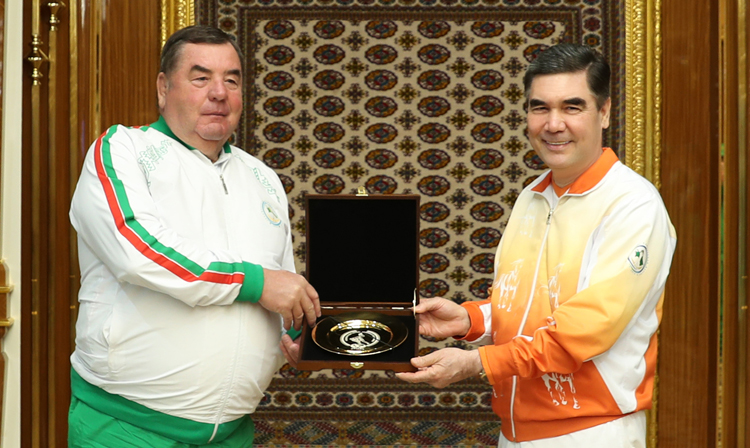 On April 7, the President of the International SAMBO Federation Vasily Shestakov met with the President of Turkmenistan Gurbanguly Berdimuhamedow in the Olympic Town of Ashgabat. The parties discussed the prospects for cooperation in the field of SAMBO development in Turkmenistan.
The head of state thanked the International SAMBO Federation for the right to host the World SAMBO Championships in 2020 entrusted to Turkmenistan.
'These international competitions will be another contribution of Turkmenistan to the development of sports diplomacy in the regional and global dimensions,' remarked the FIAS head.
'We view the staging of these world championships as a sign of high confidence in Turkmenistan from the international sports community, recognition of our country's services in the development and promotion of physical culture and sports,' said the Turkmen President.
Vasily Shestakov and Gurbanguly Berdimuhamedow also discussed transport accessibility of Ashgabat for the participants in the 2020 World SAMBO Championships, discussed the possibility of organizing and conducting training seminars at sports camps in the Caspian region, as well as using the ultra-modern infrastructure and utilities developed in the country for staging the 2017 Asian Indoor and Martial Arts Games.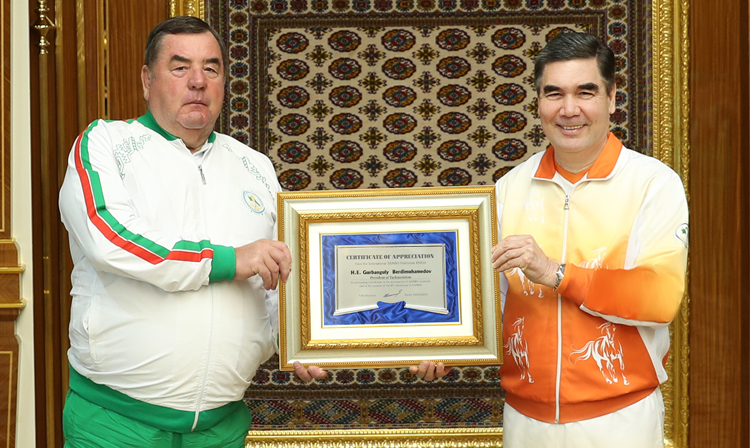 The FIAS President noted a considerable contribution of Gurbanguly Berdimuhamedow to the development of sports, including SAMBO, not only in his own country, but throughout the Asian continent. Vasily Shestakov awarded the Turkmen leader a Certificate of the International Federation, for his contribution to the development of SAMBO, as well as a commemorative token and a personal sambist uniform. The President of Turkmenistan claimed that he regards this as a high honor and international recognition of the importance of the state policy in the area of development of physical culture and sports.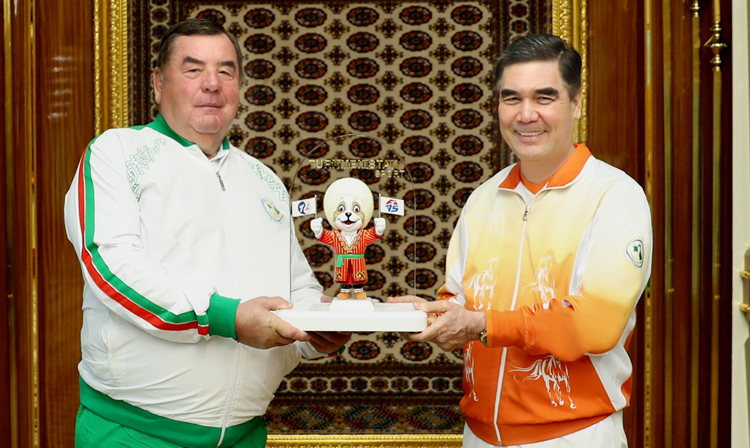 The Turkmen leader, in turn, presented Shestakov with a souvenir, "Vepaly", a figure depicting the country's sports mascot decorated with flag of the International SAMBO Federation.
Following the meeting with the President of the country, Vasily Shestakov also talked with sambists and coaches of the Turkmenistan national team.