Nearly a thousand Sambo wrestlers competed in the Gordeev Memorial
Competitions
25 February 2015
Sergei Grishin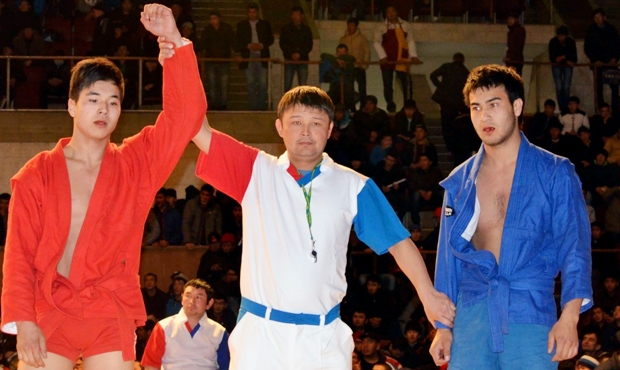 The traditional sports and combat Sambo competition in memory of Vitaly Gordeev took place in Bishkek.  Sambo wrestlers from Russia, Kazakhstan and Kyrgyzstan fought for Olympic-style victory in the Kojomkul Sports Palace. The press office of the State Agency for Physical Education and Sport reports that nearly a thousand Sambo wrestlers took part in the 28th Vitaly Gordeev Memorial international competition.
What's interesting is that the renowned competition in the capital of Kyrgyzstan took place on the stage, and the spectators were in the auditorium, just like at a theatrical production. There was so much excitement about the competition that there weren't enough seats for everyone, and a lot of fans had to stand in the aisles, along the walls or right in front of the stage. And it was quite a show! Wrestling matches took place on two mats simultaneously. The first one for sports Sambo, and the second for combat Sambo. Fast-paced fights. The wrestlers' spectacular throws were especially exciting.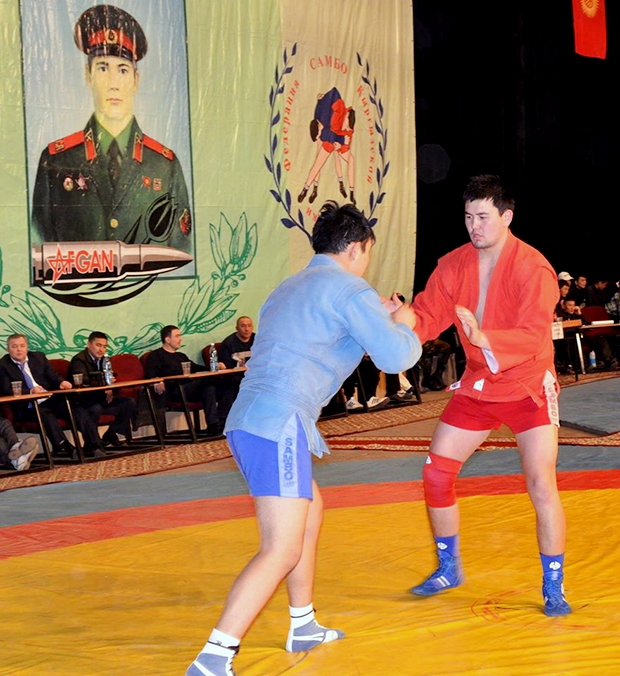 The competition is dedicated to the memory of Vitaly Gordeev, a Sambo wrestler and recipient of the Order of the Red Star, who was killed in 1980 fulfilling his international duty in Afghanistan. Among the fans were a lot of security officials, who especially like combat Sambo, since it's a sport that allows them to perform their official duties. Kyrgyz Sambo wrestlers have also been successful at international competitions, and have received well-deserved recognition from the country's leaders. The Sambo Federation of Kyrgyzstan has been declared the best sports organization in the country two years in a row.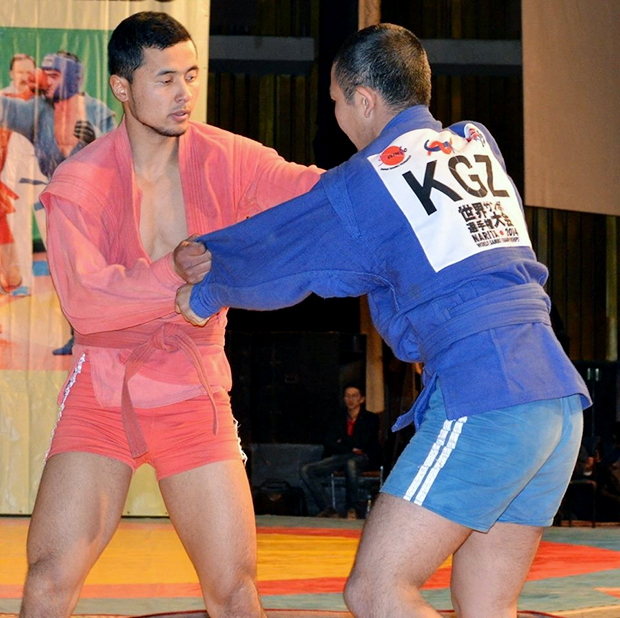 "This is a great responsibility. Being named the best two years in a row shows the importance of our achievements. We achieve this thanks to the efforts of our enthusiastic coaches who train our fighters. And they don't embarrass us on global stage either," says Nurlan Tokonoev, President of the Sambo Federation of Kyrgyzstan. "Today we have several world and Asian champions and World Cup winners. Last year, we had three bronze medalists at the World Championship, a world champion among youth, and a winner of the world championship among the disabled. We're proud of this."
The Vitaly Gordeev Memorial international competition is a class B tournament on the FIAS calendar.  This means that its winners become masters of sport in their country. Following the 28th competition, 9 sportsmen received the title Master of Sports in sports Sambo and 7 received it in combat Sambo.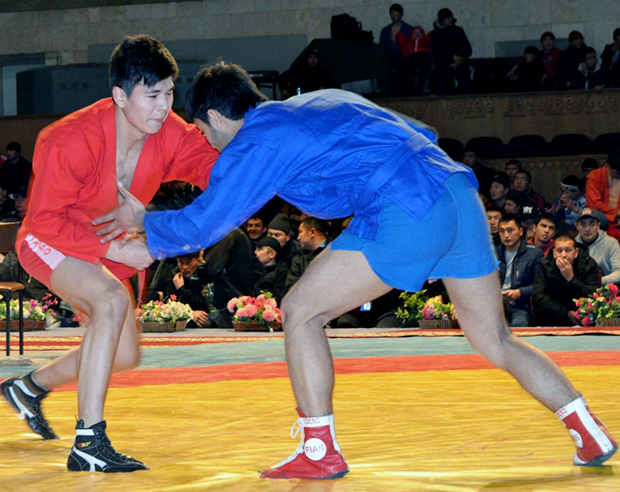 Gold medal winners in sports Sambo: Ruslan Janybek uulu, Belek Barakanov, Elaman Kasymbaev, Arsen Kamchybekov, Ulukbek Aitmurzaev, Bolotkan Esenbekov, Temirlan Karypov, Tulek Kuralov and Bolot Toktogonov.
Winners in combat Sambo: Bakytbek Tagylykov, Elaman Korgonbai uulu, Ularbek Maksatbek uulu, Nurlanbek Mamataliev, Azamat Tabaldiev, Eldiyar Orozbekov and Kubanychbek Kokumov.
Photo: Evening in Bishkek