"Their bodies are young and strong – everyone will be in shape for the start"
Personalities
9 October 2015
Sergei Grishin
Just before the start of the Sambo World Championship among Youth and Juniors in Riga, the FIAS website heard about the mood and expectations of some of the participants. Team members talked about the time and temperature differences, sleepy heavyweights, the funny girls and much more in an interview with FIAS. Sponsor of the World Sambo Championship among youth and juniors is Russian Agricultural Bank.
Avtandil Tsintsadze, the coach of the Georgian team, experienced for himself what it means to move suddenly from summer to fall: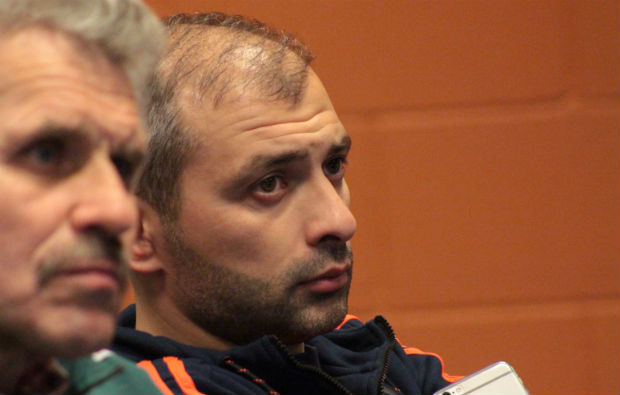 "This is my first time in Riga; it's nice and calm here. We arrived early this morning. It's plus 20 degrees in Georgia right now, and here it was minus 4 when we landed this morning. It's a bit uncomfortable. We have a big team of 22 athletes. That's probably the largest team after Russia and Belarus. Two of the 22 athletes are girls. Men's Sambo is more developed in our country, although Georgian Sambo has recently rewarded us with medals in world and European championships. Abashidze, who will compete here in the junior 60 kg weight category, is a European champion among boys and girls. We're not thinking about medals; the fight will show everything. Today, we all warmed up and went for a run. Everyone understands the importance of the start, and I don't see the point in talking about medals once again."
Mikhail Kozitskiy, vice president of USA Sambo Inc., is confident that a long flight and jet lag should not prevent young athletes from showing their fighting skills: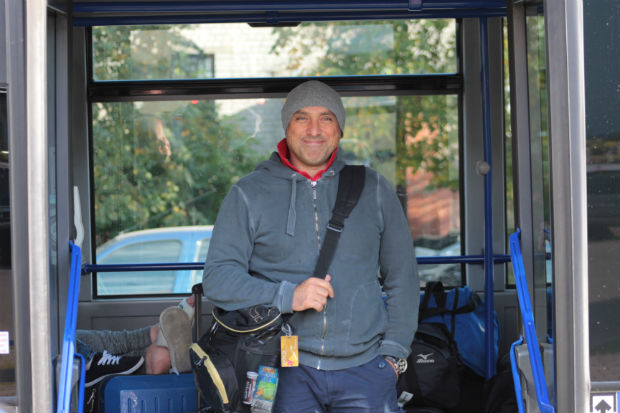 "The US team will be represented by four Sambo wrestlers at this tournament: one boy and three juniors. All of them were chosen at the national championship held in April in Texas. I have to say this isn't a Sambo region, and we took a bit of a risk in deciding to spend the start of the national championship there. But in the end, even without a lot of competitors we won, because Sambo activity took off there after the tournament. That's important for us. We chose the kids in April, and there were losses on the team. One really good junior heavyweight couldn't go, because he was studying for exams, but that's life. Studying sometimes wins over Sambo. We arrived this morning, and it's a bit hard getting acclimatized. One athlete went to bed without waiting for evening, and he's still not awake. But their bodies are young and strong – so I think everyone will be in shape for the start."
Nina Novgorodtseva, coach of the Russian Sambo team among girls and juniors, sets only the highest goals for her students: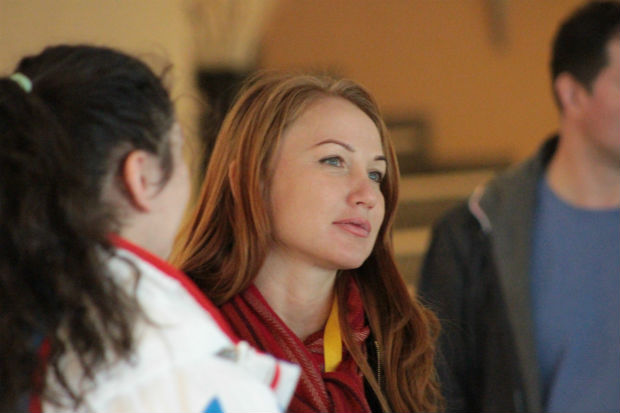 "We arrived by train: we left Moscow in the evening, and by morning we were in Riga. We were met, quickly accredited and taken to the hotel – all very good. The girls had fun traveling on the train, but it was lights out on time. There are girls on our team who like have fun, but we tried to make sure that no one disturbed anyone. The girls' team has been almost completely renewed, so to speak: only 2 percent of last year's members are left. But this is normal practice – it happens every year. The junior team is more stable and consistent: only three people changed.
We set only the highest goals for the team. They had good training and a medical exam before the tournament. The girls also trained hard at the local level, and the teams are ready to win today. The girls' team may be mentally more volatile than the juniors, because this is the first major tournament for most of them. We prepare all the athletes to fight individually. We had a psychologist at a meeting who suggested which approach to use for which girls: one needs encouragement, another one should be left alone and not bothered; for some girls, there are even special things you want to tell them before they go out on the mat.
Daria Tipchuk is our main "cheerleader" on the girls' team. She's always laughing, and can encourage us in any situation. The juniors already have their own leaders. Our team captains are Olga Kryukova or Gulfia Mukhtarova – athletes who can be given responsibility and be sure they are always in control. Sometimes they can work as a coach.
Now, unfortunately, the transition from youth to "adult" Sambo has become painful. We had a generation where juniors moved to the Russian women's team and immediately took the lead, but today there are some problems with this succession. Now we want to hold joint meetings and workshops with the main women's team to make the transition smoother. There are no problems with the transition from girls to juniors: we see all the athletes constantly and know what each one is capable of. This tournament will give the athletes another chance to prove themselves."