Pavel RYBIN: "Argentinian Youth Switches To SAMBO"
Pavel Rybin, winner of the silver medal in combat SAMBO at the Pan American Championships and a member of the Athletes Commission of the Argentine SAMBO Federation, discusses how SAMBO is expanding in Argentina.
- Pavel, how did you come to Argentina?
- I came to Argentina with my family when I was four. My parents are Russian, but they were living in Kyrgyzstan before the move. Now I am 22, and I dwell in the capital, Buenos Aires. I'm studying here to be an economist, and work at a local bank.
- What do you think about the Argentines? How can you describe them?
- As friendly and joyful people. Instead of a standard handshake, an Argentinean hugs you when you meet in the street. Local people are very inquisitive, too: they like to learn about everything new, they do not sit still, they like to engage in various sports.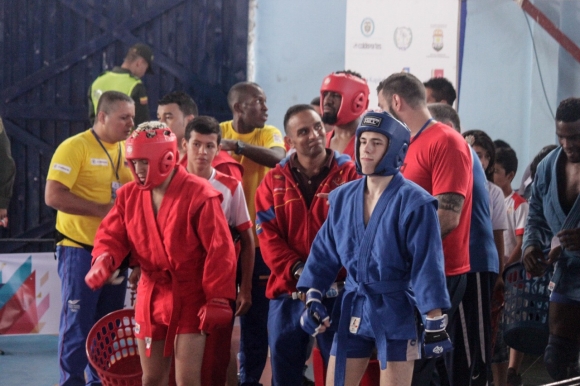 - Even though few people in Argentina know about SAMBO, you have chosen this sport. Why is that?
- In this country, the most popular fight is Brazilian Jujitsu and Muay Thai, yet I got hooked on self-defense without weapons. Five years ago, my dad and I watched a competition on TV, and I was impressed by the performance of Fedor Emelianenko. Then I began to learn about SAMBO, met with the president of the Argentine Federation Juan Pablo Melo, and he became my coach. Despite the fact that wrestling is just a hobby for me, I give it all my strength.
- What can you say about the athletes who practice SAMBO in Argentina?
- Five years ago, SAMBO was mainly practiced by the Russians, but the trend is changing now: Many Argentines came to the sport, and almost all the coaches are locals. I believe this is due to the popularity of the UFC. All guys watch these competitions, and Russian sambists appeal to them. For example, Khabib Nurmagomedov is a local celebrity. Argentinean young people admire him and start practicing SAMBO, too, switching from other types of wrestling.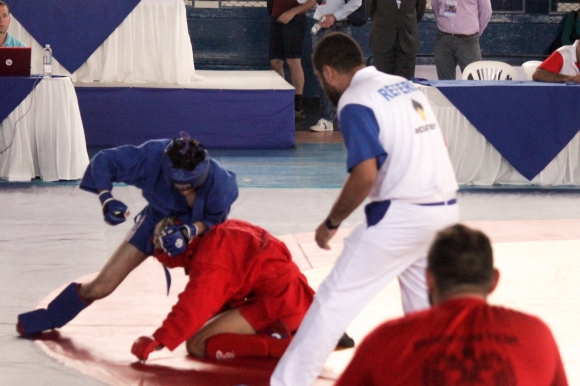 - What are the advantages of self-defense without weapons that attract them most?
- Many athletes are migrating now from Brazilian jujitsu where they have to spend a lot of time fighting on the ground, while there is more diversity in SAMBO, in which you can use your fists, fight in stance. Once a year a national SAMBO tournament is held in Buenos Aires that attracts athletes from all provinces of the country. Besides, we participate in MMA competitions, but as sambists, specifically.
- You are a member of the Athletes Commission of the Argentine SAMBO Federation. What does it do?
- Our Commission is not very big. We attend all the competitions, and we go to other regions, too, in order to understand how to facilitate the development SAMBO in this country. Furthermore, we keep in touch with each other online all the time, discussing the wrestling techniques, exchanging opinions.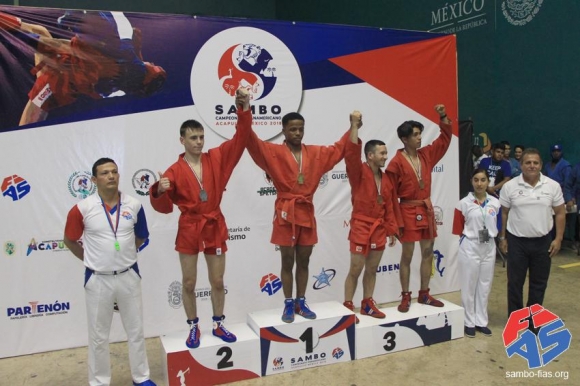 - In your opinion, what is still missing in the Argentine SAMBO?
- In Argentina, it is hard to find a hundred percent sambist. This sport is still in its embryonic stage here, so many of us are performing in mixed martial arts. However, athletes who initially come to SAMBO begin to emerge, with their technique being developed correctly through proper training. Our main goal is to increase the number of such athletes.
Source: Argumenty Nedely (Arguments Weekly)