Letter to Father Frost from SAMBO
Competitions
26 December 2012
Sergei Grishin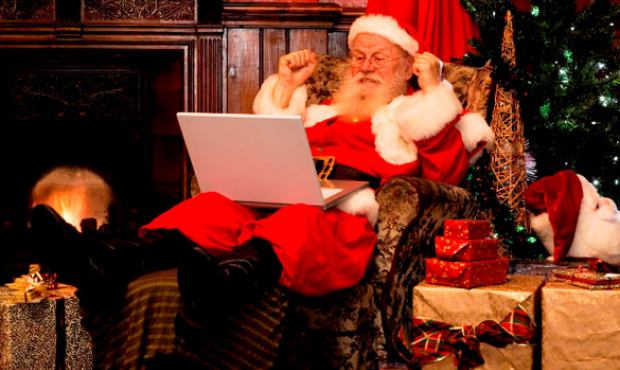 On the eve of New Year holidays SAMBO decided to write a letter to Father Frost. As he is on the move now, we decided to publish the letter on FIAS site. We hope that while travelling Father Frost will look into his notebook, find Wi-Fi connection and read the message addressed to him.
Dear Father Frost!
It is SAMBO writing to you – quite a young, but, I can tell you in secret, an already known combat. Though, maybe, you heard about me when delivered presents to different parts of the world. I have many friends among girls and boys from more than 80 countries of the world. I know all of them well and congratulate on Christmas and New Year.
Father Frost, in the outgoing year 2012 I was behaving very well. I organized tournaments for my friends, when we all gathered together and hold breathtaking competitions. Everyone tried to show his best sides, demonstrate all he is capable of. Winners received awards, losers – experience that will help in the future. But the most important – we all communicated very warmly, discussed plans for the future and thus became more united.
Besides, I travelled a lot and got acquainted with different wonderful people. Many of them were entertained with my stories and wondered at my capabilities. And then we became good friends with them. Some guys told me, that they started training SAMBO for the sake of health, other told, that they wanted to reach high results in sports, and others confessed that they chose SAMBO because I develop confidence in people and help in life. And all of them are right, and all of them became my friends.
Dear Father Frost, I want to invite you to be my friend, too. Though we see each other rarely and mostly only on holidays. Everyone is happy to see you, because you are kind and bring presents. So today I want to give you a present. You know, Father, one of the basic skills in SAMBO is a safe fall technique. You live somewhere in the North, where it is always cold and slippery in the street. And your age is already considerable – it is particularly dangerous to fall at this age.
I want to teach you how to avoid injuries during falling, so that you always were fit and healthy, and children were always sure that you will come to them safe and sound, and will keep the presents safe – will not crush or break them. By the way, when you learn it yourself, tell the children – so that we did not worry for them. In general, deal with all this holiday bustle - and come to us to the hall for a training session!
But while the holidays are in full swing, it is high time to make a wish. Some people say that wishes should not be pronounced aloud, or they will not come true, but scientists have recently found out that if they are not written down, they will remain just wishes. So I decided to write my wish down, but so that only make a hint at it, without saying it aloud. And it looks like this: Madrid, Istanbul or Tokyo in 2020.
I know, Father Frost that you do not give presents for nothing, so my friends who practice SAMBO have prepared a poem for you:
SAMBO PRACTITIONERS TO FATHER FROST
Will SAMBO practitioners ask Father Frost about anything?
I do not know, but let us have a look – how can he help us?
If you want to be healthy,
What can be done about it?
There is nothing to think about –
You should join SAMBO.
Well, if you are looking for a friend,
Or some advice from fellows?
They say that SAMBO family
Keeps friendship its priority.
We also like to joke,
And make gags,
You can develop greatly
In SAMBO positivity and humor.
About morality and will power
You could even say nothing.
SAMBO is a sport that teaches
To exercise endurance in life.
In SAMBO one can learn
To fall safely,
Protect oneself and close ones,
Become brave and strong in spirit.
SAMBO can give you a lot,
And Father Frost is not a God,
Therefore for SAMBO
We humbly ask - up and to the IOC.