"S-70 PLOTFORM" was held in Sochi for the Ninth Time
Competitions
23 August 2018
Aleksandr Solomahin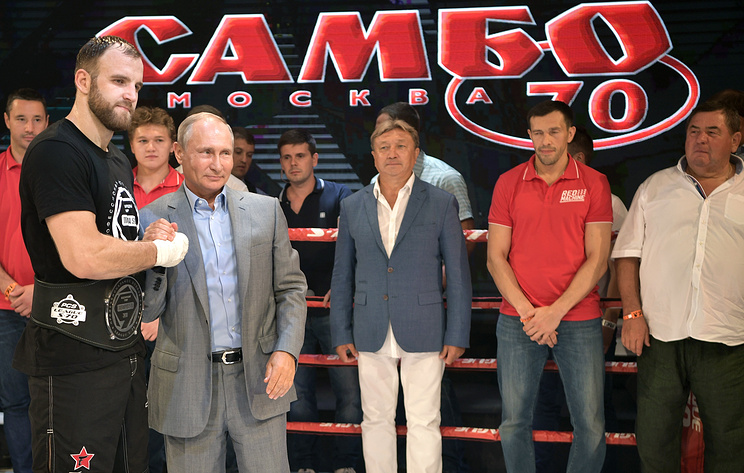 On August 22, PLOTFORM S-70, the IX International tournament in professional combat SAMBO, took place in Sochi. Being held in the year of the 80th anniversary of SAMBO, the tournament was dedicated to the renowned coaches who foster champions.
President of the Russian Federation Vladimir Putin was without doubt the most distinguished guest of the tournament; it was also attended by president of the International SAMBO Federation Vasily Shestakov, as a guest of honor.
Competitions were staged in the format of matchup between the Russian national team and the world team. The main fight of the evening was a duel in the over 93 kg weight category featuring Denis Goltsov (Russia) and Ednaldo Olivieri (Brazil). After four minutes of the second round, Denis Goltsov scored an ahead-of-time win by submission hold. By the results of 12 fights, the Russians achieved an overall victory over the world team scoring 8 to 4.
Vladimir Putin awarded the winner of the main fight Denis Goltsov, by presenting him a champion belt in the ring. The Russian president also expressed his gratitude to the athletes for their performance.
'Once again, they delighted us with their mastery and courage. It wouldn't be enough to call them role model athletes. They are role model men,' remarked Vladimir Putin.
He conversed briefly with the fighters right in the ring. Many asked for a chance to take selfie with him, the head of state didn't mind and posed with genuine pleasure. Finally, the president was presented a souvenir in the form of a large SAMBO-70 emblem.
[VIDEO] Highlights of the IX International tournament in professional combat SAMBO PLOTFORM S-70 in Sochi 2018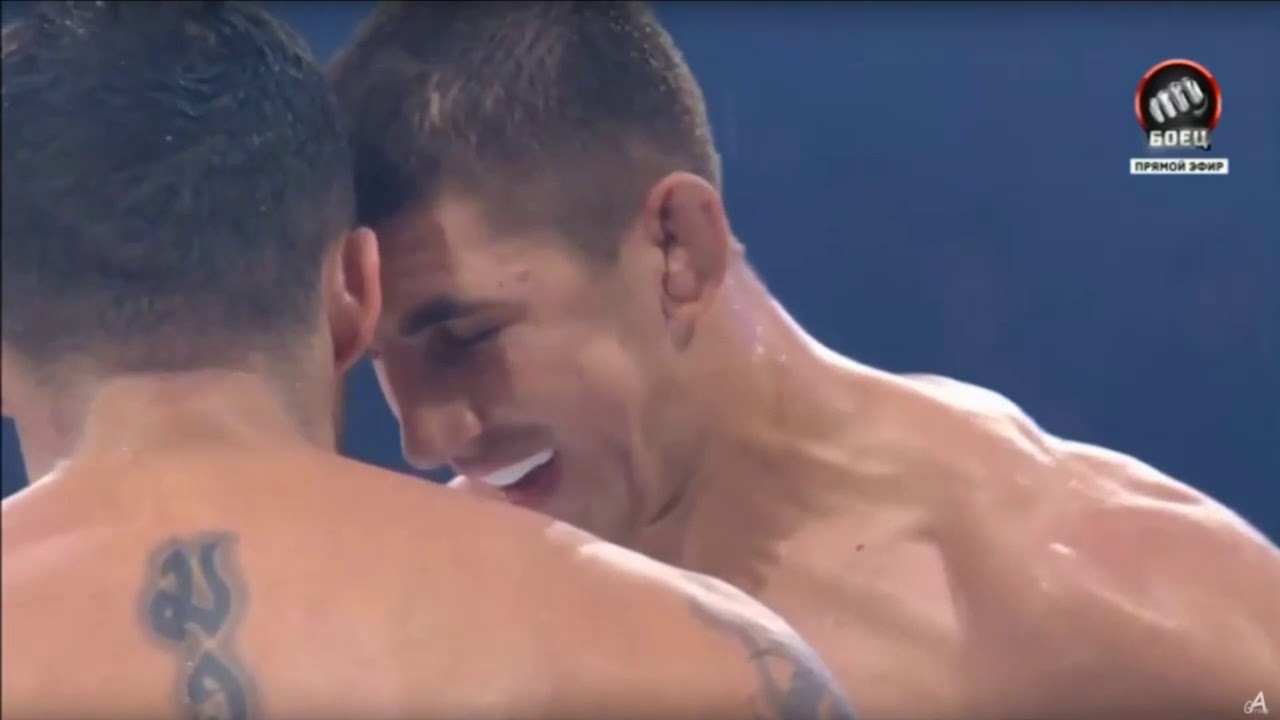 Photo: TASS