Rules of Life. Artem Osipenko
Personalities
23 July 2015
Sergei Grishin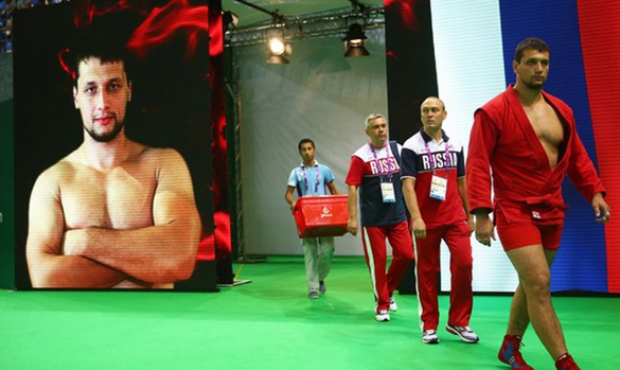 Three-time world champion, European champion, winner of the 1st European Games in Baku Artem Osipenko
In third grade I took up karate and did it for a year, and then switched to Sambo.
Karate bored me. In any sport, you need to have an affinity for it and the attention of a coach. When I started working with Sergey Viktorovich Portnov, he got me so passionate about Sambo that I still do it and don't plan to stop.
For me, combat isn't an effort, but a pleasure. You need to be able to walk away from it and then return to practices with newfound strength.
I also did judo, and even came in second in Russia. I was supposed to go to the European Cup, but I came down with acute appendicitis. That ended my judo career.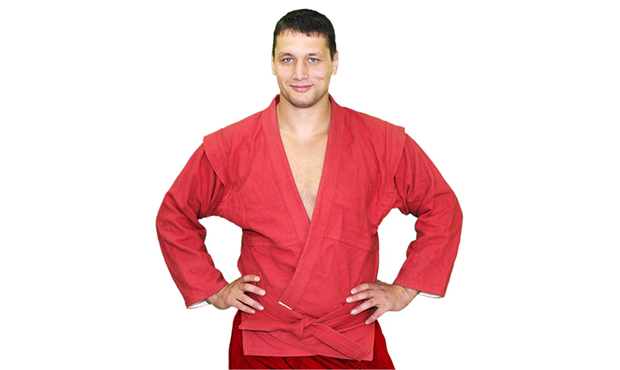 In theory I eat everything, but I try not to overeat. I love sweets and chocolate.
Now I can do different kinds of physical exercise. I'm not afraid to gain weight. I don't have to chase after anything; I have free will. I consistently weigh 115 kilograms and don't want to put on any more weight.
My coach and I prepare for everything. We develop a strategy that I then try to stick to.
My first coach, Sergey Viktorovich Portnov, still works with me today. He's a great help — he doesn't let me get bored in practice. The coach is 60 percent responsible for the athlete's preparation. My coach can systematically decipher any opponent and direct the combat strategy. At tournaments, Sergey Viktorovich is always next to the mat filming the match so we can correct mistakes later on. He knows when to cheer me on and when to stop. Sergey Viktorovich has instilled a work ethic in me and taught me how to take a conscientious approach to practices. I'm very grateful to him for this.
Middleweights, for instance, acquire form faster and start to fight in their category sooner. Heavyweights need more time, but they make up for that by having a longer career. Heavyweights need to work more with physical strength and flexibility.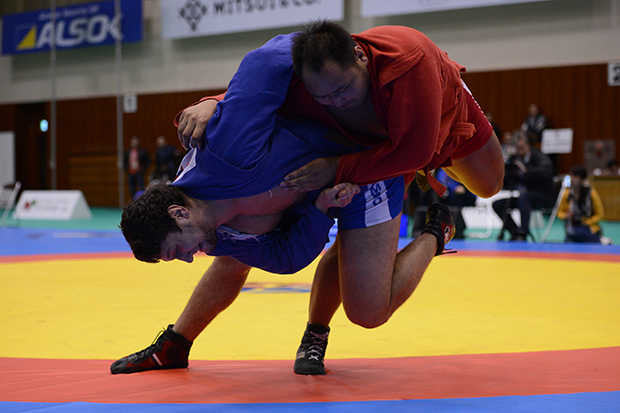 Throwing 120–130 resistant kilograms isn't easy. So I, for example, do long-distance running — 5‑10 kilometers. This develops overall endurance. There's a special kind of endurance that overlaps with that — a quality that's vital for combat.
My strategy is to not let the opponent fight and to impose my own combat.
When I get onto the mat, the only thing I hear is the coach. During the match the crowd doesn't exist for me. Cheering isn't the only thing that comes from the stands — people can yell whatever they want. But psychological strength during a tournament is perhaps more important than physical preparation.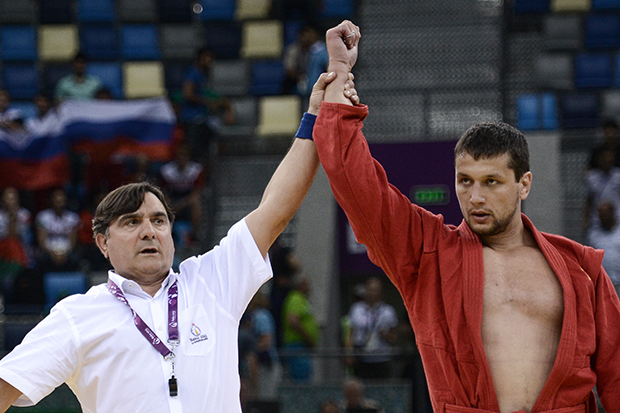 You always need to fight with emotion. In order to avoid expending adrenaline, I don't let myself think about the championship the day before a match.
I lost my first four or five competitions. Then, it was only after I got physically stronger that I gradually started winning, and my throwing technique started varying.
When I started the sport, I was heavy and couldn't even do a chin-up. My coach sculpted me.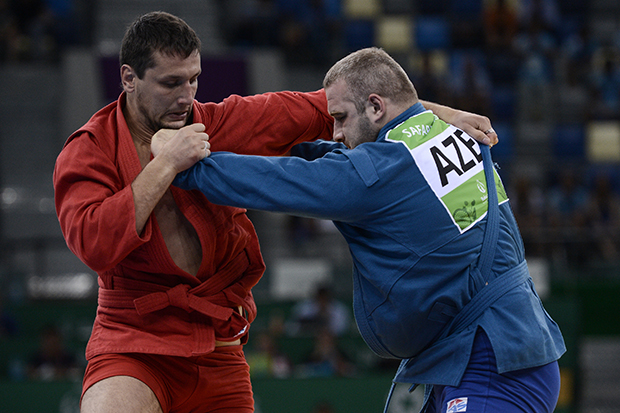 I'm very calm; I don't offend anyone, and no one bothers me. If worst comes to worst, you can settle the matter with a slap in the face, and after that everyone understands.
My wife's name is Elena. We've known each other for a long time; she also did Sambo and even came in third in the European championships. But then she started having problems with her meniscus and elbow and quit the sport. It so happened that life brought us back together.
When I get free time, I go hunting or fishing. When I do that, I disconnect from everything, even Sambo.
I dislike hackwork, particularly in sports. I don't like when guys come to practice unprepared. They're not only making things worse for themselves, but they're also setting a bad example.
Unfortunately, Sambo isn't often televised, and many people don't know who I am. Of course, people who are interested in the sport find out. The Bryansk Sambo school has a strong tradition and is considered excellent.
I'd like to work in the sports field. However, right now I'm not considering being a coach — that's a huge, often thankless job and you're responsible for children's health and lives. Every coach wants to cultivate a champion, but it's not always in his/her power to do so. Parents might pull their child out of the sport at a crucial moment, despite the efforts invested in him/her. Natural talents in sports are a rare occurrence and you need to hold on to them.
Once when I was a kid, my brother and I slept through a practice, and our parents set a harsh condition: if we missed another one, we would have to quit. They had no mercy.
I can't describe what sort of explosion is happening in world Sambo right now. You don't know where or when a new rival who will show you what's what will pop up. You always need to be on your guard. The stories about how only Russian Sambo wrestlers win championships no longer hold true.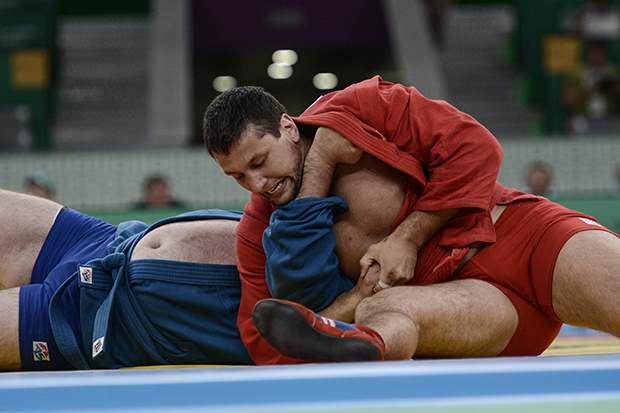 These days, many serious rivals are coming out of Japan, the United States and other countries. Every year, the geography of Sambo continues to expand, and the level of these guys is gradually rising. So Sambo is becoming more interesting.
For me, every competition is important and complex in its own way. Any fighter, when he/she goes out onto the mat, is striving for victory but understands that he/she can throw and might fall.
My stay in the Olympic Village left me with only positive memories.
My dream is to fight for Olympic gold. I think we could have given Sambo to the world as our product as early as 1980, when the Olympics were in Moscow. But something went wrong.