Rules of Life. Bislan Nadyukov
Personalities
10 January 2017
Sergei Grishin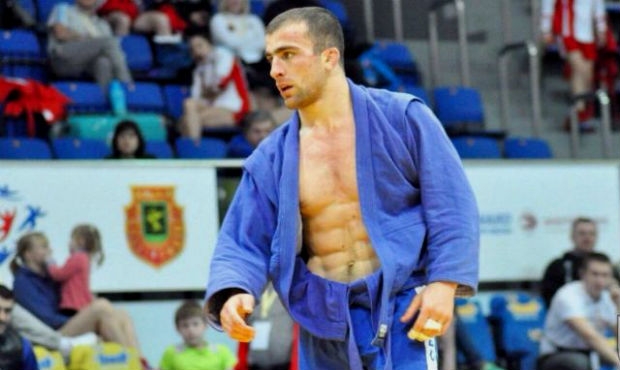 Winner of the 2016 World University SAMBO Championships
After each victory, I start it all over again. Success is a peak where there is no excuse for smugness. You can fall down at any time.
I'm at the age where I don't have time to prove anything to myself - I competed in the university championships for the last time. I went to the World SAMBO Championships in Cyprus to win nothing less than the first place. That was where I beat a Bulgarian who had defeated me at the European Championships.
It's really important for me to win at Russian championships, where there aren't any weak competitors. Maybe that's because SAMBO is a national sport. Winning first or second place at national championships with strong competition is already an achievement.
I've been involved in sports almost all my life. But you can never predict your victory. One thing I can say for sure: there's no such thing as chance or blind luck in sports. It's not a card game. If you've really worked hard, and you're psyched up to win, go out and win. Don't count on a weak opponent or luck. Success likes strong people.
I'm not superstitious. I just tell myself mentally: don't back down, and go all the way. Don't be afraid of your opponent. And when I go out on the mat, I forget everything.
This is our own sport. It's very beautiful and honorable. The spirit of our people is in it. Notice, it's not an attack, but self-defense without weapons.
SAMBO still isn't included in the list of Olympic sports. I understand why. Russia would be simply unbeatable in this sport. And who likes a strong nation?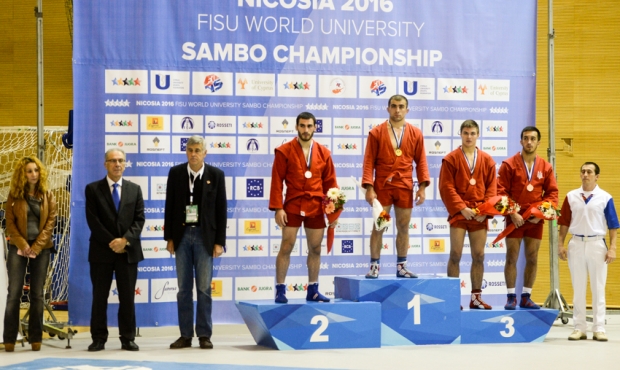 Street fighting isn't a sport, it's a whole different thing. SAMBO is about defense and fighting according to the rules. Nothing in excess. But there are no rules in brawls.
I try to avoid brawls. Although it's happened to me a couple of times. But if no one touches me, I'm never the first to start a fight. That's why I like being with people I know, where I know everyone. I mostly keep quiet and listen, because I'm generally a man of few words.
This is what SAMBO teaches. Don't attack, but defend yourself properly. It teaches a person to concentrate and respect other people.
My coach always says: A man is known by his actions, not words. You're a world champion on the mat, but in life you should just be a real man. That's hard. A real man is quiet, pure in heart and modest. He chooses every word he says, and does things he promised to do without offending those who are weaker.
My parents spoiled me. But they still never bought a computer. Not because they didn't have the money, but because the virtual world isolates you from reality.
Really weak children are even coming to SAMBO now. Children like this hardly ever do pullups. That's because they don't do anything physical, they just sit at the computer or lie around with their phones. But even if I need a lot of willpower to limit my phone time, what about children?
My advice to parents: if you want your children to be successful, move with them, don't sit. Now that there's snow, take a sled and go sliding. When the snow melts, pick up a ball and go outside. But first turn off your computer.
Adapted from ADIGEA.AIF.RU
Photos: FIAS and Bislan Nadyukov's personal archive.