FIAS President Vasiliy Shestakov at Sakura Festival in St. Petersburg
Official
22 May 2014
Sergei Grishin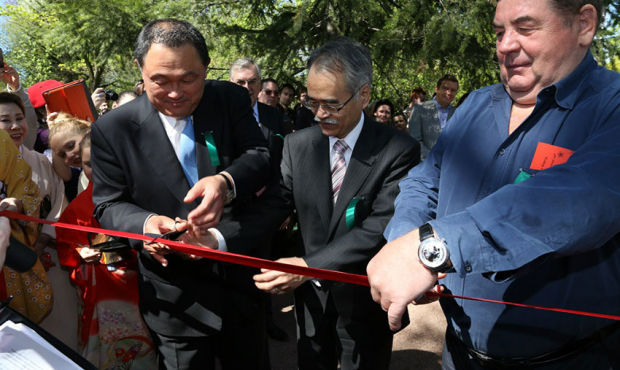 In the International Sambo Federation this year is often called "Asian". Judge for yourself, in 2014, the debut of Sambo in the Asian Beach Games in Thailand will take place, the youth planetary championship will be held in South Korea, and Japan will host the world championship, the culmination of the sports year. Last weekend passed under the auspices of Europe, because the Sambo Championship of the Old World took place in Romania. But, in those days there was an event that is associated with an "Asian" theme so topical for sambo this year.
This is about the fact that last weekend FIAS President Vasiliy Shestakov took part in the Sakura Festival that popularises the heritage of Japan in Russia. The venue is St. Petersburg. The main goal is meeting with the cultural phenomenon "ohanami" by the Russians. This is how the Japanese call the Festival of sakura blossom and admiring in their motherland.
The Sakura Festival was organised under the patronage of the Consulate-General of Japan in Saint Petersburg. Yasuhiro Yamashita acted as the honourary chairman of the executive committee of the festival. He is a legend in the world of judo and a man whose name is also associated with sambo development in the Land of the Rising Sun.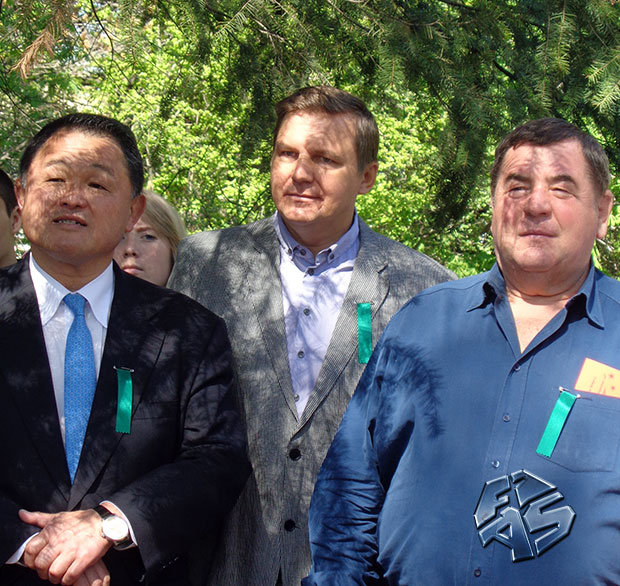 The festival programme included a judo master class dedicated to the memory of Anatoly Rachlin, famous Russian coach, who, by the way, was Vasiliy Shestakov's mentor. Also as part of the festival there was solemn opening of a sakura alley and a traditional Japanese garden in the Botanical Garden.
The event was visited by distinguished guests, First FIAS Vice-President Andrey Klyamko, chairman of the State Duma's Committee on Physical Culture, Sports and Youth Affairs Igor Ananskikh and Vice-President of the Japan Sambo Federation, Member of the FIAS Executive Committee Nobuyuki Asai.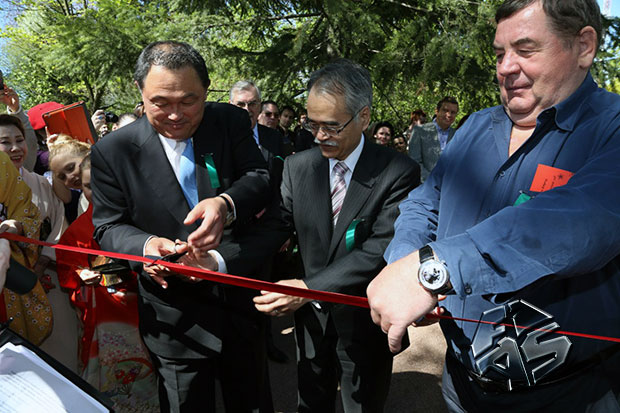 In his welcoming speech, Vasiliy Shestakov said: "The current year 2014 is the year of the Russian-Japanese exchanges in the field of martial arts. For our nations, this is one more opportunity of rallying people, penetration of cultures, improving cooperation in all areas of activity."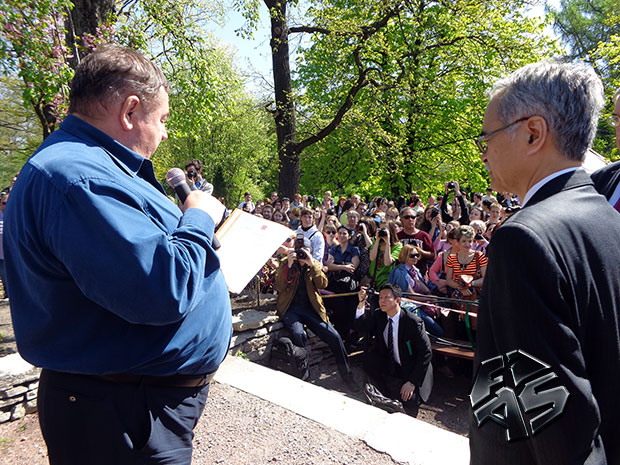 All guests of the festival unanimously noted that the understanding of Russian and Japanese peoples is the result of centuries-old cultural, scientific and sporting ties between our countries. It is pleasant that the World Sambo Championship, which starts in Narita in November this year, will help to strengthen these relationships, as well as global connection of the world and sport.