FIAS's President Vasily Shestakov was given the "Golden Belt" award
President
24 April 2016
Sergei Grishin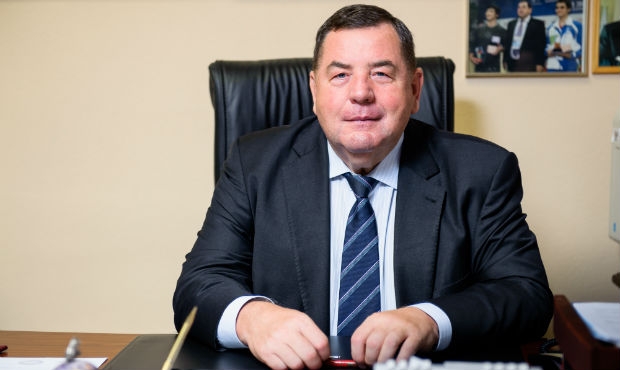 On April 22 the State Kremlin Palace hosted the climactic event of the year in the world of martial arts of Russia: the X annual ceremony for handing out the Russian Union of Martial Arts (RUMA) National Award, the "Golden Belt". The winners of the award were the strongest representatives of different types of martial arts who best showed their talents in 2015.
At the beginning of the ceremony the RUMA co-chairman Sergey Kirienko read a formal greeting from the Russian President Vladimir Putin.
"A welcome word from the President to the participants of today's ceremony shows that the value of the "Golden Belt" in 10 years of existence has been recognized not only in the professional community, but also at the highest political level", - said Sergey Kirienko.
He also stressed that the prize "Golden Belt" is awarded only once in a lifetime.
"Therefore, even those great people who are able to hold on to the sports Olympus for several years with sheer effort of will see this award as especially valuable and say so directly", - said Sergey Kirienko.
This year's "Golden Belt" was awarded in 10 nominations. The President of the International Sambo Federation (FIAS) Vasily Shestakov was awarded in the nomination "For contribution to the development of national kinds of martial arts."
Award winners are traditionally given a "Golden Belt" statuette made by a people's artist of Russia who is also a martial artist Alexander Rukavishnikov. Winners also receive a license diploma and a badge that are considered the highest award of the Russian Union of Martial Arts and are awarded once in a lifetime.
Then came a demonstration performance for the audience made by a demo group of FIAS. Ivan Morozov and Alexander Perepelyuk showed the audience the beauty and dynamism of sambo. At the end of their performance they flew open the flag of FIAS.