Sambists became medalists of the World Virtual Youth Festival UTS 2020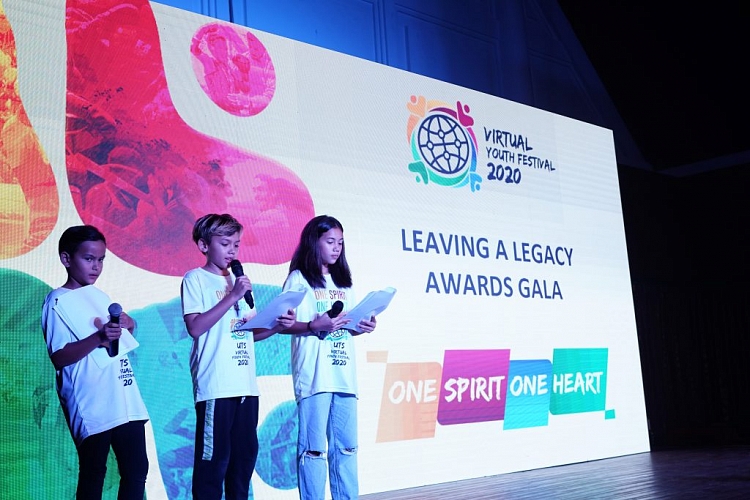 The United Through Sports (UTS) World Virtual Youth Festival 2020 ended last weekend with a Leaving a Legacy Awards Gala Event. A virtual medal parade for the different competitions saw youth of all abilities enter the podium from all 5 continents proudly displaying their well-earnt medals. Youth Ambassadors from across the globe shared their influential messages including one of the winners for outstanding Youth Ambassadors, a sambist from Australia Stavr Timofeev, who wished good luck for all the participant and to stay strong and healthy during the quarantine.
His elder sister Alena Timofeeva won a bronze medal in the MAX FIT category among Youth Under 13 Female. This competition category was focused on strength, power and stamina. The competition was run over 3 rounds with each round requiring contestants to complete as many of a designated exercise drills within the allotted time per round.
Five sambists out of 3682 applications became finalists of talents completion. Ali Yuldashev and Stavr Timofeev won silver medals, Anton Asipenka became the gold medalist.
The International SAMBO Federation thanked all young athletes who responded to the announcement of participation, sent video clips to FIAS for participation in the festival. All the young athletes who took part in it are already a winner for FIAS, and we wish them health and victories in the new year.
The world's first ever virtual youth festival was held under the patronage of the IOC, IPC and Special Olympics, GAISF, SportAccord and AIMS hosted from Thailand to the world. All participating youth will receive certificates signed by the IOC, IPC, SOI, UTS and the National Olympic Committee of Thailand.
UTS President Stephan Fox said: "The event was an overwhelming success and a thanks must go to each and every organisation, the host country, Thailand and above all, the youth of the world who showcased their unique abilities."
During the festival was incorporated a vital platform of education by including: an opening conference, 9 panel discussions and 3 workshops. The FIAS CEO Michal Buchel took part as a panellist of a panel 3 about "Sport as a human right, human rights in sports".
There were also Educational Panels, which were presented recently: Safe-Guarding Youth & Prevention of harassment & abuse, Fair play in sport, Athletes United: power of the athletes and Sport leaders United.