Sambists of Uzbekistan will receive monetary awards for the medals of the 2020 World Championships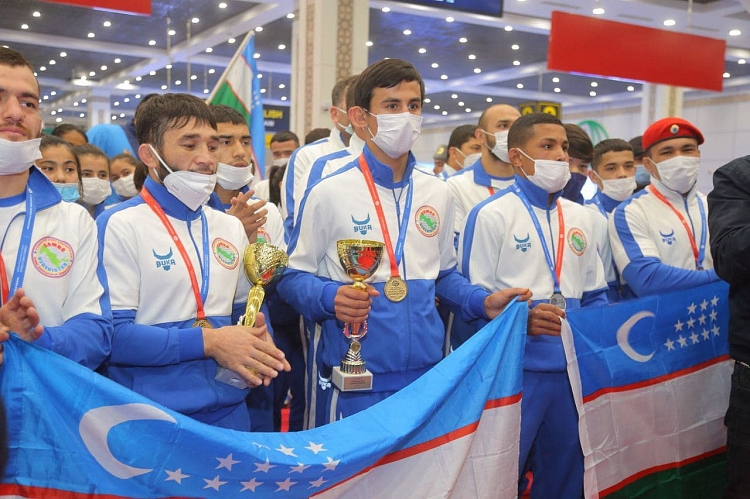 The Cabinet of Ministers of the Republic of Uzbekistan decided to reward Uzbek athletes and coaches for their successful performance at the World SAMBO Championships, which was held in Serbia in November 2020. According to the decree, all sambists who won prizes and their coaches will receive a monetary reward.
Uzbek sambists, who became world champions in 2020, will receive 10,000 US dollars. Silver medalists will get richer by 5,000 US dollars, and bronze medalists will add 2,500 US dollars to their piggy bank.
The country's authorities did not ignore the coaches who brought up the sambists. For the preparation of world champions, trainers are entitled to 3,000 US dollars each, silver medalists - 1,500 US dollars each, and bronze medalists - 1,000 US dollars each.
"In recent years, in our country, special attention has been paid to the development of physical culture and mass sports, the selection of young talented athletes and their preparation for international competitions. At the same time, one of the priorities is to encourage talented athletes to raise the flag of our country in international sports arenas," the press service of the SAMBO Association of Uzbekistan said.