Sambists in Australia were awarded the title of "Person of the Year" and "Athlete of the Year"
Personalities
7 February 2023
Aleksandr Solomahin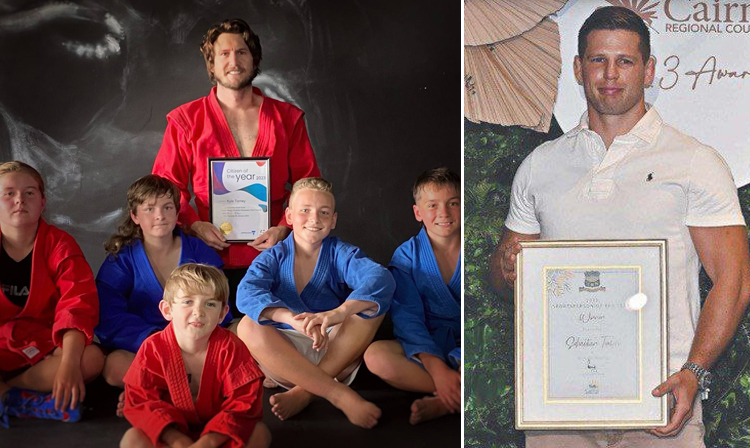 Almost at the same time, but in different locations in Australia, award ceremonies were held for people who have made a significant contribution to the development of Australian society. Representatives of national SAMBO were among them: coach Kyle Torney from the state of Victoria was awarded the Citizen of the Year award from the county of the Northern Grampians, and samboist Sebastian Temesi was named athlete of the year in Cairns, Queensland.
The Northern Grampians County Citizen of the Year Award was held in conjunction with Australia Day celebrations on 26 January. The winner of the honorary title is determined by the local council, taking into account the contribution of candidates over the past year or a combination of several previous years. Kyle Torney has been recognized for his outstanding community work, youth work in sports, and efforts to develop the city of St. Arnaud and the surrounding area.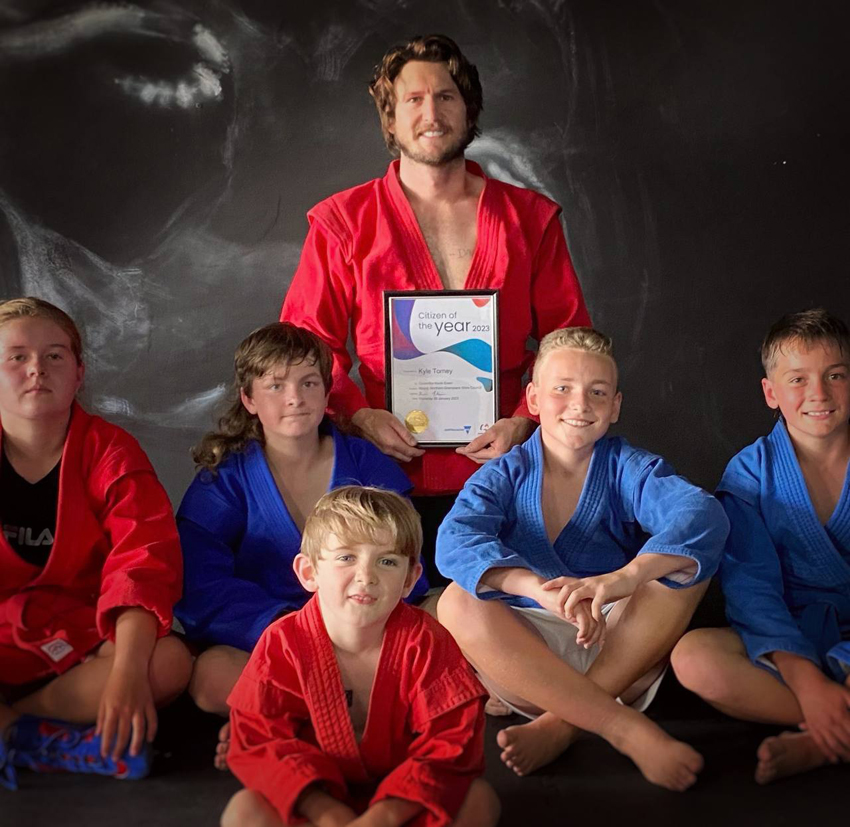 Together with his wife Tessa, Kyle Thorney owns and operates a local sports club where he has organized SAMBO classes and provides training opportunities for young people in and around the city. Thanks to Torney's efforts, last year a team of 5 juniors went to Sydney to participate in the national SAMBO championship.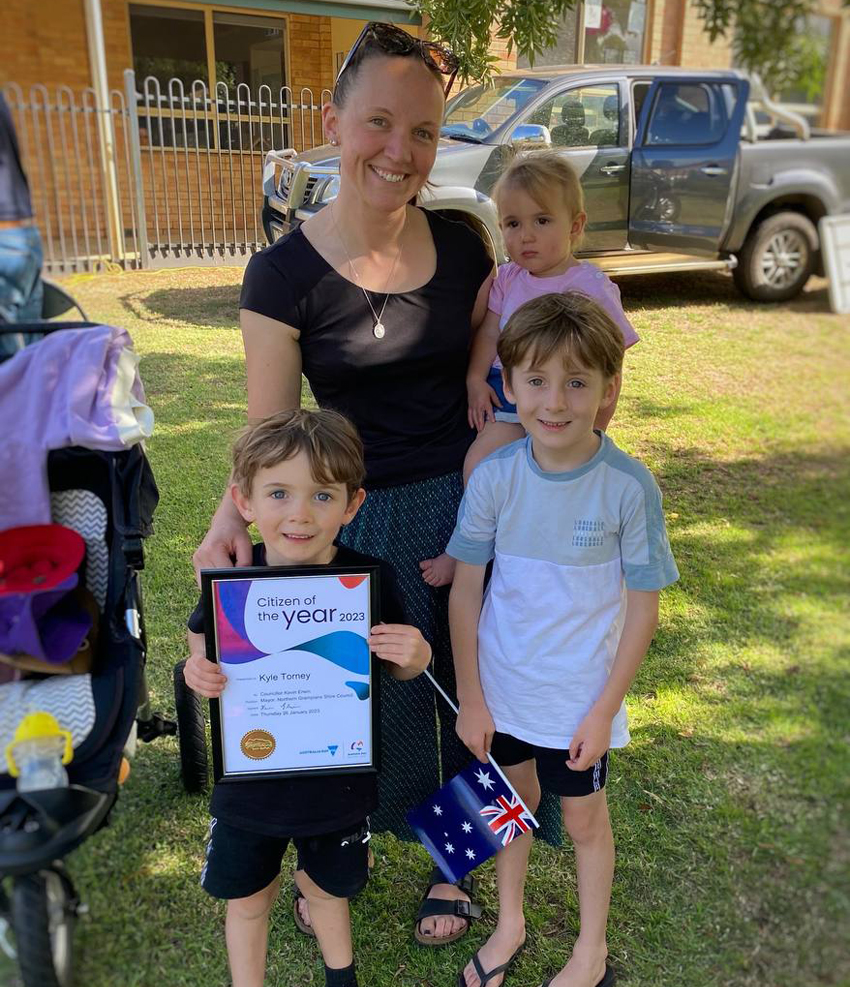 Kyle Torney has also been recognized for his long-term work in making SAMBO accessible to everyone, regardless of their financial situation. He provides uniforms for classes free of charge and also sponsors sports camps for socially disadvantaged youth. In an interview for the FIAS website, Kyle Torney, who is also a well-known Australian artist, spoke in detail about his coaching activities and life philosophy.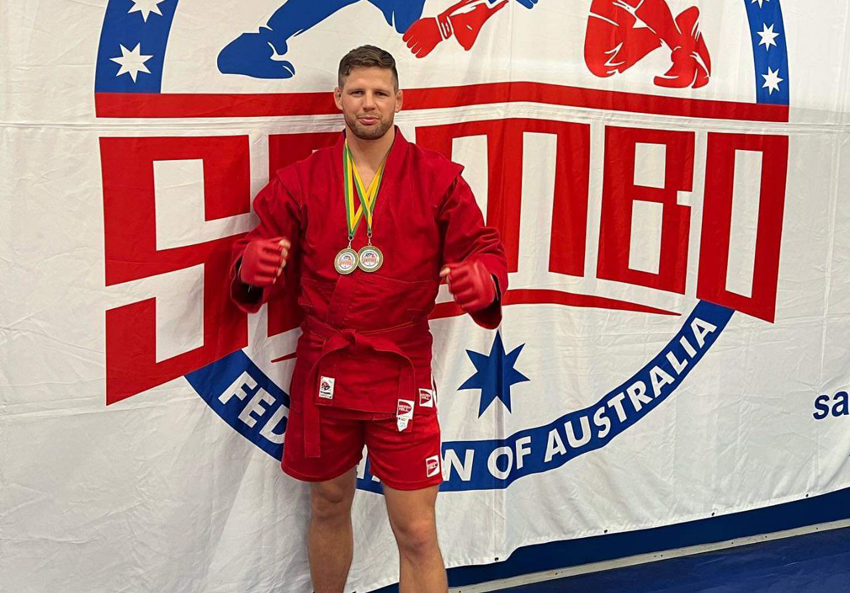 In turn, Sebastian Temesi is now in the prime of his physical strength, and all his activity is aimed at conquering new sports peaks. Last year, he had no equal at the Australian National SAMBO Championships, which opened the way for him to the World Championships in Kyrgyzstan. Sebastian did not bring medals from the main international tournament of the year, but he gained invaluable experience and knowledge for further training and preparation for other competitions at various levels.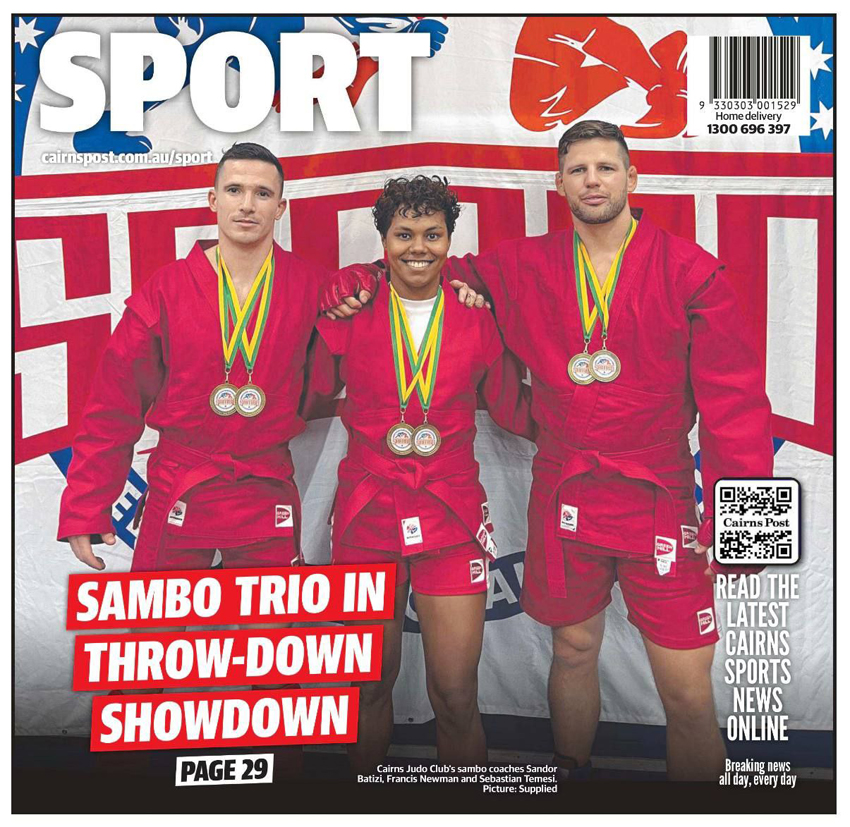 In addition to sporting achievements, Temesi also has coaching results. He regularly trains young athletes who are already showing themselves at regional level competitions, defending the honor of their native city. Surely, including for this, Sebastian was awarded the title of "Athlete of the Year" in Cairns. The sambist award ceremony was timed to coincide with Australia Day.