SAMBO on "the Blessed Land"
Federations
20 July 2013
Sergei Grishin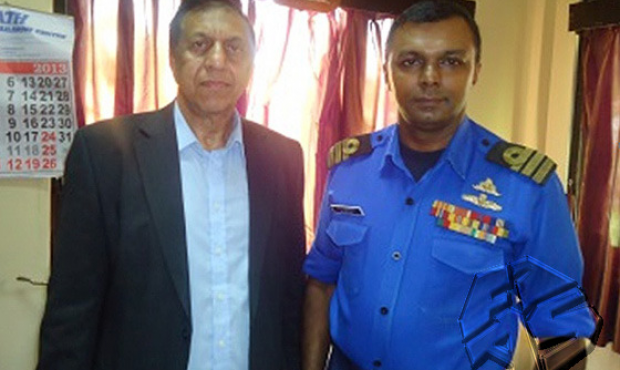 The Republic of Sri Lanka is a state on the same name island in the Indian Ocean. The traditional popularity is won by the cricket in Sri Lanka, as well as in all countries of the South Asia. Back in 1996 the National Team of Sri Lanka won the World Championship in this sport. More over the athletes – the Ceylonese (that is the name of the people of this country) have taken part in all Olympics since 1948. The only medal - a silver one - was won by D. White in a 400-meters-race with barriers at the Olympic Games in 1948. Nowadays they plan to form National SAMBO Federation in Sri Lanka. Who is planning to do that and how close the Ceylonese are to start practicing SAMBO we will cover in this article.
"Sri Lanka" means "the Blessed land" translated from the Sanskrit More over, this island is often referred to as "a teardrop on the cheek of India" and "the Pearl of the Indian Ocean. It is beautiful, romantic, but ... But SAMBO here, of course, is missing. So thought Rizvi Rauf and set his sights on bringing his dream of SAMBO in Sri Lanka in life.
Rizvi Rauf - a former judoist, now - the treasurer of the SAMBO Association of the British Commonwealth. It was he who in due time introduced the Ceylonese to the Uzbek struggle "kurash" which they are successfully practicing now. He even held the international tournament on this single combat in Colombo in 2001. Today Rizvi Rauf works in SAMBO, he took the most active part in the organization and Asian SAMBO Championship competitions in Seoul (South Korea), and now he is working hard to promote SAMBO in Sri Lanka.
Rizvi has united the former wrestlers and judoists in Colombo now, the second capital of Sri Lanka. All they know SAMBO and see good prospects for this rapidly growing single combat in the world. The Ceylonese did not want to stand apart and now the issue of the establishment of the National SAMBO Federation in Sri Lanka is already solved; only some official formalities are to be settled. The Ceylonese are ready to develop SAMBO in 17 clubs across the territory of the island now, as well as to use it to train the official group of the Armed Forces of their country.
In the near future, Rizvi Rauf will hold in Colombo a 3-week SAMBO seminar for everyone, including beginners and advanced SAMBO athletes at the initiative and with the support of FIAS. This will be the start of SAMBO in Sri Lanka!
Natalia Yukhareva
www.sambo.sport