Sambo at the meeting of the Russian-Chinese Commission on Humanitarian Cooperation
Official
12 September 2014
Sergei Grishin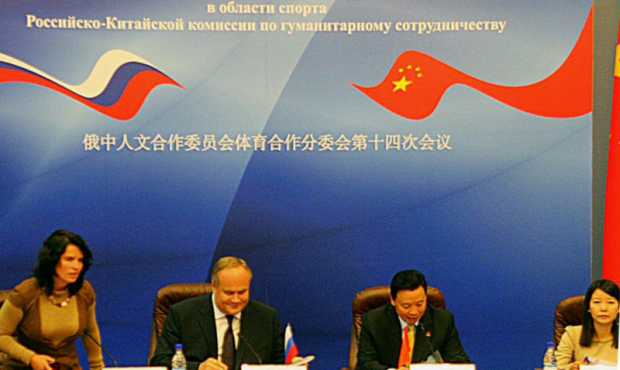 In early September, Irkutsk (Russia) held the meeting of the China-Russia Sports Sub-Committee of the Russian-Chinese Commission on Humanitarian Cooperation. The meeting was attended by the distinguished persons – Yuriy Nagornykh, Russia's Deputy Minister of Sports, and Yang Shuang, Deputy Head of the State General Administration of Sports of China. The International Sports Federation was represented at this event by Sergey Tarbakov, FIAS Executive Director.
The parties discussed the issues of sports cooperation between the two countries having recognized its success and noted that the sports exchanges between Russia and China were useful and their development was the joint desire of the two parties.
The issues discussed at the meeting included cooperation in preparation for the 2016 Summer Olympics to be held in Rio de Janeiro, cooperation in sports science and education, and also the issues of promotion of some sports in China, such as sambo, hockey and rock'n'roll.
Sambo was reported at the meeting by Sergey Tabakov, FIAS Executive Director who noted in particular, "Statistics of FIAS Sports Department shows that in the short term the Chinese national team has made great progress in sambo, and it is fair to say that in case of state support the Chinese national team will become one of the leading sambo teams in the world, especially in the discipline of women's sport sambo."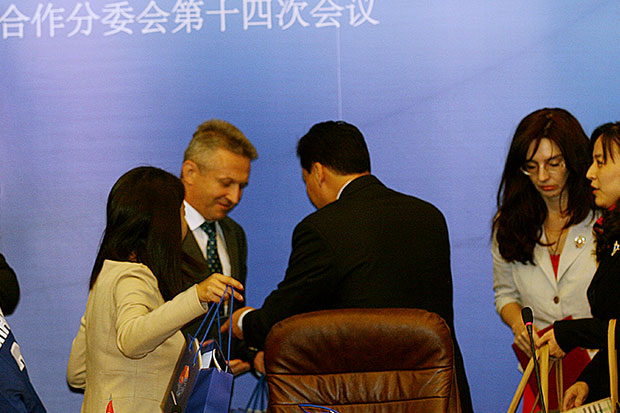 The sambo report was responded by the Chinese party, and the fact of the agreement on further cooperation in sambo development and promotion in China was recorded in the final minutes of the meeting. The next step is the preparation of the strategic plan for sambo promotion and development in China by FIAS. Following the results of the meeting, Sergey Tabakov stated, "During the meeting itself and my subsequent informal meetings in Irkutsk I felt a very friendly attitude and sincere interest of the Chinese party in sambo development. And it is quite reasonable. The Chinese national team has already won the medals of the World Summer Universiade in Kazan and the Asian Sambo Championship in Seoul. What progress will the Chinese sambo athletes achieve with the systematic development of sambo? The answer is simple – much progress. We should take into account the peculiarities of the country as such. China is a country with a strict management system. In order to develop this kind of sports here, it is necessary to follow the plans and include sambo in the state program of sports development and promotion in the country. We'll work at this issue in the near future. Fortunately, we have contacts and understanding of how to build the joint work now."