Sambo in Australia: Progress and Lots of Enthusiasm
Federations
6 July 2016
Sergei Grishin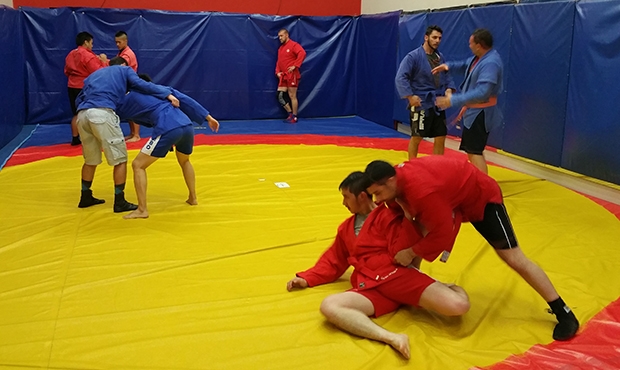 Not much is known about the development of sambo in Australia. Meanwhile, local clubs are actively practicing sambo, holding national championships and even city championships. Plus, in March of this year, Australian sambists trained under the guidance of FIAS Sports Director Dmitry Maximov.
To become a good athlete, you need to learn from a qualified coach. It was this thought that gave Robert Belonogoff, President of the Australian Sambo Federation, the idea of holding a workshop for Australian sambists in early spring. FIAS Sports Director Dmitry Maximov was invited to the country as an instructor. Throughout the week, he held a series of classes with various sports clubs in Australia, focusing on the subtleties and nuances of using sambo techniques.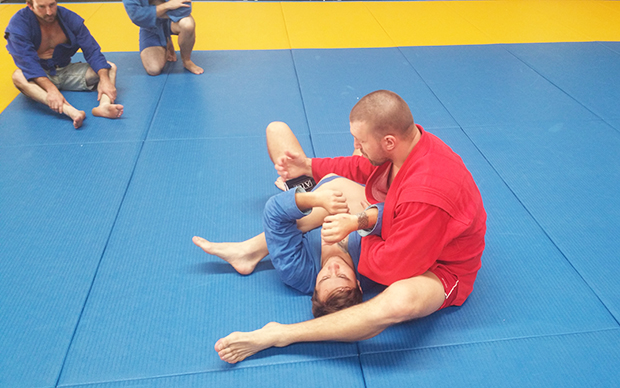 The base club for the workshop was The Fight Lab managed by Kostas Papaioannou (better known in Australian sports circles by the nickname Kon). His achievements include three national masters sambo championship titles. Kostas Papaioannou also achieved success in other types of martial arts while he was still an active athlete. Today he is one of the main sambo promoters in Australia, and is also the treasurer of the Australian Sambo Federation and the organizer of many tournaments.
The sambo skills gained during the workshop were tested in a competition only two months later. Thirty athletes from 6 clubs took part in the 4th NSW Sambo Championships held in Sydney on May 22. The final standings in the team event were as follows: sambists from The Fight Lab were the winners, members of Southern Sambo were in second place, and the team from Club Kozack Sambo were third.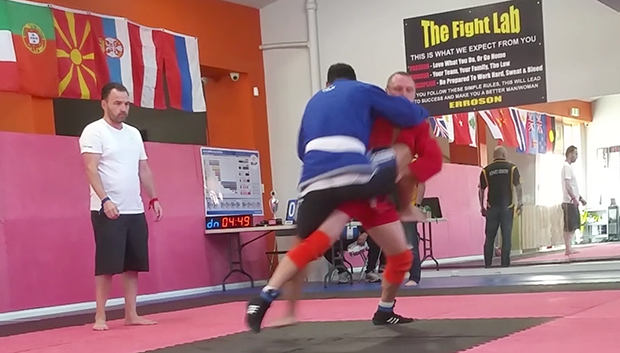 "Our team competed in the NSW championships and we won all our fights using the Sambo techniques we learned during the workshop with Dmitry Maximov," said Terry Williams, Vice President of the Australian Sambo Federation. "We had an especially important advantage over our opponents using painful holds. It's interesting that in this tournament, an Australian athlete managed to beat an experienced sambist from Mongolia competing in his own country at the national level."
Encouraged by their success, Australian sambists organized another tournament – the 3rd Sydney Sambo Cup, held on June 26. Once again, The Fight Lab and Southern Sambo were in first and second place in the team event, respectively, and this time, members of the Central Coast Sambo Club were in third place.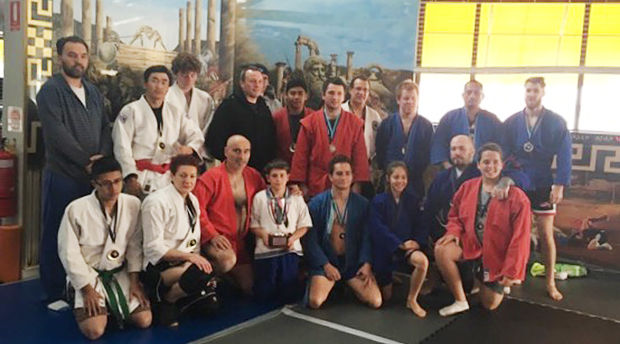 "We saw a lot of interesting fights in the athletes' performance. We're especially pleased with the large number of talented young athletes who have come to sambo from other martial arts," Kostas Papaioannou said at the tournament.
He also said the Australian Sambo Championships would be held in August, and based on the results, the team for the World Championships in Bulgaria would be formed. Representatives of the Australian Sambo Federation believe that the knowledge gained by athletes at the workshop led by Dmitry Maximov and reinforced in competition will help them perform honorably at the main sambo start of the year.