SAMBO in China: They Tailored Their Uniforms, Translated the Rules into Chinese, and Trained Days on End
Кaleidoscope
29 January 2020
Aleksandr Solomahin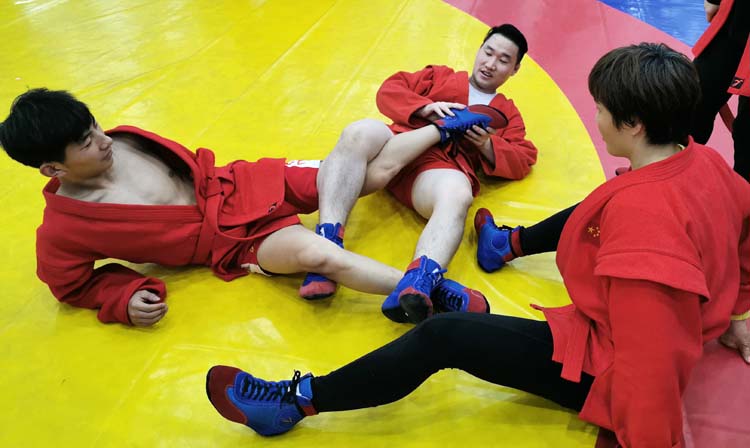 A seminar for referees, coaches, and sambists was staged in the Chinese Shangqiu City. For 6 days, on January 13-18, the participants studied under the guidance of Sergey Tabakov, FIAS Executive Director and Professor of the Russian State Sports University. The training was focused on a detailed analysis of SAMBO rules in theory and their application in practice, as well as on the insights into some specific features of SAMBO technique.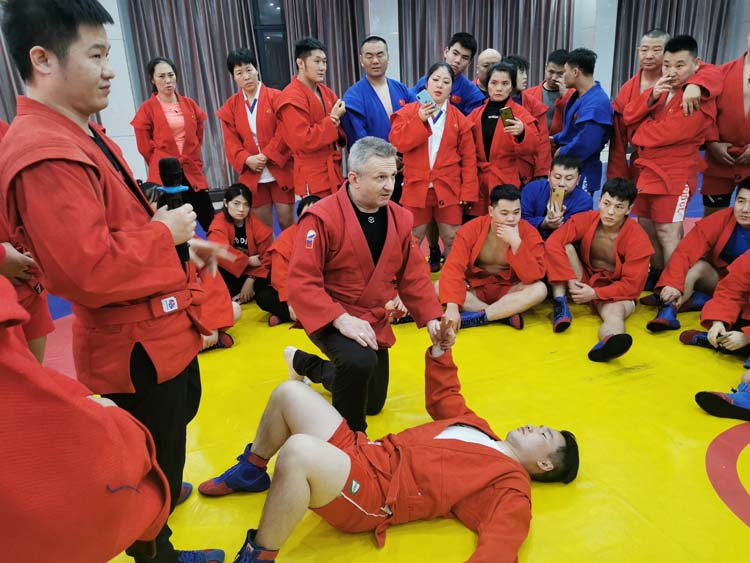 More than 130 people from 19 provinces, autonomous regions, and municipalities attended the seminar. Three units of classes were held daily, the first starting at 9 am, and the final one ending at 9 pm. Sergei Tabakov was assisted by his students, graduates and undergraduates of the Russian State University of Physical Education, Sport, Youth, and Tourism (SCOLIPE) native of China.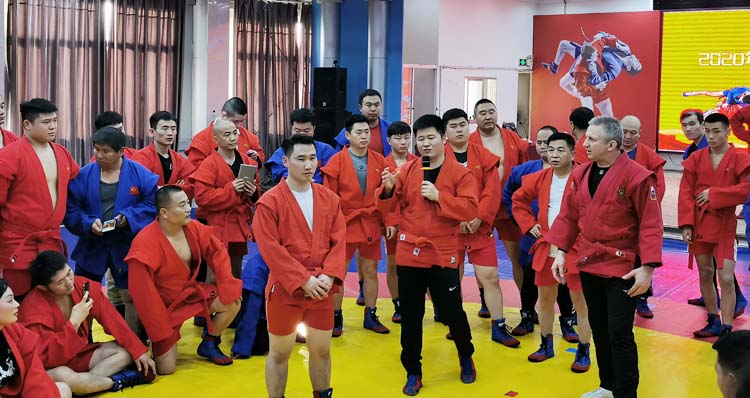 'The seminar was held at the same hotel where its participants were staying. This form of training can be adopted for future events: it is compact enough, it allows to stage the whole event without being tied to a shuttle service, and enables to minimize various distractions,' remarks Sergey Tabakov. 'Among the participants, many were engaged in various martial arts, including the Chinese national wrestling, judo, freestyle wrestling, and other sports.'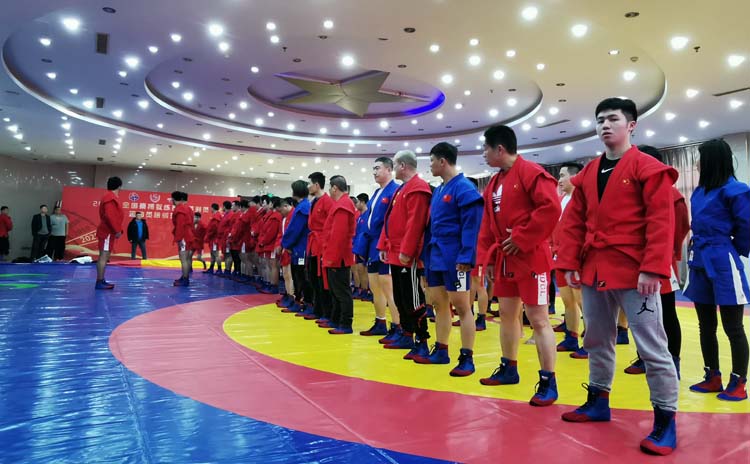 The organizers of the seminar made both SAMBO uniform and referee uniform for the participants.
'On the whole, it looks pretty worthy. At the first glance, it's hard to tell it from a professional SAMBO uniform, although upon closer examination, some nuances emerge. Nonetheless, such an initiative of the local community and its implementation evokes sincerest admiration,' admitted Tabakov.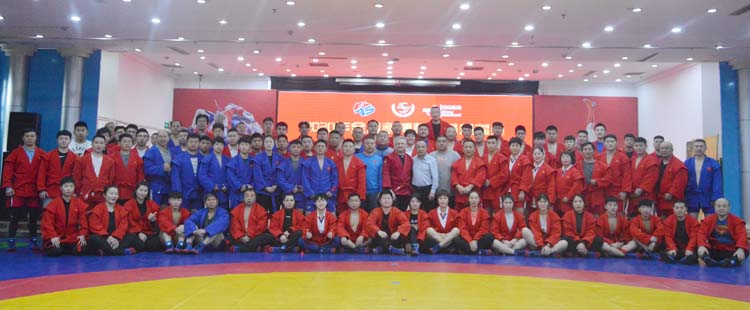 Apart from this beautiful exterior, high-quality content was delivered to the seminar participants. Gong Maofu, Scientific Research Coach of the National Judo Team, Deputy Director of the Department of Health and Wellness of Chengdu Institute of Physical Education, along with SCOLIPE graduate student Ge Xiaolong translated SAMBO rules into Chinese and published them as a single brochure. It became the reference book for the seminar participants.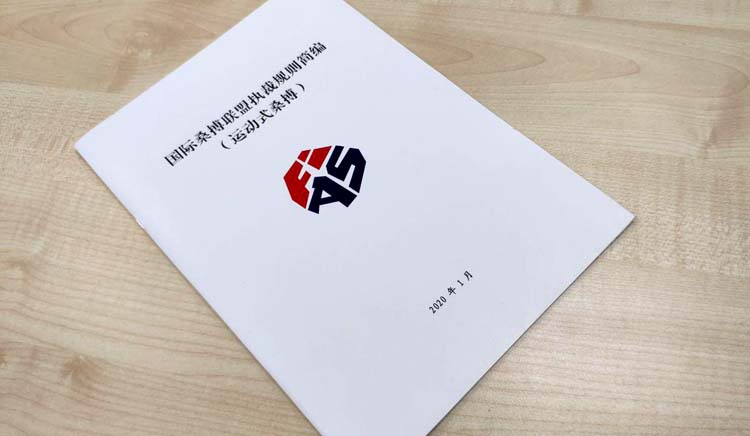 Besides, Gong Maofu who had previously attended SAMBO training sessions at seminars held in Russia and China took part in the seminar, by giving lectures on SAMBO rules.
An undivided attention paid to the event on the part of Chinese sports leaders of various levels deserves a special mention. All through the seminar, it was attended by representatives of the martial arts department of the Main State Administration for Physical Culture and Sports of the People's Republic of China who were closely surveying the event. The seminar itself started with a grand opening ceremony that was attended by an impressive number of officials, including: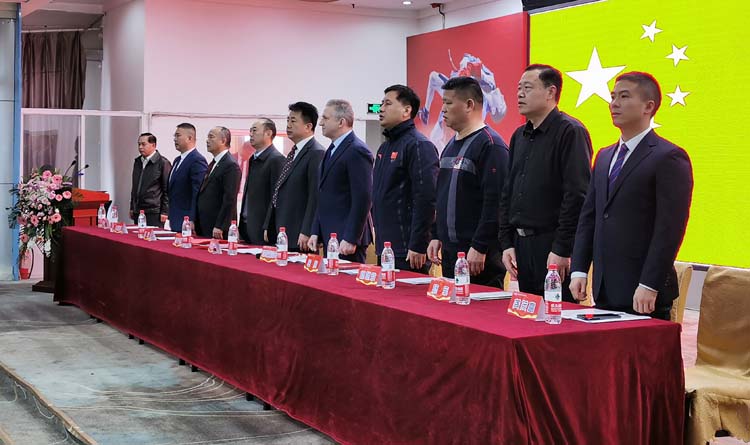 Bi Donghai,Secretary of the General Administration of Weightlifting and Wrestling Judo Sports Management Center;
Zhao Qianli, Full-time Deputy Secretary of Education and Work Committee of Shangqiu Municipal Committee of the Communist Party of China;
Tian Jian, Director of Henan Heavy Athletics Sports Management Center;
Cao Tao, Vice Minister of Social Development, Judo Sports Management Center, Weightlifting and Wrestling, General Administration of Sport of China;
Yang Binsheng, Professor of Beijing University of Physical Education;
Yang Jun, Member of the party group and researcher of the Education and Sports Bureau of Shangqiu City;
Wang Jizhang, Chairman of Shangqiu City Wrestling Judo Association.
The opening ceremony was presided over by Li Tieshan, Deputy Director of the Education and Sports Bureau of Shangqiu City.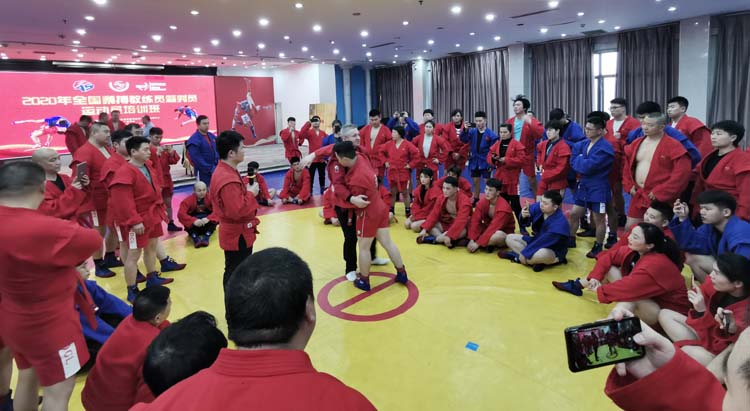 Following the seminar, Sergey Tabakov noted the noticeable interest of the participants in learning and practicing SAMBO, a new sport for them.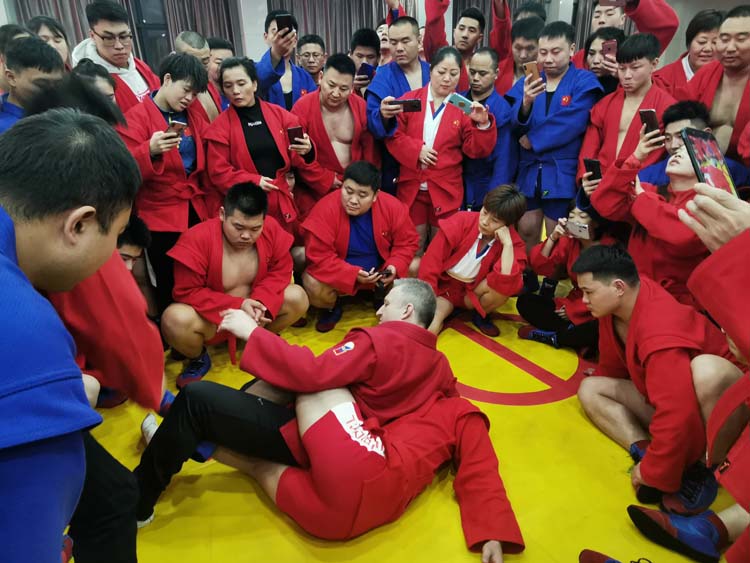 'In international SAMBO, there is a tendency to rejuvenate the referee corps. And so the guys from various countries who feel enough energy and ambition in themselves to referee our competitions, can apply to us so that we could consider their candidacies and prepare them for this job. This requires knowledge of English, knowledge of SAMBO rules and, of course, their aspiration,' claimed Sergey Tabakov.