Sacha BUWALDA: "I have enough strength and skill to win tournaments of the highest level"
Personalities
5 October 2022
Aleksandr Solomahin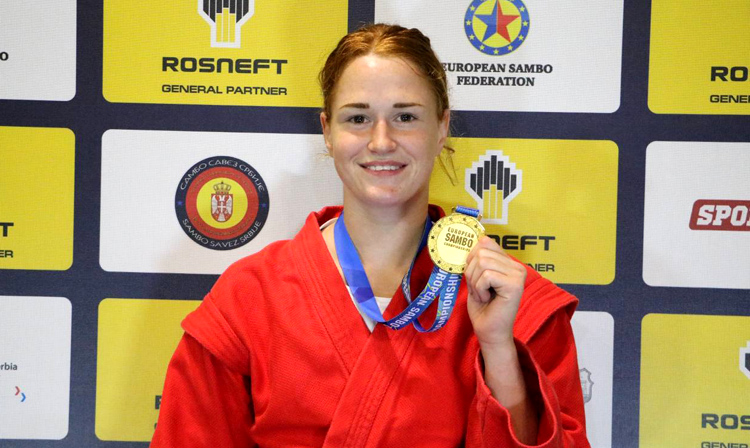 Dutch athlete Sacha Buwalda won a gold medal at the European SAMBO Championships in Novi Sad, Serbia. This is not her first high-profile success: 6 years ago, the Dutch woman surprised the entire SAMBO community by becoming the winner of the World Youth and Junior Championships among youth. In an interview for the FIAS website, Buwalda told how she was preparing for the final match, what she was talking about mentally when she was given a painful submission, and also what her next goal was.
Sasha, what were your first emotions after the victory?
– I didn't believe I could do it. But I had a really amazing day, and I'm very happy.
In the final, a strong opponent was waiting for you. How did you prepare for the decisive battle?
– After the morning part of the competition, I decided to have a good sleep, allowed myself to lie down and relax. And to mentally free my head from unnecessary worries, I simply turned on my favorite music in my headphones. To be honest, I didn't think about the opponent and didn't get hung up on the fact that this was the final. I just know that I have enough strength and skill to win tournaments of the highest level.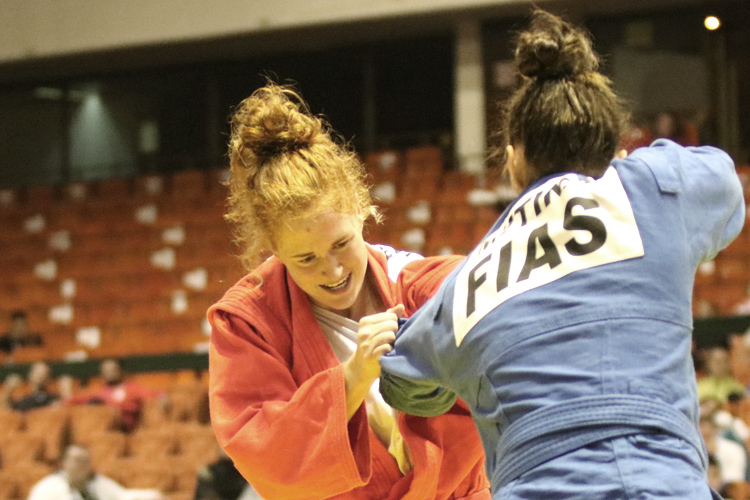 At the end of the final bout, your opponent tried to put you under a submission. But from your appearance at that moment, it seemed that you were not in pain at all –- as if you were just relaxing, lying on the mat.
– In fact, at that moment I didn't feel very good and counted every second while I was on pain. But I tried not to pretend that I was in pain, so that both the referee and the opponent were sure that the submission was not working. I think if the opponent attacked me even harder at that moment, I would have to surrender. So I was talking to myself: "Calm down, relax, don't panic! Just stay where you are and everything will be fine." Fortunately, everything ended well for me.
Do you often use painkillers on your legs?
– In training at the club, we devote time to this technique, but not often. We mainly train to defend against such moves, not to attack.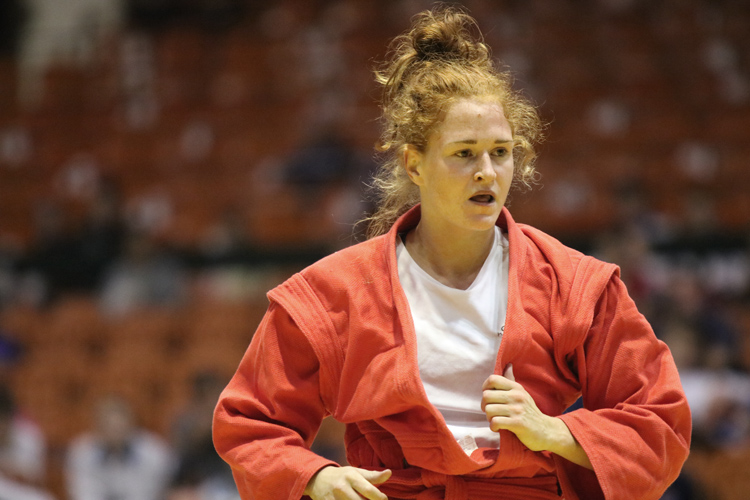 This year you have already won the silver medal of the World Beach SAMBO Championships in Israel and the gold medal of the European Championships in Serbia. Is there anything else planned?
– Previously, my highest achievement was a gold medal at the 2016 World Youth and Junior SAMBO Championships. Now the stakes are rising and in November I want to climb as high as possible on the podium of the Senior World Championships in Bishkek.
[VIDEO] European Sambo Championships 2022 Highlights Day 3