Serbia Sets New Record for National Championships
13 December 2013
Sergei Grishin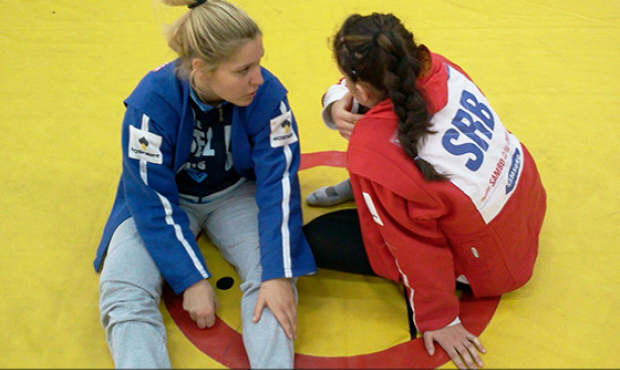 A record number of participants took part in the Serbian national Sambo championship. 136 athletes representing 14 sambo clubs challenged the right to be called the best sambo athlete of the country. The competitions were held on December 8 and, according to the organizers, the championship gathered a large audience.
In 2013, Serbia has prominently performed at the international sambo level. Young Serbian star Ivana Yandrich was awarded with the medals of the youth world and European Championship. She also reached the finals of SportAccord World Combat Games II in St. Petersburg. In the final match she lost to Russian Marina Mokhnatkina, who has won every possible award this year. Given that this was the first performance of the Serbian sambo athlete in the "adult" tournament, such a result can be considered really successful.
In an interview to FIAS after winning the SportAccord silver medal, Ivana said: "Today, many athletes start practicing sambo, because they like this type of fight. I love sambo very much, and I am good at performing in sambo tournaments. My love to sambo has become even stronger since judo rules changed. A lot of Serbian athletes share my opinion."
The last national championship confirms Ivana's words that sambo is becoming more popular in Serbia. The record number of participants, the growing popularity of martial arts and international success are the factors indicating that sambo in Serbia continues to evolve and is on the rise at the moment.
The results of the Serbian Sambo championship 2013: RESULTS.