Shakhzoda AZATOVA: "Today, victory at the World Cup is the biggest success in SAMBO for me"
Personalities
15 September 2023
Anton Orlov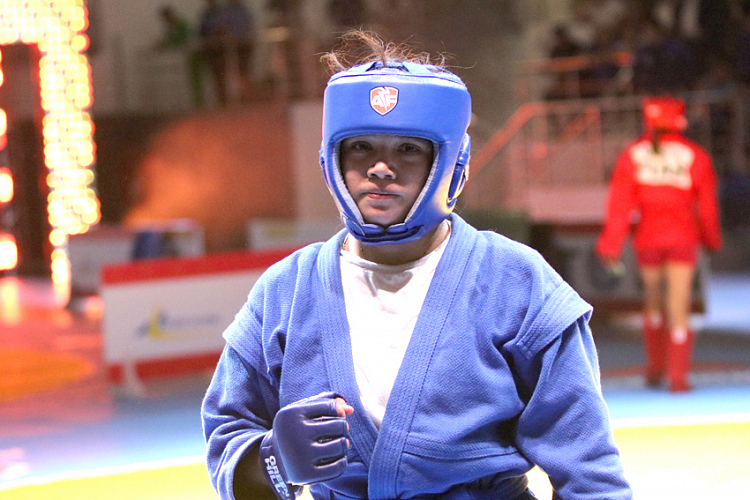 Uzbek athlete Shakhzoda Azatova won a gold medal in Combat SAMBO among women in the weight category up to 59 kg at the World Sambo Cup, held in August in the city of Cholpon-Ata (Republic of Kyrgyzstan). After the final match, she shared her emotions from the victory with the FIAS website.
You went through a difficult path to victory, defeating representatives of the teams of Kazakhstan, China and FIAS 1. How did you manage to do this, since all your rivals were strong?
– You are right, the path was not easy. But if I managed to defeat the Kazakh and Chinese athletes ahead of schedule, the final fight lasted all of five minutes. I think I managed to win primarily thanks to my work and hard training. I am very happy with my success, but I will not stop there, I will move on for new achievements. Of course, the main goal is to win the World Championships.
I believe that this victory is a great merit of my close people. Therefore, I want to thank my parents, my coach Rasul Baltabaev, the coaches of the Uzbekistan national team Roman Shakirov, Ekaterina Bliznetsova and Jahangir Karabaev and, of course, the President of the Sambo Association of Uzbekistan Alisher Alimov for everything.
Let's take a closer look at the final fight. You had to fight for all five minutes and won with a score of 1:0. What were your tactics for this fight?
– Not only the final was difficult, all the fights were difficult. Going out on the mat against an athlete from the FIAS 1 team, I understood that I had to fight with all my might and do everything to win. I can't say that my tactics were any different from other fights; the main thing was to fight with all my might and until the last second. And so it happened.
How dear is this victory to you?
– Very dear. This tournament was the first for me where I competed among adults. Therefore, today winning the World Cup is the biggest success in SAMBO for me.
Why did you choose Combat SAMBO?
– Since childhood, I have had an interest in martial arts, both in wrestling and striking techniques. It happened so that there were a lot of clashes in my life, so I had to master self-defense techniques, including stand-up work. I'm glad that it helped me succeed in competitions and now I can celebrate my success with my friends, family and loved ones. And today I want to dedicate this victory to my parents.
[VIDEO] LOTKOVA Vera vs AZATOVA Shakhzoda. World SAMBO Cup 2023 in Kyrgyzstan