New favorites and new names at the Russian Sambo Cup
Competitions
5 October 2015
Sergei Grishin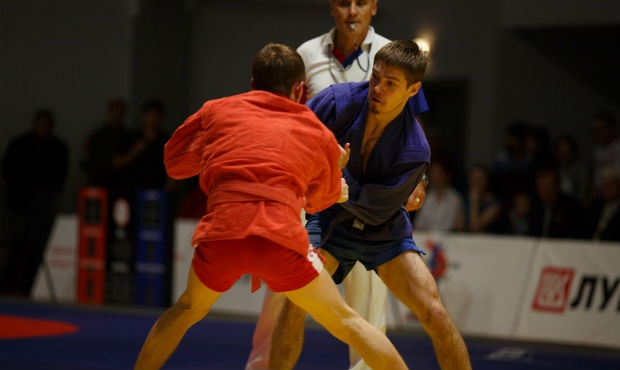 The Russian Sambo Cup was held from October 2 to 4 in Kstovo. More than 500 athletes from 45 regions of the country took part in competitions in Sport Sambo among men and women, as well as in Combat Sambo. The tournament was the qualifier for competing in the World Cup 2016, which will be held in Moscow in March.
At the opening ceremony of the competition, Sergey Eliseev, President of the Russian Sambo Federation, said the Russian Cup is traditionally held in the legendary Hall of the Sambo Academy in Kstovo, where the most outstanding wrestlers have scored victories. This time too, titled athletes from all over Russia gathered in the hall to prove themselves in head-to-head confrontations. At the end of the tournament, the winners were all smiles as they gave interviews.
"I came to the Russian Cup to prepare for the World Cup, and I'm very pleased that strong athletes came together in my weight category. I've faced my opponent Kristina Khramtsova before, but today, I think I just got lucky in the fight," said Anastasia Valova, champion in the weight category up to 56 kg, commenting on her win in an interview with the press office of the Russian Sambo Federation (RSF).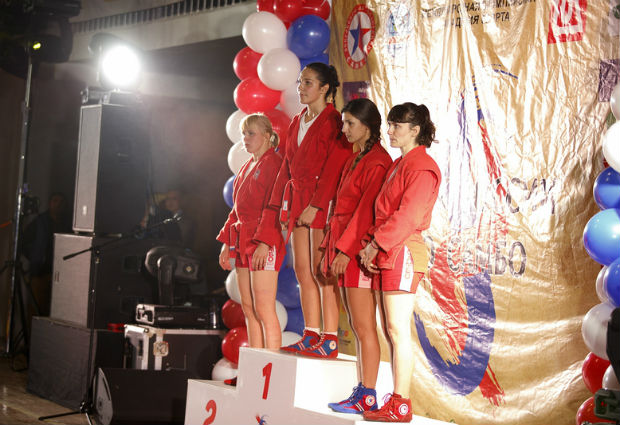 Winners of the Russian Cup among women were Elena Bondareva (weight category up to 48 kg), Diana Ryabova (52), Anastasia Valova (56), Oksana Lukyanchuk (60), Marina Shlyakhtina (64), Marina Mokhnatkina (68), Galina Ambartsumyan (72), Anastasia Filippovich (80) and Angela Gasparyan (+80).
"Following the results of the tournament, I'd like to mention a number of young guys who were on the verge of winning in big tournaments, but didn't quite make it," the head coach of the Russian team said in an interview with the press office of the RSF. "But they managed to win at the Russian Cup, and for many of them, this was the most important victory of their career."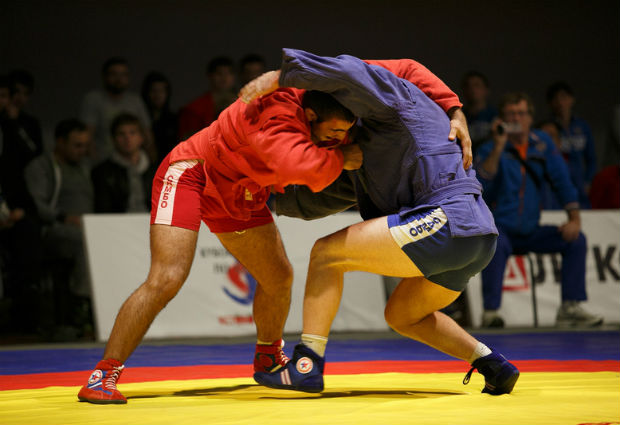 Winners of the Russian Cup among men were Alexey Klyukin (weight category up to 52 kg), Mikhail Danielyan (57), Evgeny Magdich (62), Georgy Shemazashvili (68), Oleg Babgoev (74), Andrew Perepelyuk (82), Evgeny Maximov (90), Eduard Kurginyan (100) and Roman Mikhalchenko (+100).
There were also new favorites and new names in the Combat Sambo tournament. Summing up the results, Alexander Konakov, senior coach of the Russian Combat Sambo team, was confident that a respectable team had been formed that could compete successfully at the World Cup in 2016.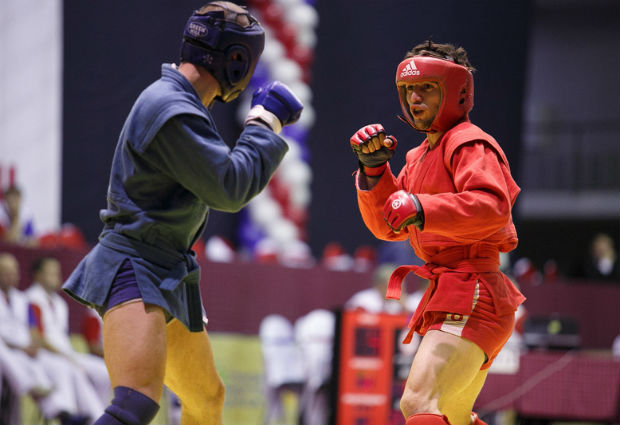 The winners of the Russian Cup in Combat Sambo were Igor Kazanin (weight category up to 52 kg), Mukhtar Gamzaev (57), Alexander Salikov (62), Fedor Durymanov (68), Zaur Azizov (74), Nikolai Potashnik (82), Roman Kopylov (90), Islam Abazov (100) and Timofei Mishev (+100).
Photo: Sambo Federation of Sverdlovsk Region