Visit the FIAS site to watch the webcast of the World Cup 2012 Finals among students
Competitions
27 November 2012
Sergei Grishin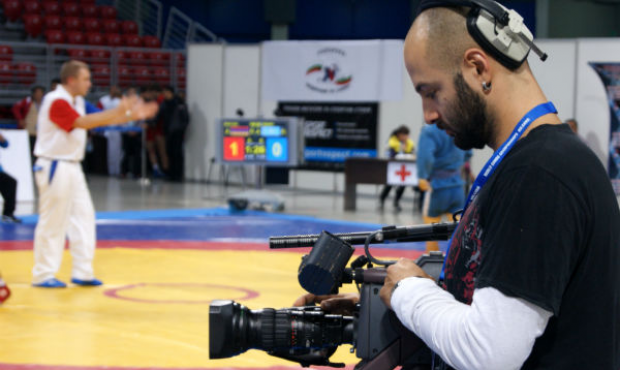 SAMBO fans, who have already got the tickets for the World Cup among students coming on 1-2 December in Kazan, are excited at the thought of the unique show. For those ones who, for whatever reasons, will not be able to visit AK BARS Combat Sports Palace the coming weekend, there is some good news as well. The FIAS website visitors will have possibility to watch the finals thanks to tournament webcasts.
The preliminary competitions of the Universiade 2013, which is held under the patronage of the International University Sports Federation (FISU) and under the aegis of FIAS, will obviously become a great mind-boggling event. The unforgettable Opening Ceremony, breathtaking fights and champions' happy faces are merely a tiny bit of what the FIAS website visitors will be able to see while webcasting of the Cup among students in Kazan. So, there is a good occasion for spending your idle moments sitting at your computer!
Webcasts schedule for the World Cup 2012 among students in Kazan.
1 December (Saturday), 5 p.m.: Competitions Grand Opening, Finals, awarding ceremony of winners and medalists.
2 December (Sunday), 4 p.m.: Finals, awarding ceremony of winners and medalists, Competitions Closing.
Let us remind that only SAMBO wrestlers at the age of 17-27 years who study at higher educational institutions will participate in the tournament. Competitions in Sport SAMBO will include 9 weights categories in men and women.