SportAccord: new personalities in the organization's management
Official
19 July 2013
Sergei Grishin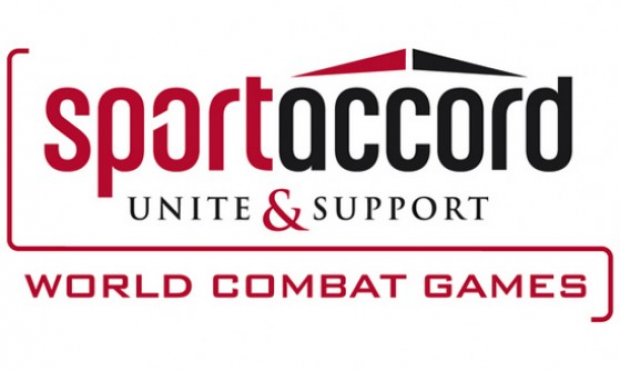 On July 16 Marios Vizer, the SportAccord President and Head of the International Judo Federation, made new appointments in the organization, headed by him since May 31 this year. The appointments mainly concern the main sports project of the organization – the multi-sport games, held under the auspices of the SportAccord. Recall, these are – Combat Games, Pool and Art Games, Mind Games and City Games.
The Greek Georg Erolimpos, Secretary General of the World Karate Federation (WKF), was appointed Executive Director of all these complex events. And now the Russian Sergey Soloveychik, the President of the European Judo Union (EJU) will be the President of the SportAccord Combat Games in St. Petersburg – the competitions, in the program of which the SAMBO tournament will take place.
Both Sergey Soloveychik and Georg Erolimpos – are experienced people and highly professional managers of the modern sports world. Judge yourself, Georg Erolimpos – is an economist, Doctor of Science. In addition to the senior position at the WKF, he was also Vice-Chairman of the 2010 SportAccord Combat Games in Beijing, advised the Olympic Games in Athens and was Executive Director of the Mediterranean Games. What's interesting, Georg knows the world of sports not only from the senior positions of a manager, he personally came out of the sports. Erolimpos was a member of the national team of his country in karate for over 5 years, from 1984 to 1989, besides he is the European Champion in this sport!
The Russian Sergey Soloveychik – is a journalist by training, in 1988 he graduated from the Moscow State University named after M.V.Lomonosov. Then he headed the Judo Federation of Moscow, and in 2007 he was elected to the President of the European Judo Union, which he has successfully headed up to now.
Marios Vizer, the SportAccord President, congratulated Georg Erolimpos and Sergey Soloveychik on senior appointments and, in particular, underlined: "I am sure that these people – are a valuable and significant acquisition for our organization. I am convinced that they will bring a lot of interesting to the SportAccord work and open up new horizons for us".
Natalia Yukhareva
www.sambo.sport