Sports Director of FIAS inspected preparations for the European SAMBO Championship in Cyprus
Competitions
20 February 2013
Sergei Grishin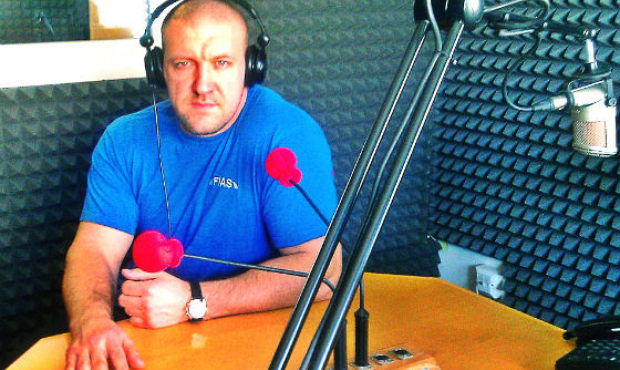 The Cypriots whose National SAMBO Federation has recently received recognition from the Cyprus Olympic Committee, is actively preparing for the first competition in SAMBO for the country of the continental scale. We remind you that from 11 to 15 of April in Cyprus, namely in Limassol, the European Championship among boys and girls, juniors will be held.
Limassol is situated in southern Cyprus and is the second largest city in the country. It is located on the Bay Akrotiri cost so the youth will certainly manage not only to compete but also to bathe in their spare time out of SAMBO. Here April's average temperature is 20 degrees and water warms up to the mark of 18 degrees Celsius.
The organizers have been preparing for the main Old World Tournament among youth long ago, FIAS representatives got off the ground 2 months before the start. In mid-February Dmitry Maximov, Sports Director FIAS arrived to carry out an audit in Limassol.
The main job of Sports Director of FIAS was the inspection of a gym, hotels and official meetings in Cyprus. The organizers will provide SAMBO delegations with accommodation in 3 comfortable 3-star hotels. Sports arena where the Championship will be held was named after Spyros Kyprianou – a prominent Cypriot statesman who was the President of the country for 11 years of XX century.
Sports Palace named after Spyros Kyprianou was built in 2007. It is designed for competitions and trainings of weightlifters, representatives of combat arts, squash and gymnasts – both artistic and modern rhythmic. Number of spectators who can enjoy this sports event at the same time amounts to 6,500 people.
Dmitry's business trip appeared to be multilayered. The chief man in sports in FIAS, and in combination the double world champion in SAMBO held several seminars for the athletes of the Cyprus club. As a result, young people learnt new SAMBO knowledge and skills and Dmitry had an active rest from his core activity. So in this regard we should remind a popular expression: "the best holiday – is a change of activity".
Dmitry Maksimov spent the official part of his visit in the capital of Cyprus – Nicosia. He managed to meet and hold talks with Mr. Pambosom Stylianou, the President of Cyprus Sports Committee and Mr. Christos Hristodulidisom, his advisor in charge of the development of combat arts in Cyprus. Cyprus senior people in sports and combat arts have promised full support in the organization of the European Championship and full support in the development of SAMBO in Cyprus.
One of those "changes of activity" is considered to be Dmitry Maximov's visit to the Russian-speaking radio of Cyprus Russian Wave Radio where he gave an interview in a live broadcast for all Cypriot fans of combat arts. SAMBO has been developing in Cyprus for 10 years already and has already had its fans here who are interested in this kind of PR-events, especially when the main character is not just a famous athlete but a man who still continues to work in SAMBO.
There is support of sports authorities in Cyprus, the future Continental Championship organizers are working hard, SAMBO fans are waiting. Little time left to wait. Just two months left until those who are able to come to Cyprus, will enjoy SAMBO in the modern Sports Palace named after Spyros Kyprianou. And those who stay at home, will spend three April evenings at their computer screens as the final of the competition will be broadcasted live on the official website of FIAS.
Natalia Yukhareva
www.sambo.sport