A referee from Indonesia became the owner of the FIAS Porcelain Whistle
Кaleidoscope
21 November 2022
Aleksandr Solomahin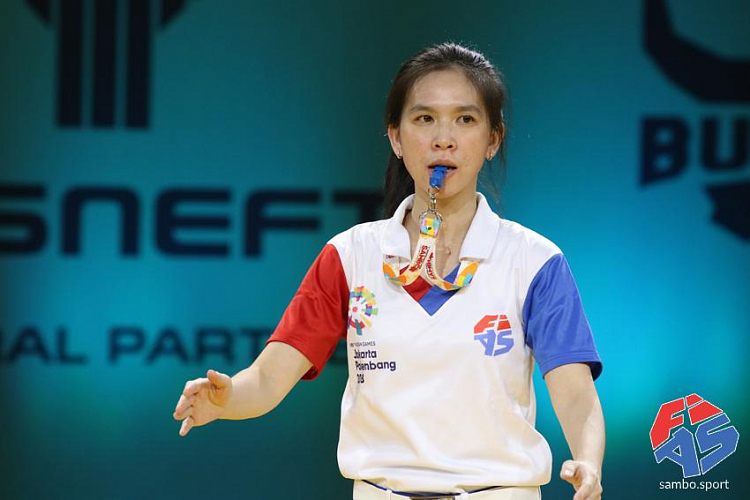 The solemn ceremony of awarding the FIAS Porcelain Whistle to the best referee of the year took place on November 13 as part of the World SAMBO Championships 2022, which was held in Bishkek (Kyrgyzstan). By the decision of the Technical Commission of the International SAMBO Federation, the representative of Indonesia, Maria Stella Rosario, became the owner of this award.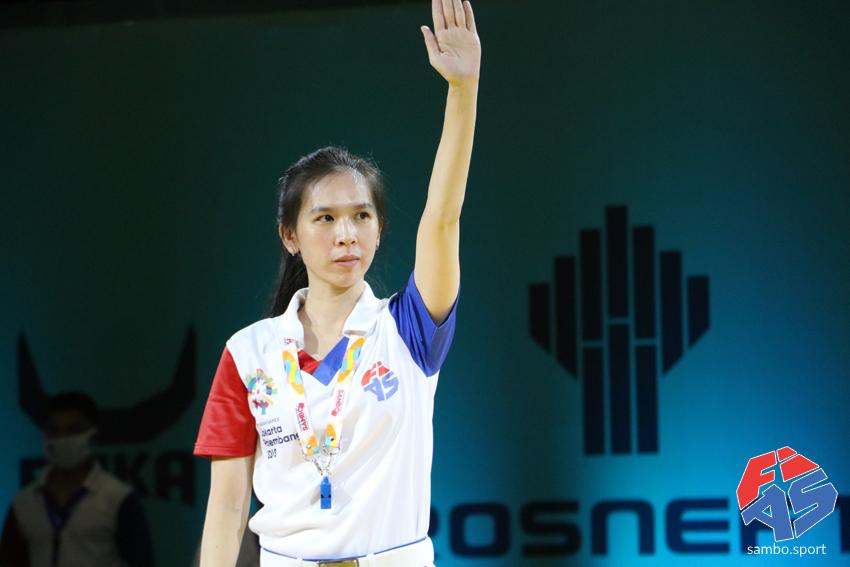 "We want refereeing to be a separate phenomenon within the large SAMBO society, which would meet all the needs of the modern sports society and all the requirements of international sports organizations. In this regard, the Technical commission headed by FIAS Executive Director Sergey Tabakov decided to establish an annual award for referees and hold awards at the World Championships," said FIAS Sports Director Dmitry Maksimov.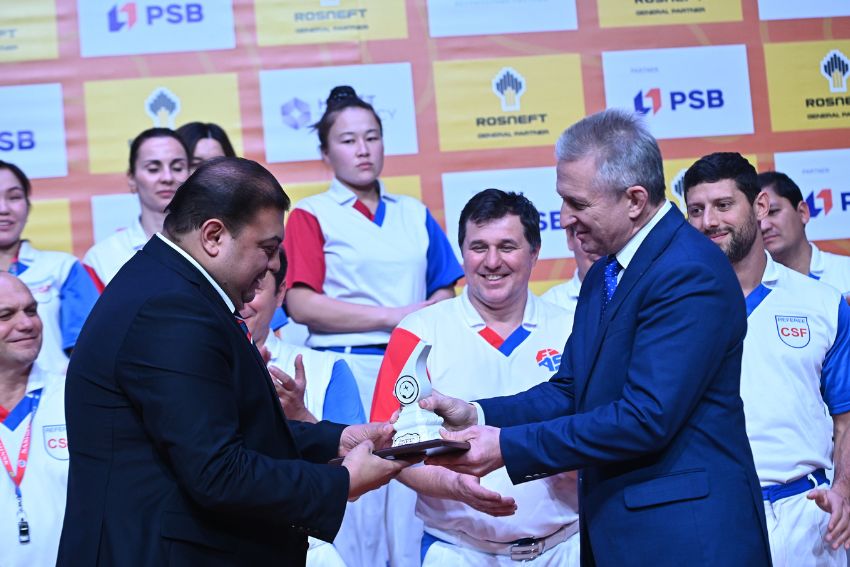 Unfortunately, Maria Stella Rosario was not able to personally attend the ceremony in Bishkek, so the chief referee of the competition, Islom Adylov, received the award for her. However, the Porcelain Whistle will soon be handed over to its rightful owner.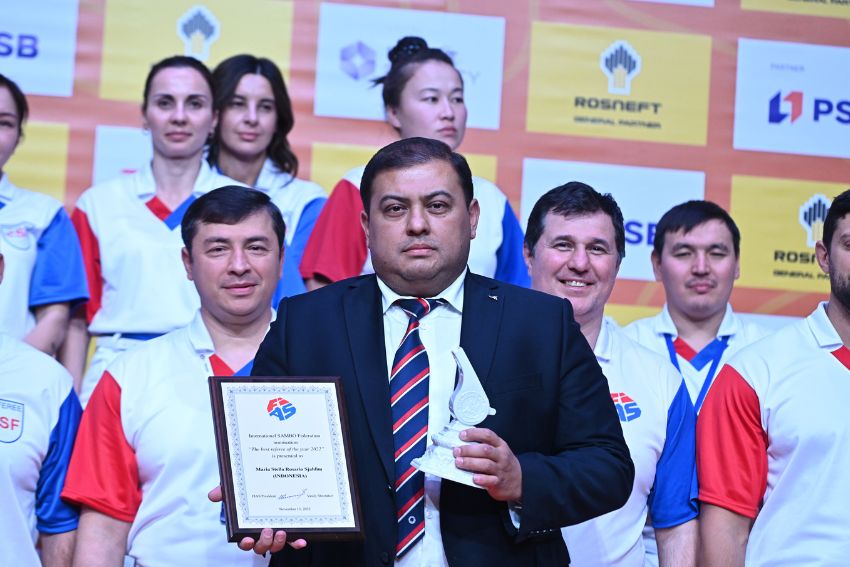 "The Porcelain Whistle was created according to an exclusive layout and is made strictly to order and under the control of the International SAMBO Federation. The award also includes a cash prize. It seems to us that such recognition of merits and assessment of the work of a specialist is an additional incentive for the development and self-improvement of referees. I think this is a good and significant start," said Dmitry Maksimov.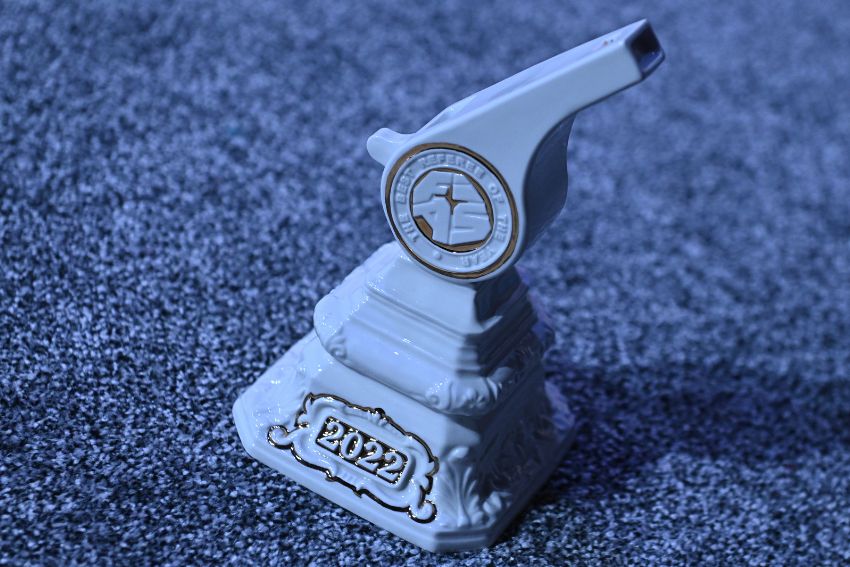 For the first time, the ceremony of awarding the FIAS Porcelain Whistle to the best referee was held a year ago at the 2021 World SAMBO Championships in Tashkent. The first laureate of this award was the representative of Kyrgyzstan Alexander Larionov. In addition, at the beginning of this year, the FIAS Porcelain Whistle "For conscientious and long-term refereeing and for contribution to the development of SAMBO in the world" was awarded to the Spanish referee Carlos Gomez.