Tagir Khaibulaev: I would be really glad to see sambo included into the Olympic programme
Personalities
12 January 2014
Sergei Grishin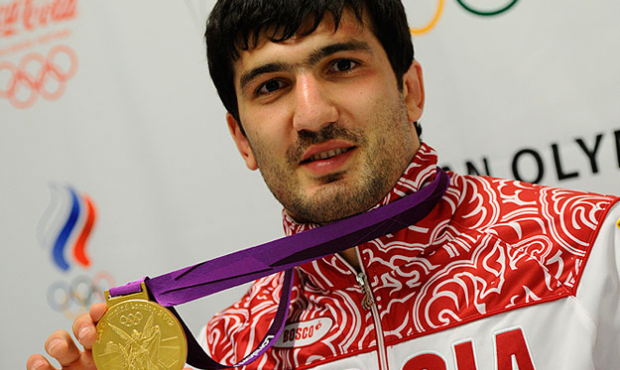 Sambo prospective on inclusion into the programme of the Olympic Games may become real, if to strive to it progressively and use experience in judo promotion, said Tagir Khaibulaev, an Olympic champion in judo of 2012. He became the final torchbearer at the Olympic Torch Relay of the 2014 Games at the stage in Samara.
"Judo worldwide popularity started from specialists' travelling around the world and their free lessons and giving away judo mats", recalled Khaibulaev. "We have to keep the same way and travel with our own Sambo jackets. Generally, the penetration process is in progress: Panama and Venezuela have already got acquainted with sambo".
"I practiced sambo and judo parallely", explained the sportsman his interest in the sport popular in the territory of the former Soviet Union. "I was the winner of the Sambo European Championship. I do not think that this sport repeats judo in any way. It's absolutely different having different approach".
"I would be really glad to see sambo included into the Olympic programme".
"It seems only at first that these two kinds of sports are alike", he continued. "It's true by the look of it but this is actually the main problem: how to explain to foreigners the essence of absolutely different sambo specific nature, another world, which differs from judo. I would be really glad to see sambo included into the Olympic programme. This will be difficult to perform, but there are people interested in this kind of sports, who lobby it", R-Sport Information agency quotes the sportsman.