Third ITA Summer Anti-Doping Series webinar to be held this Thursday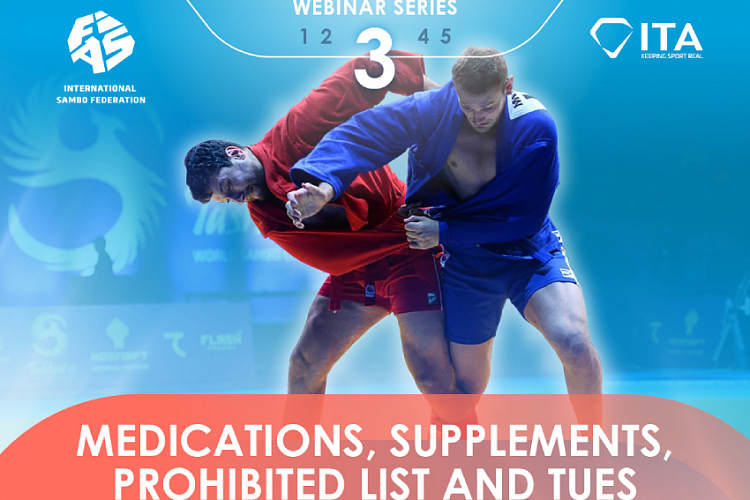 This Thursday the International SAMBO Federation invites sambists and everyone interested to join the third edition of the International Testing Agency (ITA) summer webinar series. The webinar will take place on 20 July and will focus on Medications, Supplements, Prohibited List and TUEs, Includes the Principle of Strict Liability.
One of 11 Anti-Doping Rules violation is the use or attempted use by an athlete of a prohibited substance or a prohibited method. The List of Prohibited Substances and Methods (List) indicates what substances and methods are prohibited in sport and when. The List is updated at least annually. The latest version is published on WADA's website in October and comes into force on 1 January. The official text is published by WADA in English and French.
Athletes may have illnesses or conditions that require them to take medications or undergo procedures. If the medication or method an athlete is required to use to treat an illness or condition is prohibited as per the World Anti-Doping Agency's (WADA) Prohibited List a Therapeutic Use Exemption (TUE) may give that athlete, the authorization to use that substance or method while competing without invoking an Anti-Doping rule violation (ADRV) and applicable sanction. Applications for TUEs are evaluated by a panel of physicians, the TUE Committee (TUEC).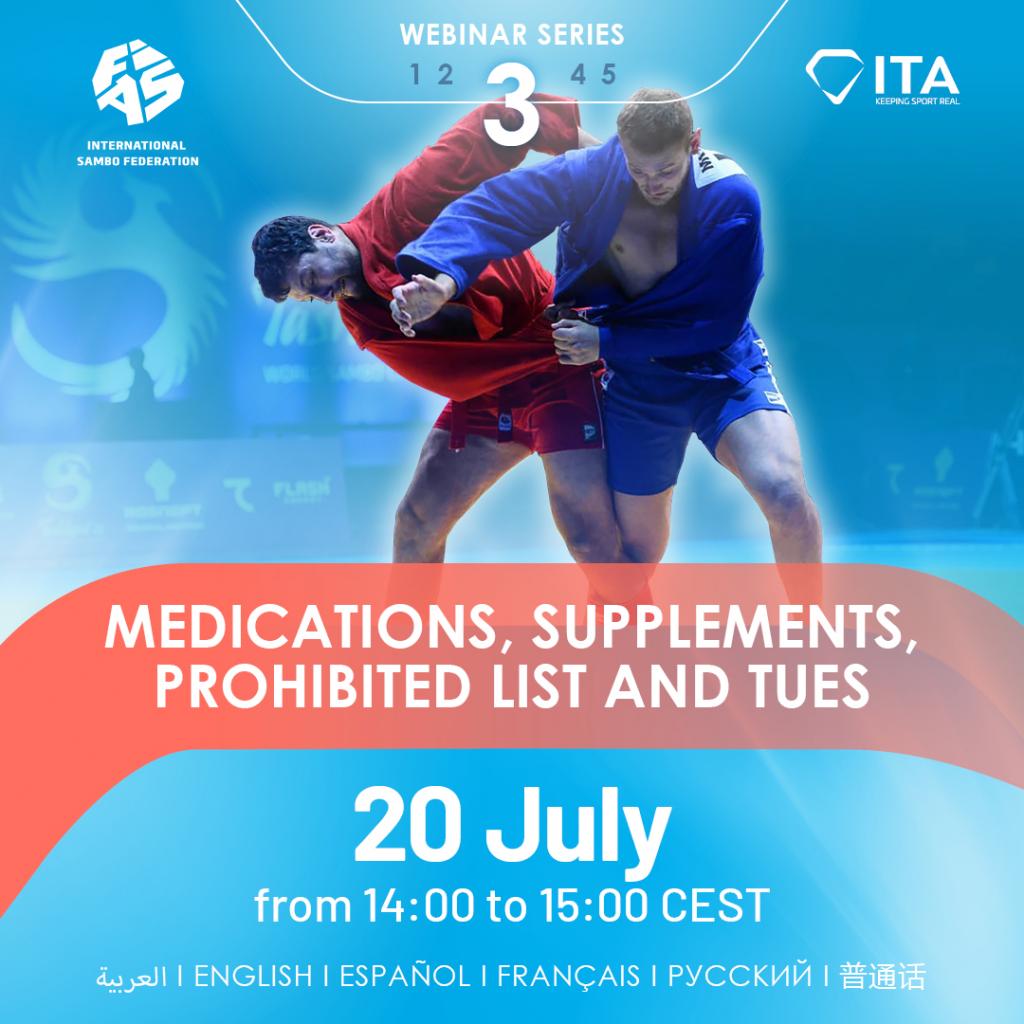 The webinar will be held at 14:00-15:00 CEST
Register HERE
The webinars will be delivered in English with simultaneous translation to five additional languages as part of this mini-series – Arabic (العربي), Spanish (español), French (français), Russian (русский), and Mandarin Chinese (普通话).
The FIAS is strongly recommending to all SAMBO community join the webinar.