Azerbaijani Сoach will train Turkish SAMBO athletes
Federations
11 February 2014
Sergei Grishin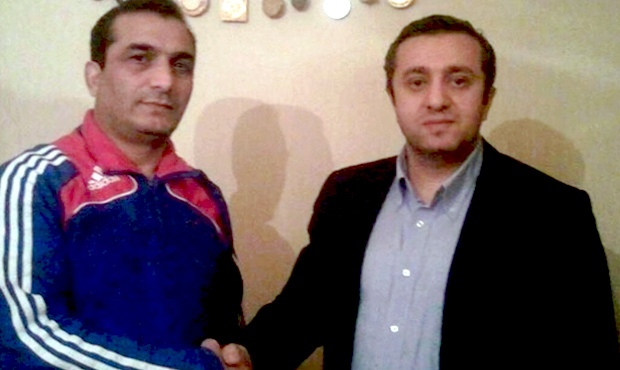 The Turkish SAMBO Clubs Association concluded a 5-year contract with Mubariz Ibrahimov, who had been Head Coach of the Azerbaijani SAMBO national team for many years. Since January this year, the experienced mentor took up his duties in the new team. Managers of the Turkish SAMBO are confident that this move will give the world new champions – originally from Turkey.
Mubariz Ibrahimov is well known in sports circles as a coach of the international class, who has trained many champions and winners of Europe and the world. Since 2000 he has worked as Head Coach of the Azerbaijani national team – the team which sets the highest goals at any competitions. Now another mentor will manage this brigade as Ibrahimov moved into the structure of the Turkish SAMBO Clubs Association.
– It was one of the most difficult questions – to persuade Ibrahimov to cooperate only with our association. However, we succeeded and he will focus its energies exclusively on the education of the Turkish SAMBO athletes, – says Gadir Mammadov, the President of the Turkish SAMBO Association. – Negotiations with the coach began since fall last year and successfully completed on the eve of the New Year. We know well skills of the coach, so did everything possible for him to start working with the Turkish national team.
It should be noted that Head of the Turkish SAMBO knows firsthand the talents of the famous coach, because he is Ibrahimov's graduate. Gadir Mammadov trained under the guidance of this mentor from 1986 to 1992, and during that time not only achieved good results, but even more fell in love with SAMBO.
– Assessing the results of the work of our Association at the annual meeting in 2013, we came to the conclusion that we need an appropriate professional coach to create a competitive team at the international level. We analyzed the achievements and possibilities to invite many mentors to us, and eventually agreed on the need for an invitation of Ibrahimov. The number of high-grade SAMBO athletes trained by him comments itself, – says Gadir Mammadov .
According to the Turkish SAMBO Clubs Association, the agreement with the coach is calculated for 5 years, but it can be extended for a longer period.
– The objective of our organization, as well as all the athletes, is only a victory. We plan to achieve significant results at the international level: the first successes in Combat SAMBO should be achieved within 1-2 years, and it will take approximately 2-3 years to do it in Sports SAMBO. The Turkish SAMBO Clubs Association will present new champions to the world! – declared Gadir Mammadov.